If you love romance, you probably can't get enough of the wise words of others on the many facets of love. Sound like you? You will love the 106 love quotes we've rounded up and popped in one place to make your affectionate actions even more sentimental.
This selection of the best love quotes around is designed to aid you when it comes to a special occasion for a loved one. Pick and choose from the romantic quotes below and use them in whichever way you see fit, be it inside a card, on a gift tag or spoken over a romantic dinner for two. Aww...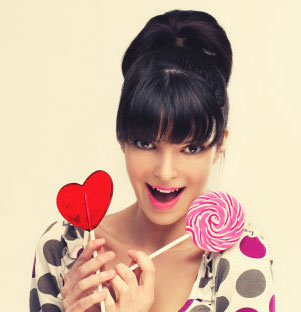 Love Quotes
"Hearts will never be practical until they are made unbreakable."
The Wizard of Oz
"Your heart is free, have the courage to follow it."
Malcolm Wallace
"The best love is the kind that awakens the soul; that makes us reach for more, that plants the fire in our hearts and brings peace to our minds."
Noah
I'm selfish, impatient and a little insecure. I make mistakes, I am out of control and at times hard to handle. But if you can't handle me at my worst, then you sure as hell don't deserve me at my best.
Marilyn Monroe
"Love is a friendship set to music."
Joseph Campbell
"Follow love and it will flee, flee love and it will follow thee."
John Gay
"There is always some madness in love. But there is also always some reason in madness."
Friedrich Nietzsche
"Pleasure of love lasts but a moment. Pain of love lasts a lifetime."
Bette Davis
"The first duty of love is to listen."
Paul Tillich
Love is a promise; love is a souvenir, once given never forgotten, never let it disappear.
John Lennon
"I know of only one duty, and that is to love."
Albert Camus
"Love is like a friendship caught on fire. In the beginning a flame, very pretty, often hot and fierce, but still only light and flickering. As love grows older, our hearts mature and our love becomes as coals, deep-burning and unquenchable."
Bruce Lee
"We come to love not by finding the perfect person, but by learning to see an imperfect person perfectly."
Sam Keen
"Love to me is someone telling me, 'I want to be with you for the rest of my life, and if you needed me to I'd jump out of a plane for you.' - Jennifer Lopez
"The only gift is a portion of thyself."
Ralph Waldo Emerson
"Love is of all passions the strongest, for it attacks simultaneously the head, the heart, and the senses."
Lao Tzu
"Love is selflessly giving your breath away to allow someone else to breathe."
Bryan Butvidas
"Love is an irresistible desire to be irresistibly desired."
Anon
You don't love someone for their looks or their clothes or their fancy car, but because they sing a song only you can hear.
Oscar Wilde
"A woman knows the face of the man she loves as a sailor knows the open sea."
Honore de Balzac
"The one thing we can never get enough of is love. And the one thing we never give enough is love."
Henry Miller
"There is no remedy for love but to love more."
Henry David Thoreau
"You never lose by loving. You always lose by holding back."
Barbara de Angelis
"One is loved because one is loved. No reason is needed for loving."
Paulo Coelho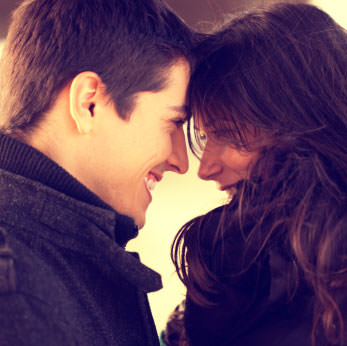 Love Quotes For Her
No, I don't think I will kiss you, although you need kissing, badly. That's what's wrong with you. You should be kissed and often, and by someone who knows how.
Rhett Butler
"A girl worth kissing is not easily kissed."
Anon
"The sweetest of all sounds is that of the voice of the woman we love."
Jean de la Bruyere
"There is a woman at the beginning of all great things."
Alphonse de Lamartine
"The best feeling is when you look at him and he's already staring."
Anon
"She whom I love is hard to catch and conquer, hard, but o' the glory of the winning were she won!"
George Meredith
"I would rather share one lifetime with you than face all the ages of this world alone."
J.R.R. Tolkien
"I have to tell you: you have bewitched my soul and I love you. I never wish to be parted from you this day on.""
Jane Austen
There is a place you can touch a woman that will drive her crazy. Her heart.
Melanie Griffith
"I love her and that's the beginning and end of everything."
F. Scott Fitzgerald
Love Quotes For Him
"Men are a luxury. Not a necessity."
Cher
"I want to be your favourite hello and your hardest goodbye."
Anon
"What did my hands do before they held you."
Sylvia Plath
"If a man is worth loving at all, he is worth loving generously, even recklessly."
Marie Dressler
"One day you will kiss a man you can't breathe without and find that breath is of little consequence."
Karen Marie Moning
"If you press me to say why I loved him, I can say no more than because he was he, and I was I.
Michael D. Montaigne
"I loved him for himself alone."
Richard Brimsley Sheridan
"You better shape up because I need a man and my heart is set on you."
Sandra D.
"A nice boy will want to change nothing about you except your last name."
Anon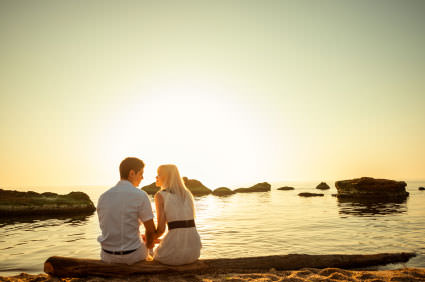 Inspirational Love Quotes
"Love means never having to say you're sorry."
Jennifer Cavalleri
Be someone who makes someone else look forward to tomorrow.
Anon
"A coward is incapable of exhibiting love; it is the prerogative of the brave."
Mahatma Gandhi
"Absence diminishes mediocre passions and increases great ones, as the wind extinguishes candles and fans fires."
Francois de La Rochefoucauld
"We've got this gift of love, but love is like a precious plant. You can't just accept it and leave it in the cupboard or just think it's going to get on by itself. You've got to keep watering it. You've got to really look after it and nurture it."
John Lennon
"Love is when you meet someone who tells you something new about yourself."
Andre Breton
"Falling in love is life jumping off a really tall building. Your brain tells you it's not a good idea, but your heart tells you can fly."
Anon
"The cure for all the ills and wrongs, the cares, the sorrows, and the crimes of humanity, all lie in the one word 'love'. It is the divine vitality that everywhere produces and restores life."
Lydia M. Child
So it's not going to be easy. It's going to be really hard. We're going to have to work at this every day, but I want to do that because I want you. I want all of you, forever, you and me, every day...
Noah
"Love like you've never been hurt."
Anon
"I believe that everything happens for a reason. People change so that you can learn to let go, things go wrong so that you appreciate them when they're right, you believe lies so you eventually learn to trust no one but yourself, and sometimes good things fall apart so better things can fall together."
Marilyn Monroe
"The greatest happiness of life is the conviction that we are loved; loved for ourselves, or rather, loved in spite of ourselves."
Victor Hugo
"Love is absolute loyalty. People fade, looks fade, but loyalty never fades. You can depend so much on certain people; you can set your watch by them. And that's love, even if it doesn't seem very exciting."
Sylvester Stallone
"Never love anyone who treats you like you're ordinary."
Oscar Wilde
"Romance is the glamour which turns the dust of everyday life into a golden haze."
Elinor Glyn
"You are the poem I never knew how to write and this life is the story I have always wanted to tell."
Tyler Knott Gregson
"Love me when I least deserve it, because that is when I need it most."
Anon
Romantic Quotes
"It was a million tiny little things that, when you added them all up, they meant we were supposed to be together... and I knew it."
Sam Baldwin
"I'm a romantic; a sentimental person thinks things will last, a romantic person hopes against hope that they won't."
F. Scott Fitzgerald
"My heart is, and always will be, yours."
Edward Ferrars
"You don't marry someone you can live with. You marry the person who you cannot live without."
Anon
"Most cynics are really crushed romantics: they've been hurt, they're sensitive, and their cynicism is a shell that's protecting this tiny, dear part in them that's still alive."
Jeff Bridges
Romance is thinking about your significant other, when you are supposed to be thinking about something else.
Nicholas Sparks
"I believe that when you're in love you have to pour your heart and soul out to your partner. Or why bother?"
Cameron Diaz
"Love is composed of a single soul inhabiting two bodies."
Aristotle
"Promise me you'll never forget me because if I thought you would, I'd never leave."
A.A. Milne
"When you fall in love, it is a temporary madness. It erupts like an earthquake, and then it subsides. And when it subsides, you have to make a decision. You have to work out whether your roots have become so entwined together that it is inconceivable that you should ever part."
Louis de Bernieres
"My sombre heart seeks you always."
Pablo Neruda
"Together is my favourite place to be."
Anon
"It's occurred to me I'd like to hang out with you, for the rest of my life."
Anon
I fell in love with you because of the million tiny things you never even knew you were doing.
Anon
"You don't need someone to complete you. You only need someone to accept you completely."
Anon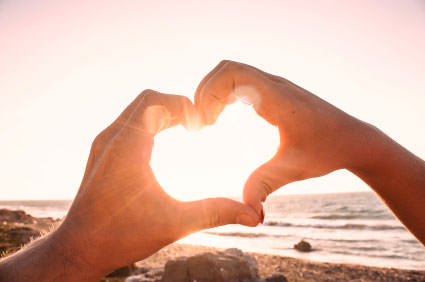 Funny Love Quotes
"Life is messy. Love is messier."
Susannah Grant
"Love is only a dirty trick played on us to achieve continuation of the species."
W. Somerset Maugham
"The only creatures that are evolved enough to convey pure love are dogs and infants."
Johnny Depp
Love is much nicer to be in than an automobile accident, a tight girdle, a higher tax bracket or a holding pattern over Philadelphia.
Judith Viorst
"In my house I'm the boss, my wife is just the decision maker."
Woody Allen
"True love is the greatest thing, in the world-except for a nice MLT. Mutton, lettuce and tomato sandwich, where the mutton is nice and lean and the tomato is ripe."
Miracle Max
"Oh, love will make a dog howl in rhyme."
Francis Beaumont
"Only time can heal your broken heart, just as only time can heal his broken arms and legs."
Miss Piggy
"All you need is love. But a little chocolate now and then doesn't hurt."
Charles M. Schulz
"A man is already halfway in love with any woman who listens to him."
Brendan Francis
"The heart wants what it wants. There's no logic to these things. You meet someone and you fall in love and that's that."
Woody Allen
"We're bad for each other, but we no good for anyone else."
Anon
"What the world really needs is more love and less paper work."
Pearl Bailey
Love is a gross exaggeration of the difference between one person and everybody else.
George Bernard Shaw
"I would love to say that you make me weak at the knees, but to be upfront and completely truthful, you make my body forget it has knees at all."
Tyler Knott Gregson
"If I died tonight I think I would like to come back as your morning coffee, just as strong and just as necessary."
Tyler Knott Gregson
"We may not have it all together, but together we have it all."
Anon
"I was about half in love with her by the time we sat down. That's the thing about girls. Every time they do something pretty... you fall half in love with them, and then you never know where the hell you are."
J. D. Salinger
"Middle age is when a guy keeps turning off lights for economical rather than romantic reasons."
Lillian Gordy Carter
"Before I met my husband, I'd never fallen in love. I'd stepped in it a few times."
Rita Rudner
Love is the only sane and satisfactory answer to the problem of human existence.
Erich Fromm
"People think love is an emotion. Love is good sense."
Ken Kesey
Shakespeare Love Quotes
"Journeys end in lovers meeting."
William Shakespeare
"Love looks not with the eyes but with the mind."
William Shakespeare
"My bounty is as boundless as the sea, my love as deep. The more I give thee, the more I have, for both are infinite."
William Shakespeare
I love thee, I love but thee with a love that shall not die. Till the sun grows cold and the stars grow old.
William Shakespeare
"It is not night when I do see your face."
William Shakespeare
"Love to faults is always blind, always is to joy inclined. Lawless, winged, and unconfined, and breaks all chains from every mind."
William Shakespeare
"As soon go kindle fire with snow, as seek to quench the fire of love with words."
William Shakespeare
"Love is a smoke made with the fume of sighs."
William Shakespeare
"Love sought is good, but given unsought, is better."
William Shakespeare
And with that, we're all out of love... Actually, that's not true; if anything, we're 'crazy in love' now. We like to think these love quotes will have you 'dancing on the ceiling' when it comes to showing the one who stole your heart just how much you love and appreciate them. Take care you crazy love birds!