Switching on the Christmas lights is a big deal for a lot of towns. It's something the residents start debating months before and is guaranteed to pull in a big crowd.
It's become a tradition for festive switches across the country to be flicked on by famous faces from the world of television, music and film. If your town wants someone of Rihanna's calibre though they better be prepared to pay the big bucks. I'm afraid if money's tight it's going to have to be Mr Zip... Who? Exactly!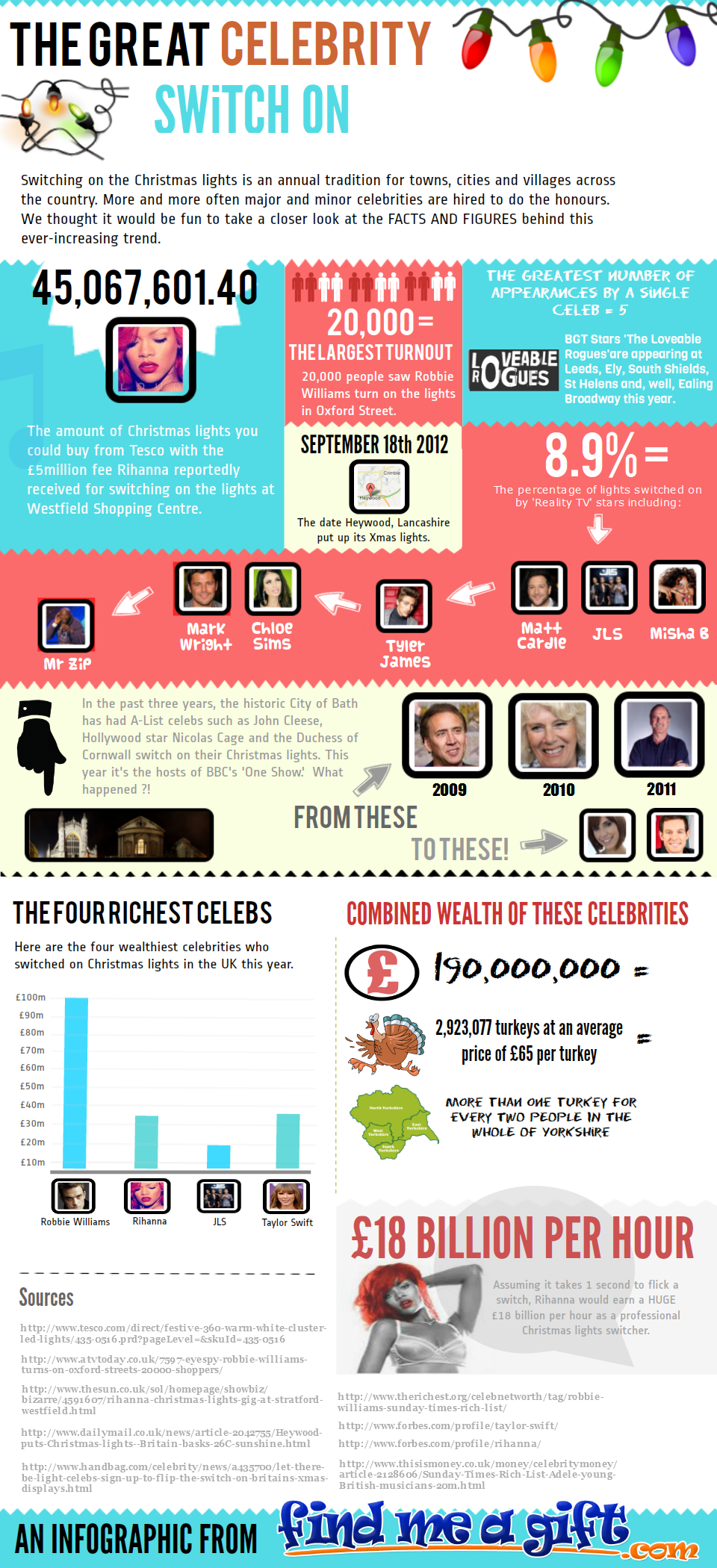 Share On Your Website
To use 'Celebrity Christmas Lights Switch On Infographic' on your site simply copy and paste the code from the box below.