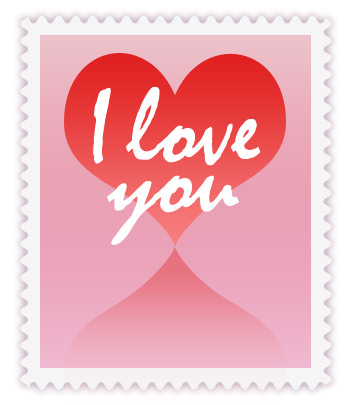 Saying 'I Love You' is an essential part of any relationship, but why only say it? Here are a few suggestions on how to give your significant other an unforgettable 'I Love You' moment...
Witness A Sunrise Together
People always talk about romantic sunsets - overrated. Stay out with your loved one until first light and bear witness to the glory that is the beginning of a new day. For the full romantic movie version, do it sat on the 'hood' of a car… preferably your own.
I Love You Meter: 2/5
Make A Mixtape
A high school classic from the 80s and 90s! Admittedly nowadays it's more likely to be a playlist on a USB which dampens the romantic element, in our opinion. It also makes the task considerably easier. Nevertheless, well-chosen and relevant yet obscure tracks will still generate plenty of love and affection.
I Love You Meter: 2/5
Plant A Tree/Grow A Meadow
Nature can be an awesome backdrop to a romantic scene and that is just one reasons why planting a tree is so great. Plus, it's a lasting symbol; you see how that works… just like your love. Or cultivate a patch of wildflowers instead. Consider it preparation of somewhere for future frolicking.
I Love You Meter: 3/5
Take A Romantic Trip
It's a cliché, but it's also a winner. You can score extra points for originality, so forget Paris, Prague and Bruges, and opt for something your other half wasn't expecting. Let's face it, if you can have a romantic time in Maidenhead then your love is built to last. Don't take your partner to Maidenhead; that was a joke.
I Love You Meter: 3/5
Kiss In The Rain
It's been good enough for the end of many a rom-com and it's plenty good enough for you. It's easily achievable too, especially in our green and pleasant land (of wet weather). The power of this gesture should never be underestimated: it's a sure-fire way to make all involved feel like they're the star of a movie.
I Love You Meter: 5/5
Dance Together
Wherever, whenever, to whatever, however you like. As long as you're together cutting a rug, busting a cabbage patch or throwing a shape you'll be doing it right. Don't feel self-conscious, just go for it. If you're in doubt of the power of dance, we say two words to you... Dirty Dancing.
I Love You Meter: 4/5
Ride a Ferris Wheel
And no, we don't mean the London-Eye. We mean an authentic all-American boardwalk type job. Not easy, but that's why it's an amazing 'I Love You' moment. You'll be away from the world below, side by side, and able to touch the stars. What could be cooler, or indeed more romantic than that?
I Love You Meter: 5/5
I Love You For Her
Wash Her Car
This is a grand gesture but, dependent on the type of girlfriend, it can be a flop. Seriously: if she's a 'car is for getting from here to there' type, she's not going to notice. Nevertheless, you can feel good that you did something nice which, while missed by your gorgeous counterpart, has staved off the threat of rust.
I Love You Meter: 1/5
Buy Her Flowers
Oh my. This is ridiculously simple and the effects are phenomenal. Any girl that says she doesn't like receiving flowers is telling porky pies. For maximum effect (or if you're unsure of her favourite bloom) go for red roses. The more the better, but always in numbers dividable by 12, and have them sent to her place of work. Boom! 'I Love You' city!
I Love You Meter: 5/5
Feed Her Grapes
Think Mickey Rourke in 9½ Weeks. The blindfold is optional, and don't limit yourself to grapes. Merely writing 'feed her' in the title gives the wrong impression. The messier the food the better. Not only do you have fun getting it all over her, you can have fun washing it off too.
I Love You Meter: 3/5
I Love You For Him
Cook His Favourite Dinner
The way to a man's heart is through his stomach, as they say. If he has a penchant for steak, deliver it up just as he likes it. Can't get enough of spaghetti and meatballs (a Lady and the Tramp opportunity awaits!)? Serve away. Does he prefer Mexican night? Fajitas and Enchilada packs are your go-to. If cooking isn't your thing, it's for one night only and you can go back to ordering take aways when it's your turn to "cook" next time.
I Love You Meter: 3/5
Play Footsie
Can be used in all manner of scenarios. One of the best? Dinner with the in-laws. Just make sure you're definitely fraternising with your beau and not his Uncle Jim. Awkward. Guys go crazy for this, and while its usually just being a little flirty, doing it in a couple silently expresses intimacy. Plus, it can be pretty mischievous depending on where you are and exactly where you're putting your foot, which of course all adds to the fun.
I Love You Meter: 2/5
Dress Up As Princess Leia
If your man likes Star Wars, dressing up as Princess Leia is probably the 'I Love You' gesture of the galaxy, especially if you go for the Return Of The Jedi gold bikini look. If you're unsure of the universal appeal of this, remember that they named a Friends episode after it.
I Love You Meter: 5/5
And there we have it. A plethora of ways to tell your partner 'I Love You' with actions rather than words... Go forth and make love!