Finding perfect Mother's Day card messages needn't be as tricky this year, because at Find Me A Gift we've collected a whole caboodle for you. They're in the form of quotes, messages and verses and can be used however you fancy, be it in a card, with a bunch of flowers or spoken over dinner. It's up to you.
Mums are great; they're the glue of the family unit, putting up with everything and always thinking of others first. Let the hero in your household know just what she means to you with the Mother's Day quotes and messages below!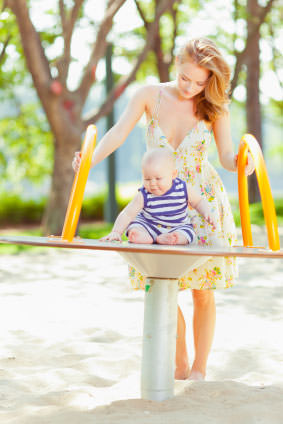 Mother's Day Quotes
"All that I am, or hope to be, I owe to my angel mother." Abraham Lincoln
"Mother's love is peace. It need not be acquired, it need not be deserved." Erich Fromm
"My mother had a slender, small body, but a large heart. A heart so large that everybody's joys found welcome in it, and hospitable accommodation. - Mark Twain
"Motherhood: All love begins and ends there." Robert Browning
"Mama exhorted her children at every opportunity to 'jump at the sun.' We might not land on the sun, but at least we would get off the ground." Zora Neale Hurston
"I got to grow up with a mother who taught me to believe in me." Antonio Villaraigosa
"God could not be everywhere, and therefore he made mothers." Rudyard Kipling
"My mother is my root, my foundation. She planted the seed that I base my life on, and that is the belief that the ability to achieve starts in your mind." Michael Jordan
"I love my mother as the trees love water and sunshine - she helps me grow, prosper, and reach great heights." Adabella Radici
"To describe my mother would be to write about a hurricane and its perfect power." Maya Angelou
"My mother is a walking miracle." Leonardo DiCaprio
"A mother is not a person to lean on, but a person to make leaning unnecessary." Dorothy Canfield Fisher
"When you are a mother, you are never really alone in your thoughts. A mother always has to think twice, once for herself and once for her child." Sophia Loren
Mother's Day Messages
"A mother's arms are made of tenderness and children sleep soundly in them." Victor Hugo
"Mothers hold their children's hands for a short while, but their hearts forever." Anon
"Men are what their mothers made them." Ralph Waldo Emerson
"The heart of a mother is a deep abyss at the bottom of which you will always find forgiveness." Honore de Balzac
"A man loves his sweetheart the most, his wife the best, but his mother the longest." Anon
"That best academy, a mother's knee." James Russell Lowell
"Having you for a mum was the best beginning life could have given me." Anon
"I got all my good qualities from you mum. Isn't it lucky you had more than enough for both of us?" Anon
"This day was made for mothers like you." Anon
"Anyone who doesn't miss the past never had a mother." Gregory Nunn
"A mother is a person who seeing there are only four pieces of pie for five people, promptly announces she never did care for pie." Tenneva Jordan
"There's nothing like a mama-hug." Adabella Radici
"Whatever else is unsure in this stinking dunghill of a world a mother's love is not." James Joyce
"All women become like their mothers. That is their tragedy. No man does. That's his." Oscar Wilde
"There is no way to be a perfect mother and a million ways to be a good one." Jill Churchhill
"Being a full-time mother is one of the highest salaried jobs, since the payment is pure love." Mildred B. Vermont
"There will be so many times you feel like you failed. But in the eyes, heart, and mind of your child you are super mum." Stephanie Precourt
"Good mums have dirty laundry, sticky floors, mismatch socks, tired eyes, happy kids and unlimited love." Vanessa Barker
"All of these mums are on Pinterest making their own soap and reindeer-shaped treats, and I'm like "I took a shower and kept the kids alive." Anon
"Sooner or later we all quote our mothers." Anon
"9 times out of 10 kids get their awesomeness from their mother." Anon
"Mothers, even when they're wrong they're right!" Anon
"Let's see. Hours of screaming labour, about a million poopy diapers, thousands of loads of laundry and years of sleepless nights... and you get a Mother's Day card. Sounds fair!" Anon
"God invented Mother's so someone in this house would know where everything is." Anon
"Home is where your mum is!" Anon
"I smile because you're my mother, I laugh because there is nothing you can do about it!" Anon
"Good mums let you lick the beaters. Great mums turn them off first." Anon
"A mother's hug lasts long after she lets go." Anon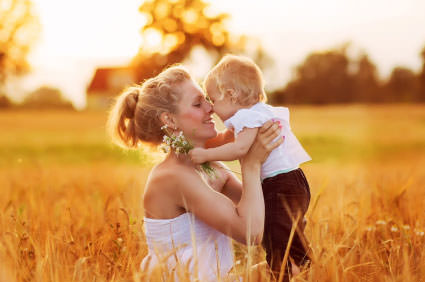 Mother's Day Verses
"As is the mother // So is her daughter." Ezekiel 16:4
"For helping me find rainbows after the storm // For showing me that dreams can come true // For sharing love in ways only a mother can // Thanks, mum." Anon
"Nobody knows of the work it makes // To keep the home together // Nobody knows of the steps it takes // Nobody knows-but a mother." Anon
"M" is for the million things she gave me // "O" means only that she's growing old // "T" is for the tears she shed to save me // "H" is for her heart of purest gold // "E" is for her eyes, with love-light shining // R" means right, and right she'll always be // Put them all together, they spell "MOTHER," // A word that means the world to me." Howard Johnson
"Who ran to help me when I fell // And would some pretty story tell // Or kiss the place to make it well? // My mother." Ann Taylor
"A Mother's Day wish that is warm and sincere // For someone who's always so sweet and so dear." Anon
"Here's hoping you find // That with each passing day // The best things in life // Will keep coming your way!" Anon
"There is no blessing quite so dear // As a mum like you to love year after year!" Anon
Thanks to the 49 choices above you've hopefully been able to pick out something perfect for your Mother's Day requirements. We're confident she'll love it; I mean she's sure to, right? It is from you, her beloved offspring after all!