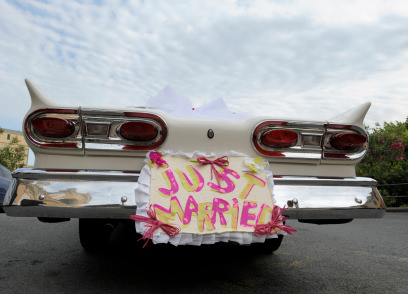 There is, when it comes to wedding anniversary years, an expected gift for each 12 months passed. It's not really something that's questioned that much. If you're newlyweds powering past year one, you can expect to be given paper gifts. 25 years you're pulling in the silver and when it comes to 60 years in the saddle you'll be all about the diamonds. That's how it goes.
But what are the reasons? Are there indeed any at all? As it turns out the answer is mostly no. And it's mostly because there is only a little bit of history when it comes to the practice of wedding anniversary years and the gifts associated with them.
However, this has not stopped us forging ahead and delving into what there is, to see if we can't find out a little more. As a starting point, lets look at some of the anniversaries that are now considered traditional:
1st Anniversary - Paper 20th Anniversary - China 5th Anniversary - Wood 25th Anniversary - Silver 10th Anniversary - Tin 50th Anniversary - Gold 15th Anniversary - Crystal 75th Anniversary - Platinum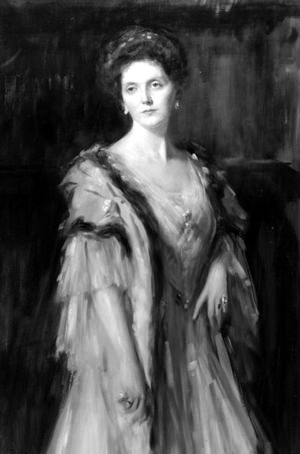 Now you're thinking, but there's a certain type of material for every year. And yes that is the case in the modern age. However the above wedding anniversary years were put in place by etiquette expert Emily Post, she listed "eight anniversaries known to all" in her 1922 Blue Book of Social Usage.
However, being one of the sharper tools in the box Emily quickly realised additional years were being celebrated and it was at this point she went back and listed appropriate gifts to go along with the first 15 years of marriage and every five years thereafter. It is this list that modern trends are based on.
Before Emily started sorting things out though there were a few historical references to wedding anniversary years and gift giving that can be traced. It is likely, but not confirmed that gifts associated to years historically would have been given as tokens of good luck.
This then moved forward in Europe during the middle ages, specifically Germanic regions, where 25th and 50th anniversaries of marriage became associated with silver and gold. Brides were presented with a wreath of either silver or gold depending on the year and the celebration became referred to as silver or golden weddings.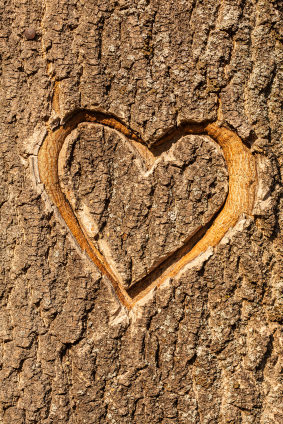 The tradition of an 'official' list of associated materials for years of marriage is believed to have begun in Victorian times. It was a time when discovery, classification and cataloguing were high on the agenda; they loved a bit of organising. The prescribed list is likely to have taken hold during this period, which led to Emily putting her definitive list together in the 1920s.
Of course Emily's list is all well and good, but as we all know there are materials for every year nowadays. And while we're not going to list them all, we thought putting a few of our favourites out there and how we'd shop for the other half accordingly would be fun:
3rd Anniversary - Leather
It's a diverse substance and so are the gifts that can go with it. Think shoes, or maybe a fetching jacket. Of course you could go the less expensive route of some sort and charm or bracelet. Or, if you think after three years things are slowing down a little in the bedroom department...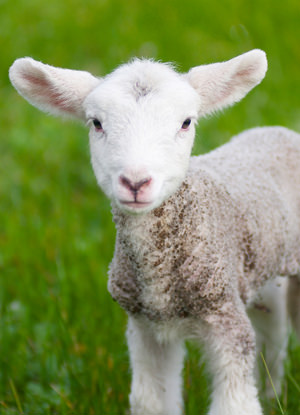 7th Anniversary - Wool
Buy her a lamb. She'll love it. Cute, fluffy and she'll always have something to knit with.
24th Anniversary - Musical Instruments
Brilliant. There is literally nothing better than buying your wife a tuba for your 24th wedding anniversary. If you're lucky she might get you a triangle, or a ukulele.
35th Anniversary - Coral
This is pretty big news. 35 years is seriously good going. Well worth a holiday to Australia to take in the Great Barrier Reef and marvel at all that coral!
47th Anniversary - Books
Unbelievable, 45 years of marriage and you've bought me the Da Vinci Code?!
80th Anniversary - Oak
80 years, that is hugely impressive. Basically married at 20 and celebrating at 100. Wow. The Oak couldn't be a better symbol of a union this solid.
Wedding anniversary years are always worth celebrating and hopefully now with a little bit of history you'll be keen to partake in the fun. Who doesn't want to buy their loved one obscure and randomly themed gifts?!