Make their Face Light Up on Christmas Morning with Our Top Christmas Gifts for Boys
Was there anything more magical than Christmas when you were a child? Relive the magic through our exciting range of Christmas presents for boys, designed to surprise and delight as how did Santa know that's just what they've always wanted? From sporty gifts for any budding David Beckham's out there, to geeky gadgets for Star Wars fanatics, our boys' Christmas presents are perfect whatever their hobbies and interests are.
Christmas Gifts for Boys - Buying Guide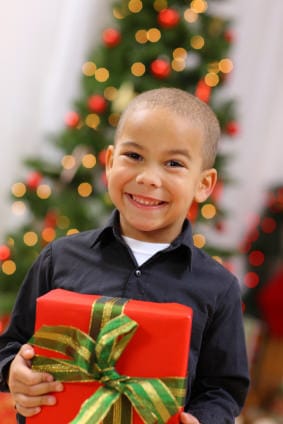 Whether you are looking for stocking fillers or something that will blow them away, our entire range of Christmas presents for boys is at your service for your every need. We pride ourselves on having something for everyone, so feel free to have a browse.
For those of you who need a bit of help when choosing the perfect boys gift this Christmas, we have compiled a useful list of our Top Tips, so without further ado...
Know the special boy in your life - What is he into - sports, games, reading, music, science? You might think he will love that football game but if he prefers dinosaurs it won't go down so well. And, of course, the reverse is true, too!
Check out what is most popular this year - Nothing is more important to little boys than having the most up to date and must-have items, stay in the loop with our sorting options - Newest products, our Favourites and Your Reviews are superb ways of checking out the latest and most popular gifts.
Make it educational - Just because its Christmas doesn't mean the learning has to stop, especially at this age when they're so inquisitive. Our boys Christmas presents range is full of presents that aid learning, co-ordination and development. Science toys and gifts, craft ideas - it's all here.
Make it fun - It might be educational but if it's not got that fun factor that kids crave then it won't get a second look. Interactivity is key!
Make it personal - With trying to keep up to date with what is popular this year, make your gift stand out from the crowd and get it personalised. Many of our gifts have a personalisation option that will transform this present from well received to one of a kind.
No matter what your budget is, we're certain you will find suitable Christmas gifts for boys of all age and we have plenty of delivery options to make this Christmas as least stressful as possible...until it comes to cooking the turkey, that is. That is the one thing we can't help you with!