New Driving Experiences to Explore, Including Track Days for the Whole Family
1st June 2021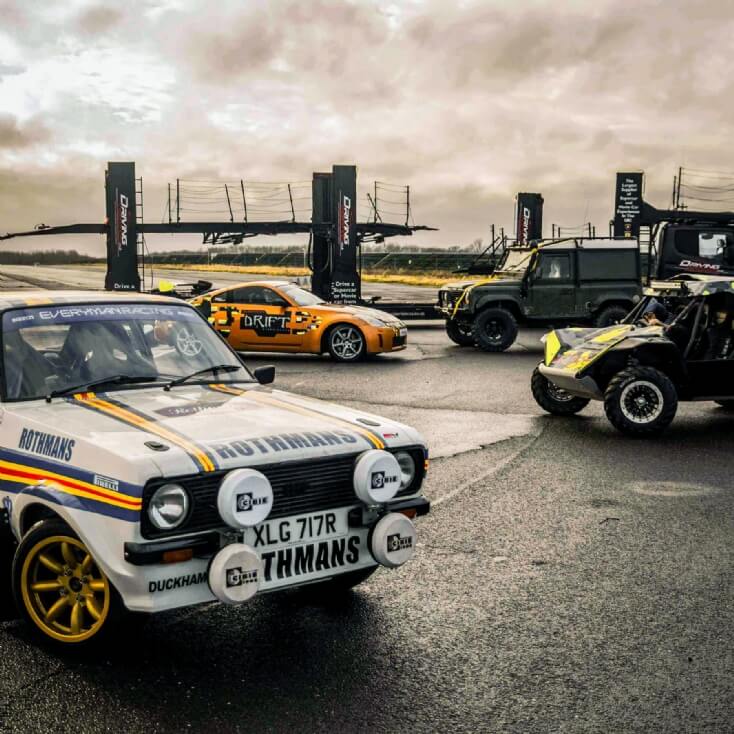 As the UK opens up again, everyone is excited to get back out there experiencing life to the full, having quality family time outdoors (and not in the confines of the house!) and creating new, exciting memories that will have an extra dose of sweetness. For the petrolheads in your life, whether that's your dad, your mum, your best mate or the teenager you know and love, we present you with a selection of our brand-new driving experiences! From ultimate driving experiences the entire family can enjoy together to new manoeuvring challenges in the form of fire engines and double decker buses to unleashing any petrolhead's inner need for speed in police cars and mini coopers, there's tonnes of four-wheeled fun!
Family Friendly Driving Experiences
Get the family together for a unique day out at the racetrack with one of these driving experiences. Hairs on the back of necks will be raised, hearts will be pumped and treasured memories will be created. From 4x4 driving to futuristic Segwaying to pushing the pedal to the metal, these family driving experiences will make everyone else jealous at work and school the following week.
Big Vehicle Driving Experience Days
Go big or go home with one of these new driving experiences. If you've ever wondered what it is like to drive a massive fire truck, you can! How about driving not one, not two, but three HGVs in one day? Yep! If you've ever wanted to race a specially modified digger across bumpy ground, you can! Supercars are fast and fun, but these monstrous vehicles will make you feel like you're on top of the world.
Fast & Furious Style Driving
Everyone, and we mean everyone, wants to know how it feels to be part of a thrilling high-speed chase. Whether it's the crime lord who gets away from the sirens with a partner in crime riding shotgun or it's the man or woman in blues perfecting their speed time, there's a furious track day to revel in.
Driving experiences are unique for any occasion throughout the year. From Father's Day gifts to thank dad for what he has to put up with all year round and graduation presents for the hard-working ex-student to retirement gifts for the surprise car junkie at work and an unforgettable wedding present for a pair of newlyweds, treat someone you love to a track day they'll want to relive over and over again.
By Faye Smith