FMAG Valentine's Day Gift Guide 2023
7th February 2023

Cupid was hard at work last year so there are plenty of you out there looking for the perfect Valentine's Day Gift for 2023, but fear not…we've got you covered! Check out some of our top picks below which we hope will provide you with some helpful gifting inspiration to make this a Valentine's Day to remember.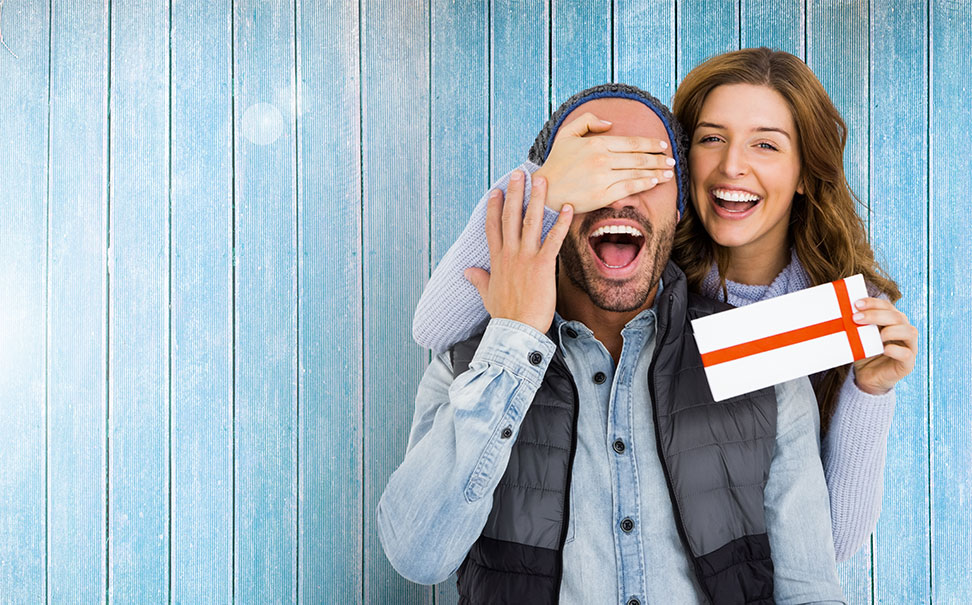 Gifts for Him
No matter if he's young or old, a new boyfriend or a husband of 30 years, we have a vast selection of gifts and experiences for you to choose from where you can be sure to find something that he'll love this Valentine's Day!
James Bond Triple Drive
If he often feels the need for speed then this James Bond Triple Drive is for him! He will have the chance to drive 3 different Aston Martins, all of which have been featured in Bond films, for a total of 3 miles in each alongside a professional driver.
Mini Whiskey Barrel
After a long day, if he's someone who sometimes likes to just sit back and relax with a nice drink then this Mini Whiskey Barrel is perfect for him! Made from high-quality wood, this will allow whiskey fans to pour their favourite tipple in a new and exciting way.
Mega Choice for Him
If he's a bit tricky to buy for or it's a newer relationship, this Mega Choice for Him pack might take some of the pressure off by allowing him to choose which experience he wishes to enjoy with over 550 activities to choose from!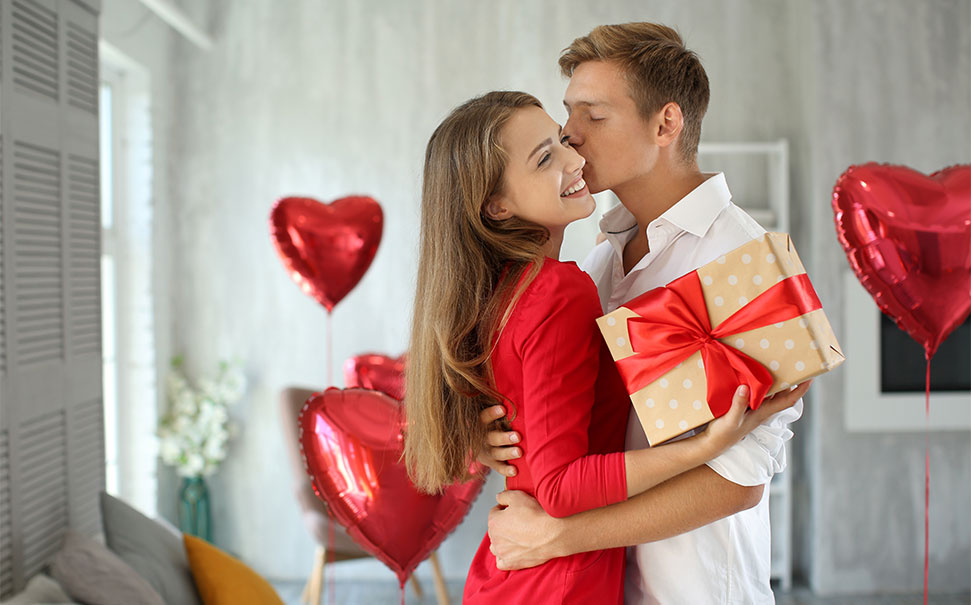 Gifts for Her
We have plenty of amazing Gifts for Her this Valentine's Day to show her just how much she means to you! Whether she's in need of a bit of rest and recuperation or is partial to a bit of a novelty gift, we have plenty of our favourites to share with you!
Girls' Pamper Choice for Two
Give her and a friend the chance to sit back and relax with this Girls' Pamper Choice for Two, where they will be able to choose from 3 different pamper packages at over 60 locations nationwide for a day of well-deserved TLC!
Design Your Own Fragrance Gold Experience
For a truly unique Valentine's Day Gift for Her, how about the chance for her to create and take home her very own perfume? Having chosen and mixed her favourites from a vast array of delicious scents, she will need to name her perfume to be featured in The Perfume Studio's digital library before taking home a 5ml atomiser of her very own scent!
Personalised Mirrored Jewellery Box
With jewellery always being lost or misplaced around the house, this Personalised Mirrored Jewellery Box is the perfect solution, whilst also being a thoughtful and memorable way of showing your love this Valentine's Day.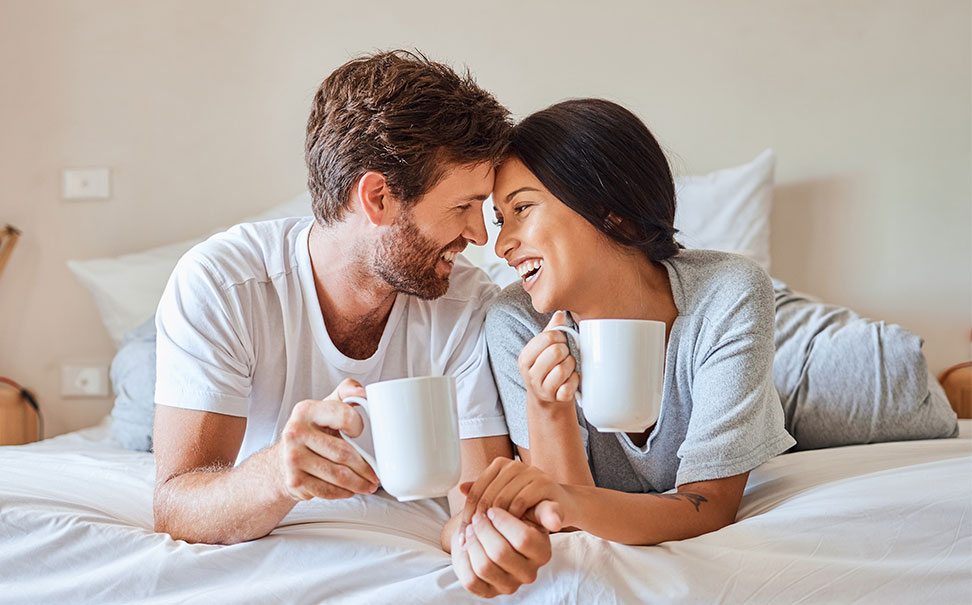 Gifts to enjoy together!
Valentine's Day is all about sharing the love, so here are a couple of our favourite gifts to be enjoyed with your partner!
Two Night Getaway for Two
Spending quality time as a couple away from the business of your daily lives is so important, and this Two Night Getaway for Two is the perfect Valentine's Day Treat for any couple to recharge their batteries and make some lasting memories together. Whether it be a seaside escape or a country retreat, there are beautiful hotels and B&Bs across the UK with something for everyone!
Date Night Bucket List Scratch Cards
You want to keep date night fresh and original in 2023 – these Date Night Bucket List Scratch Cards will keep you being spontaneous and provide you with 52 different fun-filled date night ideas to enjoy together. Simply pick a card, scratch the back off, and make some lasting memories!
Mega Choice for Couples
Take the pressure off and enjoy the process of choosing an experience together with this Mega Choice for Couples experience pack. With over 600 exciting activities to choose from, ranging from outdoor adventures to indoor pamper sessions, there is something to suit every couple this Valentine's Day!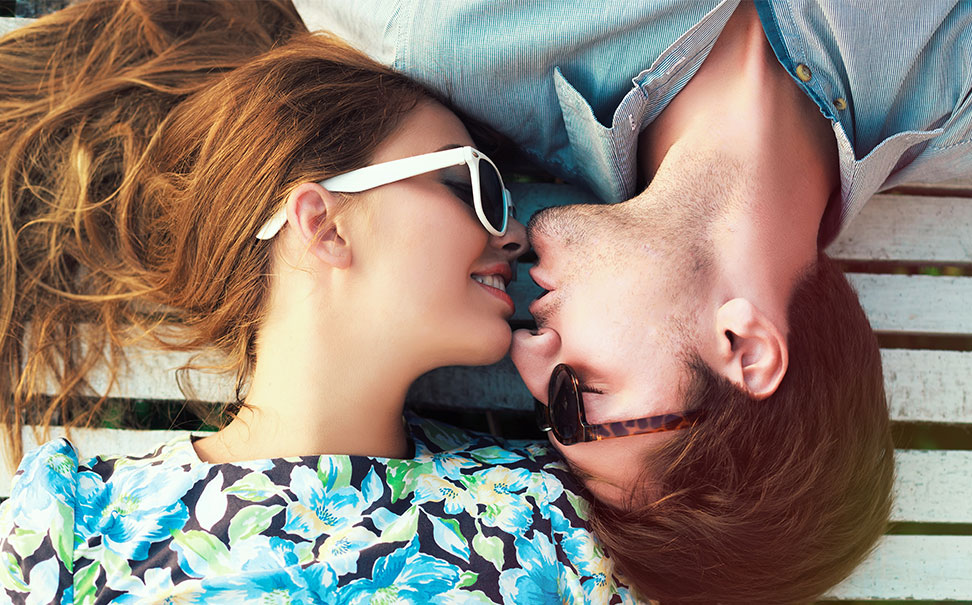 Spice up your Valentine's Night!
If you'd prefer to spend some 'alone time' together this Valentine's night then say no more…we've got a vast array of 18+ Gifts that will be sure to spice things up a bit!
100 Kama Sutra Scratch Off Bucket List
This saucy Kama Sutra Bucket List is the perfect present to enjoy as a couple this Valentine's Night. Shut the blinds, dim the lights, and get creative with 100 different 'positions' to explore!
Dirty Minds Adult Card Game
With this Naughty Adult Card Game, the dirtier a mind you have…the better! Enjoy endless hours of laughter and dirty innuendos as you follow the naughtiest of clues that'll lead you to the most innocent of answers.
Ring For A Sh*g Novelty Keyring
For those of you in slightly more established relationships, this Ring For A Sh*g Novelty Keyring might provide the perfect level of 'convenience' this Valentine's Night! However, whether it remains just a keyring or is actually put to good use, this makes for a hilarious additional Valentine's Gift for your partner.
We hope that this has given you some helpful inspiration when it comes to finding the perfect gift for your partner this Valentine's Day, but for even more ideas, please check out our Valentine's Day Gifts here.
By Jon