Bride Gifts - What Do You Buy Your Bride for a Wedding Gift?
24th June 2021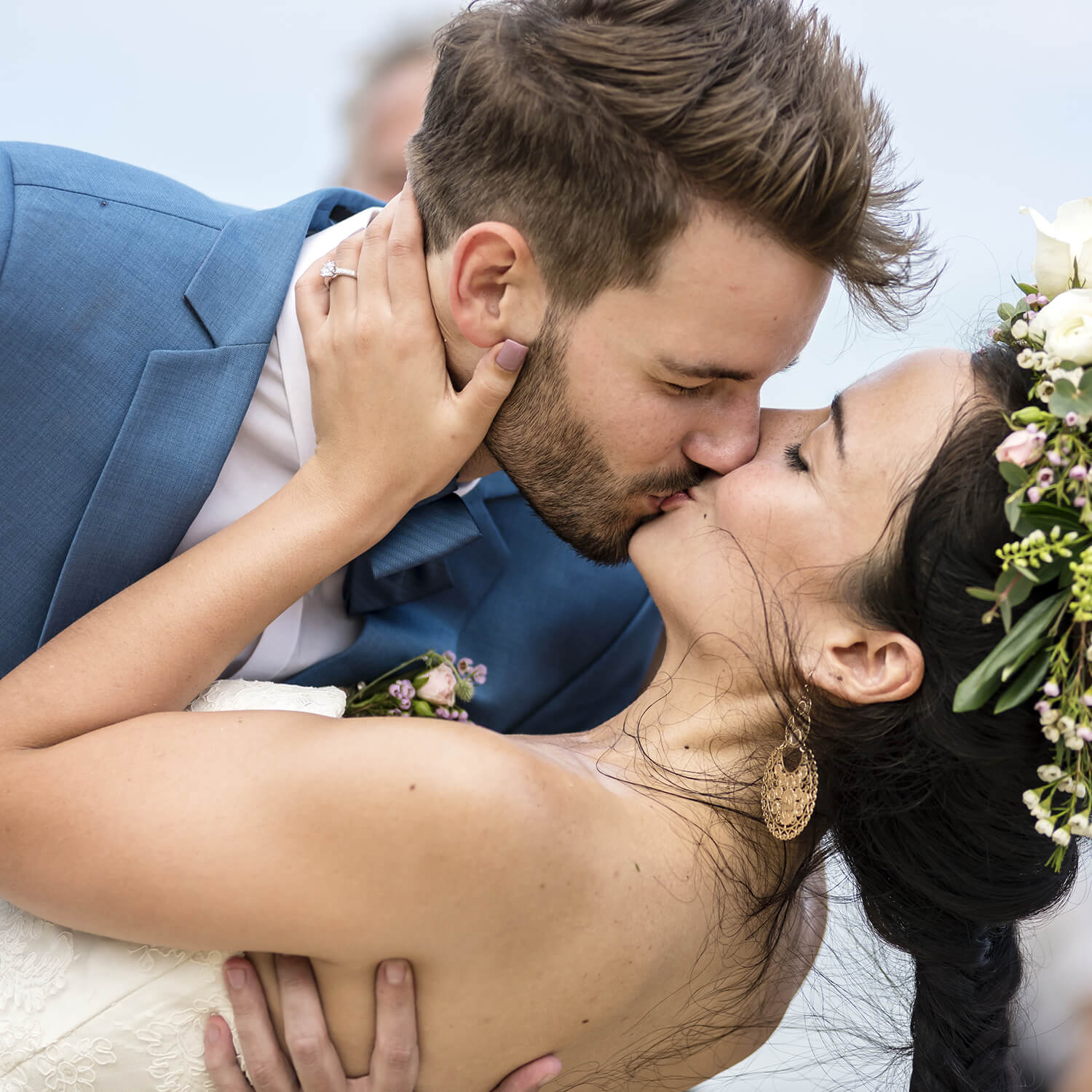 She's the love of your life and you want to make sure she feels extra special on your wedding day. After all, she's the most important person to you, especially when you both stand in that room and exchange your vows. Whether you want to spoil her with more jewellery gifts or provide another excuse for a new adventure, there are plenty of bride gifts to explore. Whilst our presents for bride page is filled with tonnes of ideas, you might still ask yourself, "What do you buy your bride for a wedding gift?" This blog post is the answer, filled with top gift ideas from Find Me a Gift. You'll find the unusual, the sentimental and the relaxing. Whatever you buy - we're certain - will be received with a huge smile.
A Sentimental Bride Gift to Make Her Cry
Your future wife might already well up with tears before she even gets a chance to walk down the aisle, or she might be as emotionless as stone… until you give her this gift. Whether you decide to her the gift of your heartfelt words, a keepsake piece of jewellery scripted with a love note (yep, even after buying her a ring and exchanging another set) or a unique lightbox which tells your love story, there's tonnes of sentimental bride gifts to explore.
Bride Gifts for Pre-Wedding Relaxation
Make sure your bride doesn't turn into Bridezilla in the run up to the Big Day with a little pre-wedding gift that will help relieve the stresses of planning a wedding for multiple people. A pamper session such as a massage or facial might be exactly what she needs. How about a pack of cards filled with positive mantras and nuggets of advice? Or an at-home massager she can use when typing furious messages to family members, suppliers and other people.
Make Exciting New Memories with Her
You've already made pretty epic memories together, but the next experience you have as a couple is with her being your WIFE. That's pretty exciting in itself. Start your married life as you mean it to go on with new adventures and happy times you can both cherish in the many years to come. From adrenaline activities that make both your hearts race to relaxing short breaks in beautiful surroundings, there's plenty of choice.
With everything that's going on in the run up to the Big Day, the last thing you want to do is forget to explore unique bride gifts for the love of your life. That's why you have us. We've provided some top picks here, but you can also browse funny gifts to satiate your inner jokers as well as photo gifts, filled with memories the two of you share. Make her day even more special (if that's even possible) with a bride gift she'll never forget.
By Faye Smith