Father's Day should always be a special day for dads. Whether it's your partner, a friend or a relative, there are several things you can do to ensure they have the most special and unforgettable day.
In this guide, we'll outline some of the activities you can plan to do for the day, as well as give you some Father's Day gift ideas that he will love. Starting with a quick reminder...
When is Father's Day in the UK?
Father's Day 2022 will be celebrated in the UK on Sunday 19th June.
Making Father's Day Special
1. Start the day with breakfast in bed
First things first, who doesn't love breakfast in bed? Be sure to start your loved one's Father's Day off as you mean to go on, with a relaxing breakfast in bed to show him you care.
Cooking a full English breakfast isn't always the easiest, especially if you've got young children, but with Father's Day being in June, breakfast doesn't necessarily have to be a hot meal. You could serve a continental breakfast in bed with fresh fruit and pastries from the local bakery or supermarket.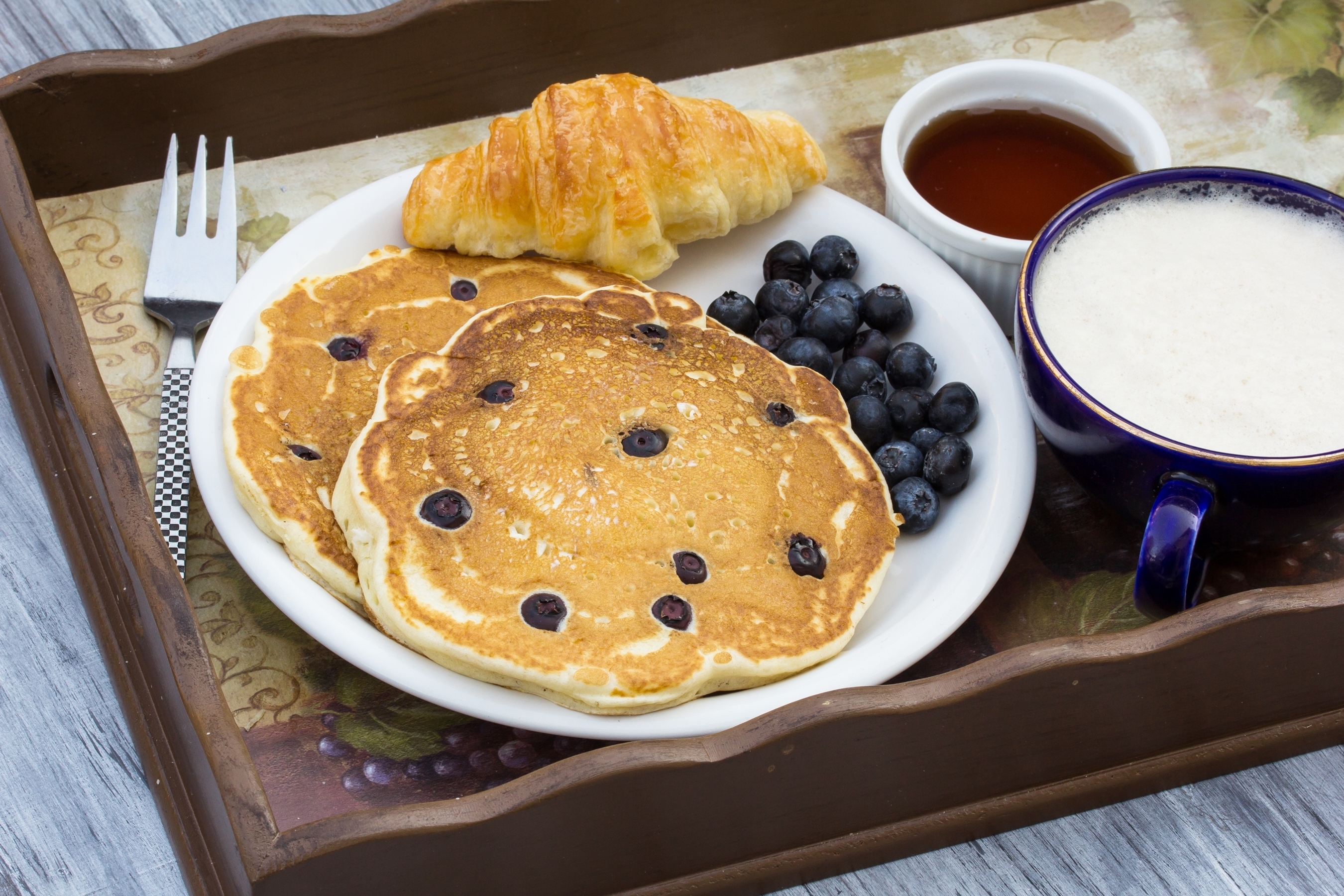 2. Begin a new tradition
Father's Day is the perfect chance to start a new tradition and engage in an activity that will be unique to you and your loved one.
This is a great thing to do at any time, but especially for the first Father's Day if you've both welcomed your first baby together. Here are a few Father's Day traditions you can enjoy yourself:
Embark on an outdoors adventure, either in dad's favourite place or a completely new destination
Spend time all together enjoying an activity that dad loves
Take a photo of dad and baby in a particular setting that you can replicate as the years go on

3. Give a gift with a personal touch
When it comes to buying a gift that stands out and delivers that warm and fuzzy feeling, personalised gifts are the way to go. Here are some ideas for a personalised Father's Day gift:
Browse our whole range of personalised gifts for men should you need more inspiration.
4. Get crafty
Digging out the arts and crafts materials is a fun way to mark the occasion of Father's Day, whether you're a dab hand at making things or you're completely new to crafting. Here are some fun ideas:
Create a keepsake like a scrapbook, or even something that you can make year after year like a print of baby and daddy's handprints together
Liven up your windowsill with some homegrown chillies
For the Star Wars-loving dad, try building a steel model of the Millennium Falcon
You could even have a go at making your own gin (with the help of professionals!)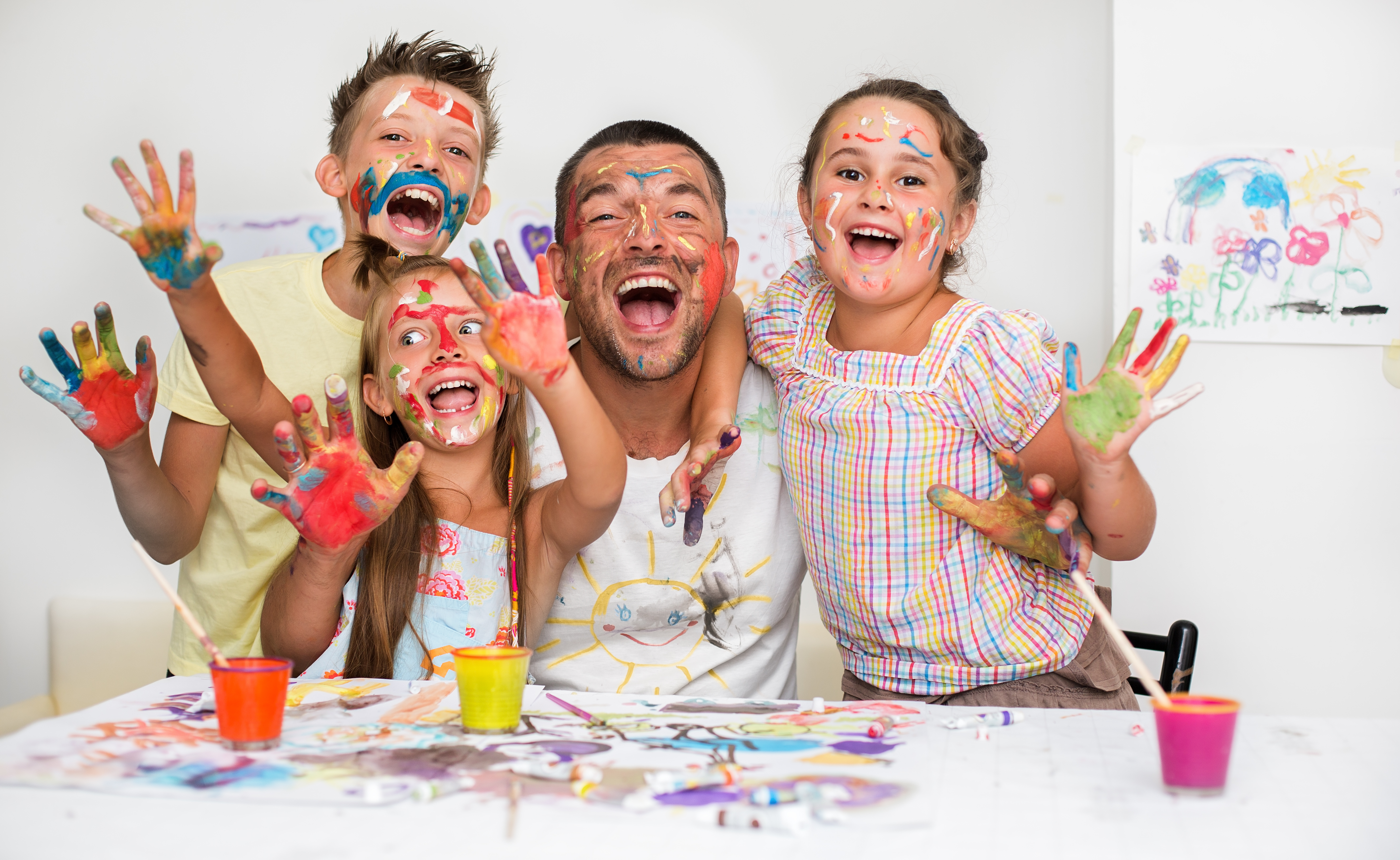 5. Let him have some time to himself
Parenthood in general isn't easy (for mums and dads alike!). Sleepless nights, helping with homework and acting as a personal taxi service means it can be hard for parents to find some time to be alone and do the things they love.
But as we're talking about Father's Day, give your loved one the opportunity to enjoy some time to himself. Whether they spend that time lying in bed and catching up on sleep, playing their favourite computer game or working out in the gym, simply letting them have that quality personal time is a great way to show your appreciation. We promise he'll be in the best mood you'll have seen him in for a long time!
6. Take some of his workload
Again, mums and dads alike always have a million things to do and not enough time to do them all. But it's Father's Day – so tell him to put his feet up while you take care of the things he's just not had time to get around to. He'll feel incredibly appreciated and return the favour in kind.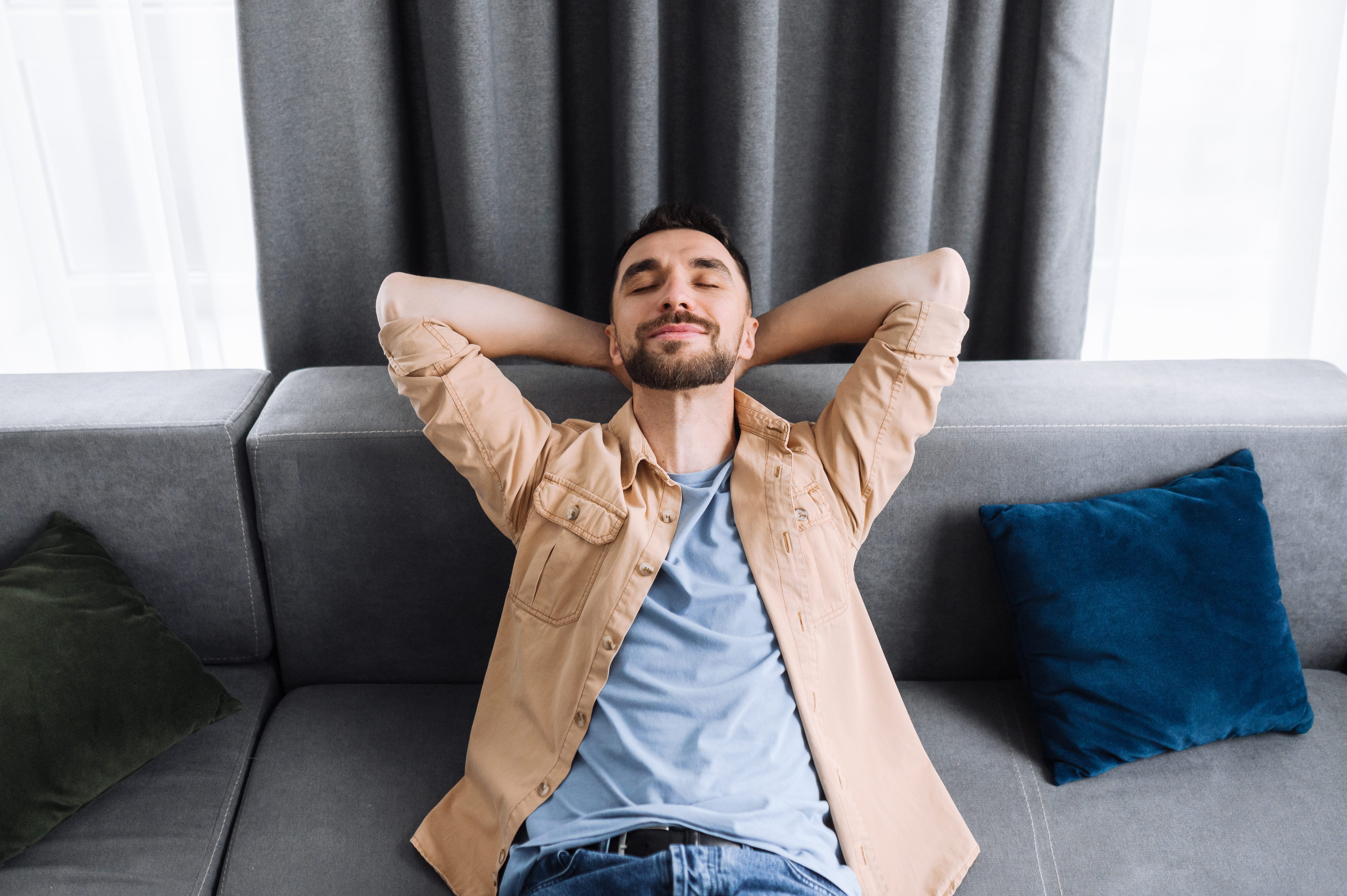 7. Create a treasure hunt
Treasure hunts aren't just for kids; they can be fun for anyone! Start Father's Day with an adventure around the house and garden, leading dad to his treasure with sentimental clues...
Your treasure hunt could culminate in a Father's Day card and thoughtful gift after he's spent time reliving some of his favourite memories.
If you haven't got time to plan a treasure hunt, book a treasure hunt with us as one of our many locations across the UK.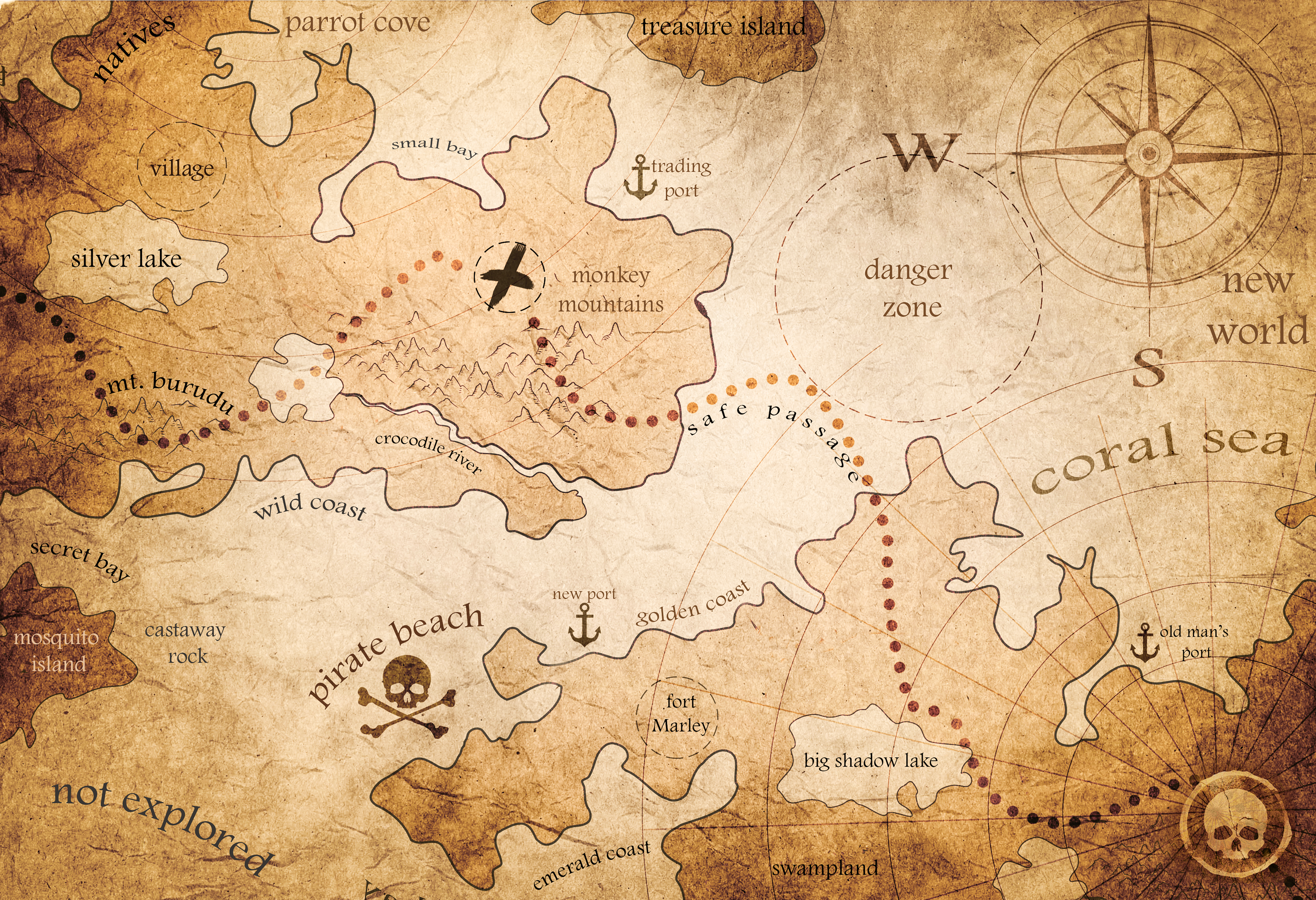 8. Have fun with a first
Particularly if you have a young baby, Father's Day is a great opportunity for them to share a new first with their dad.
Baby's firsts are always exciting, and definitely memorable, so embarking on a new first could be the perfect way to ensure this Father's Day is an unforgettable one.
Think about the things your baby is yet to enjoy; perhaps it's swimming, visiting a new outdoors location or even embarking on their first soft play adventure.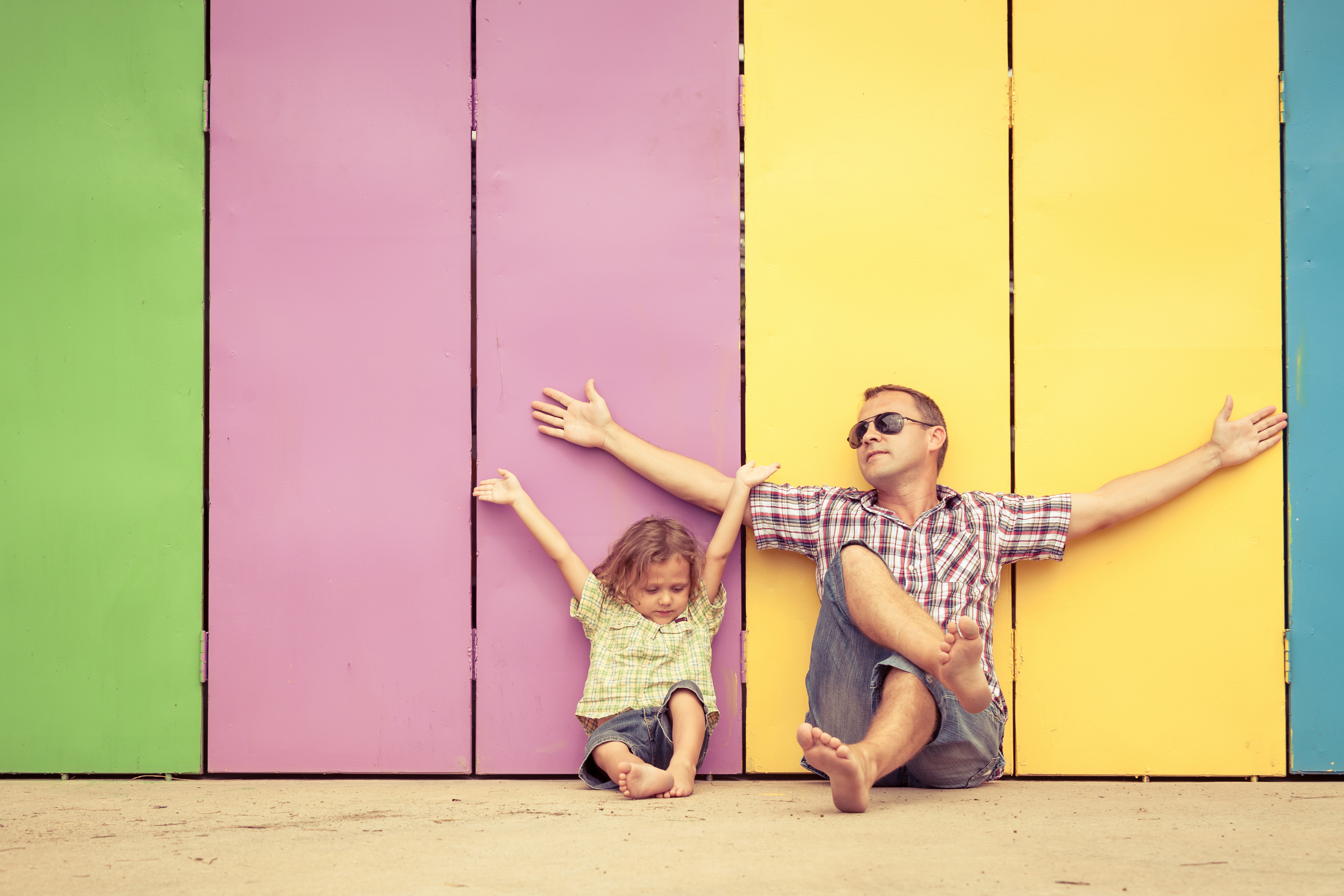 9. Share your favourite photos
In the age of smartphones and photography on demand, we each have the perfect gift at our fingertips. Gifts including photographs are highly personal and make for special keepsakes that can be cherished for a lifetime.
Creating a photo album could be a great memento for Father's Day. Our photo cube keepsake box is also a great gift, offering the opportunity to store other memorable items.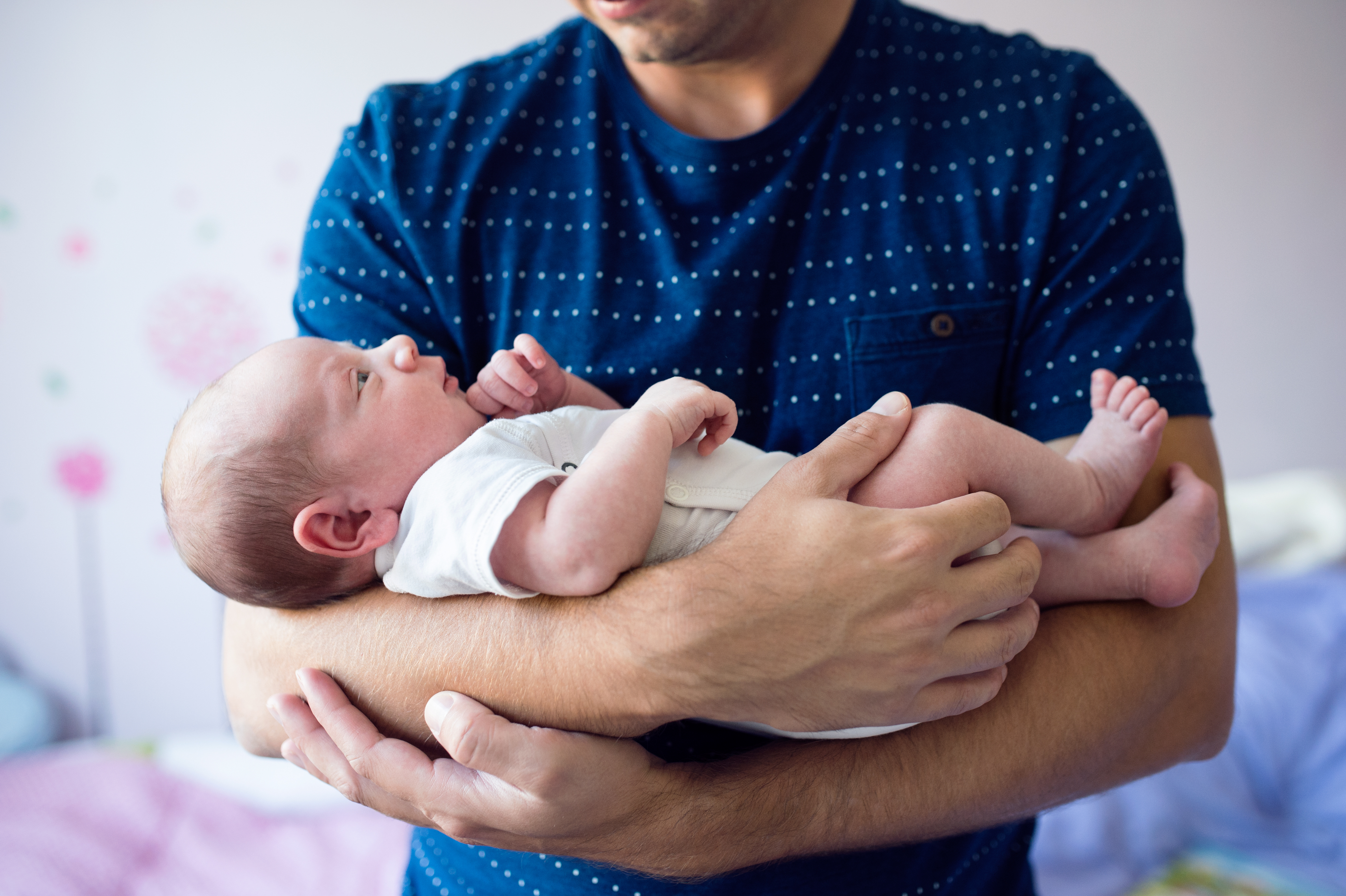 10. Build a den
Dads love making dens - sometimes more than their children do! All you need to build a great den is a few sofa cushions, sheets, and some imagination.
Weather permitting, you could even build a treehouse if dad's DIY skills are up to the task!
11. Treat him to an experience day gift
If dad isn't one for keepsakes or physical gifts, an experience day is the perfect choice for making Father's Day unforgettable.
Whether you embark on a lodge break for the whole family, book a family photoshoot to capture the moment in time or choose something completely personal to dad's hobbies or interests, this is one gift that's sure to make for a memorable Father's Day.
View our full list of experience days here.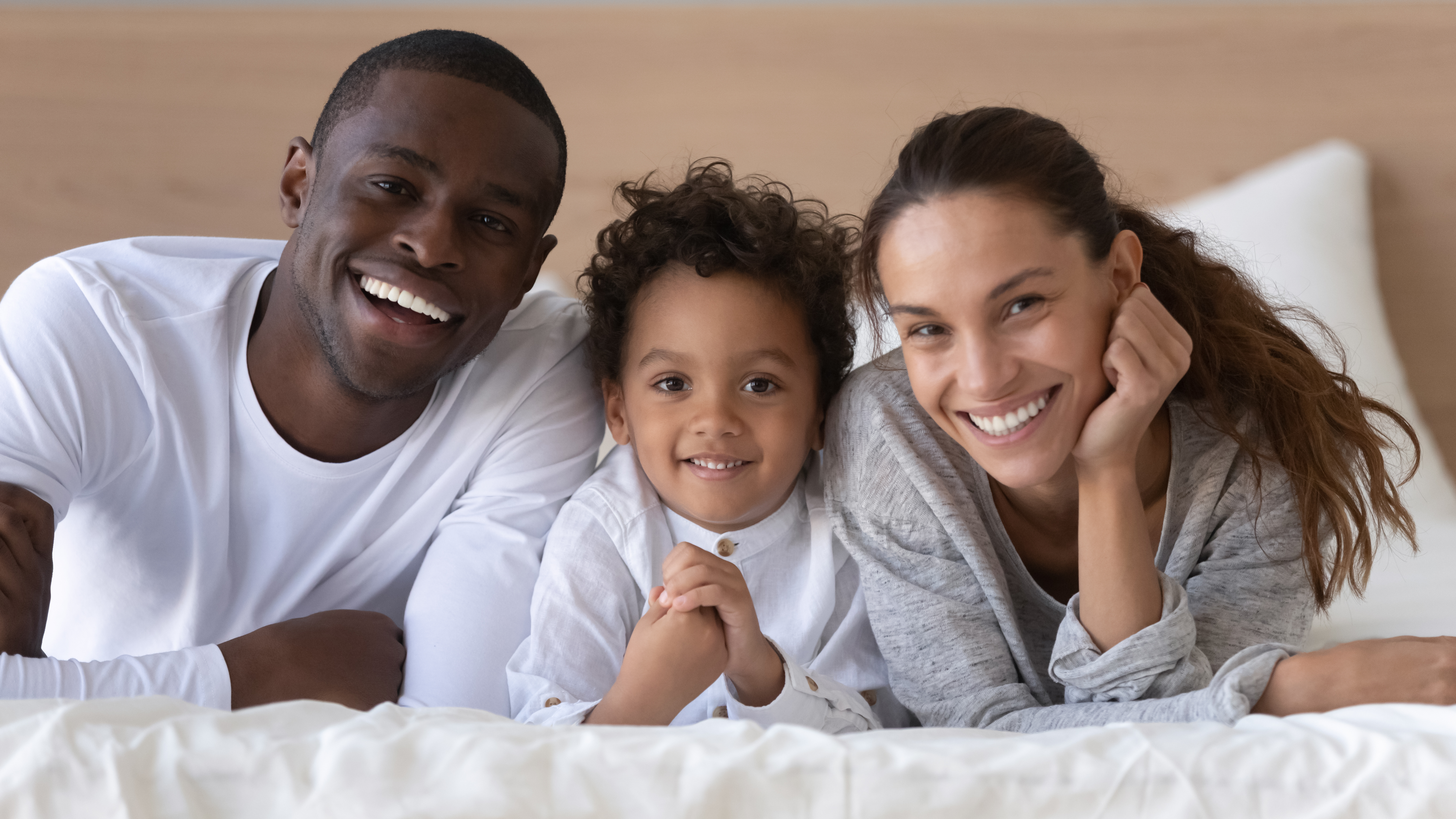 12. Have a date night (or a nice takeaway)
If you're fortunate enough to be able to hire childcare or have a family member take care of your little one, treat him to a night off parenthood and enjoy a date night!
Alternatively, order in his favourite takeaway and watch his favourite film on Netflix.
13. Prepare for an Alien Invasion
Have the kids and father bond over preparing for an invasion. Get the nerf guns out, equip yourself with some foam bow and arrows and have a loud, messy and goofy time preparing for the greatest threat of our time. If you've built the den in step 10, you'll have a great fort from which to defend.
14. Have some fun exploding things
We all know that Mentos and Diet Coke, when combined, make explosions of carbonated fun. However, that's not the only soft drink which reacts violently to this every day sweet.
In the name of science, head over to the supermarket to buy other sodas to buy other sodas test. You could even play around with sticking bottles together and filming the results in slow motion on your smartphone.
15. Make sure he knows you love & appreciate him
Ultimately, Father's Day is about letting him know that you appreciate everything he does for your family.
A great way to do this is in his card - think of as many "I appreciate that you…" statements as possible and list them in the card, or list some moments when he showed what a great dad he is.
Father's Day for expectant dads
If your baby hasn't arrived yet, you can still mark the occasion with fun activities and gifts for the expectant first-time dad. There are lots of things you can do to ensure dad-to-be has a special day in anticipation of the new arrival:
Spending quality time together decorating the nursery is a great way to get in the nesting mood, and you could always prepare a 'carpet picnic' with dad's favourite foods to enjoy at break time!
Create a 'new dad survival kit' with all the essentials dad will need when embarking on the adventure that is fatherhood for the first time.
For the explorers, why not spend Father's Day researching and booking a babymoon together before the baby arrives? This is a great way to spend quality time together while having something to look forward to in the coming weeks or months.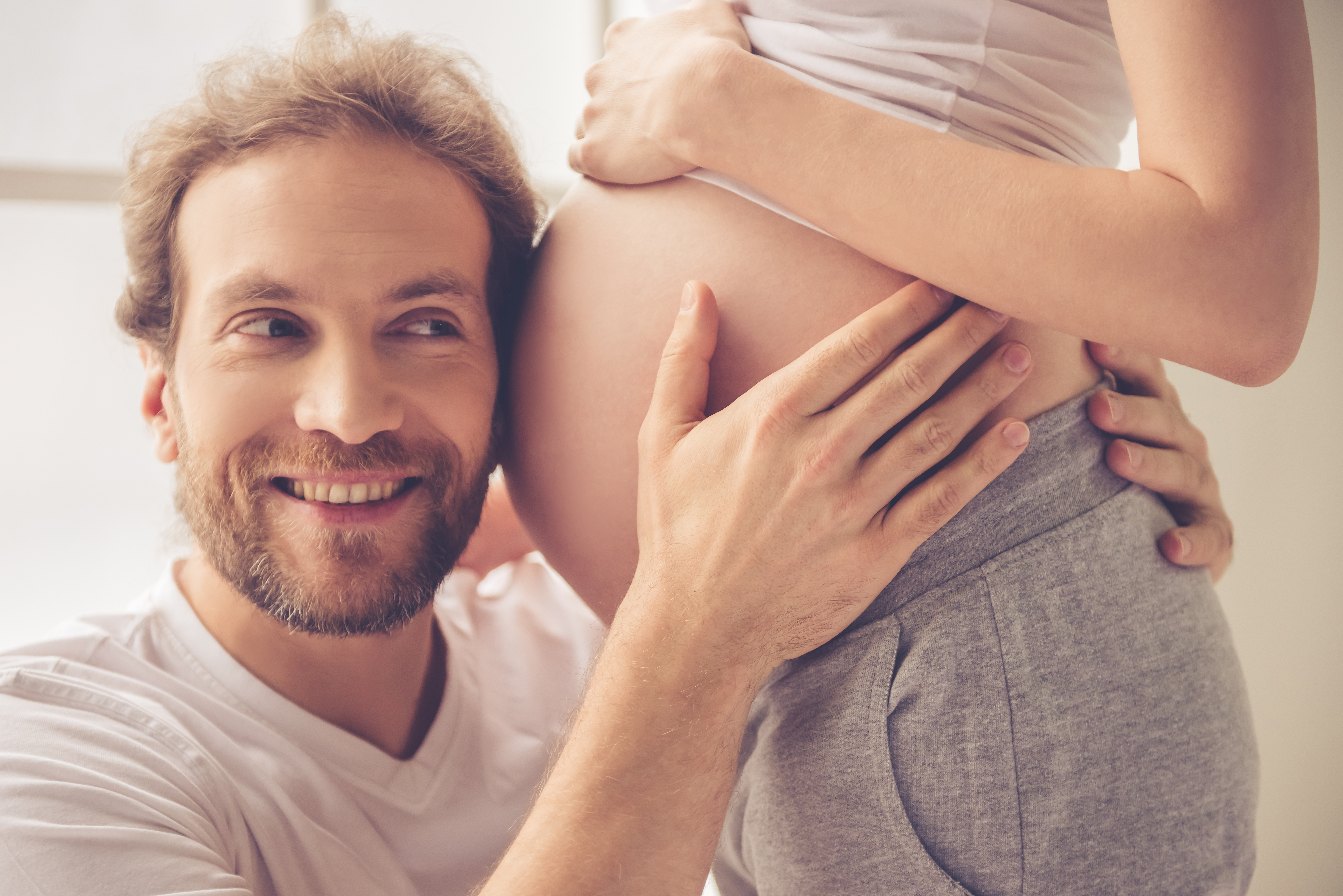 Find the perfect Father's Day gift
However you choose to make your loved one's Father's Day unforgettable, it's sure to be a memorable experience for all involved. Find the perfect gift to accompany your plans and activities with our comprehensive range of thoughtful Father's Day gifts.