Man Cave Rules
All man caves must have rules. It's a rule. We've come up with ten edicts you may want to adopt for yours...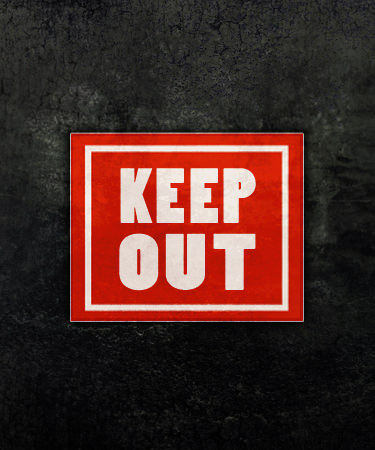 Rule #1: Absolutely no women allowed.
Rule #2: Manly topics and drinks only - no slankets or onesies!
Rule #3: Beer must be always available and ice cold.
Rule #4: All who enter the man cave must have a thick skin. The banter will be plentiful and cruel.
Rule #5: Hiding beer is strictly forbidden.
Rule #6: Coasters are optional.
Rule #7: If entering the man cave when a game is on, you may ask the score (and who scored) but NOT who's playing.
Rule #8: No speaking ill of man movies (e.g. The Hangover) and positively no chick flicks allowed!
Rule #9: Talking about feelings will result in a lifetime ban.
Rule #10: Whatever happens in the man cave, stays in the man cave.