What is a Golden Birthday?
6th May 2021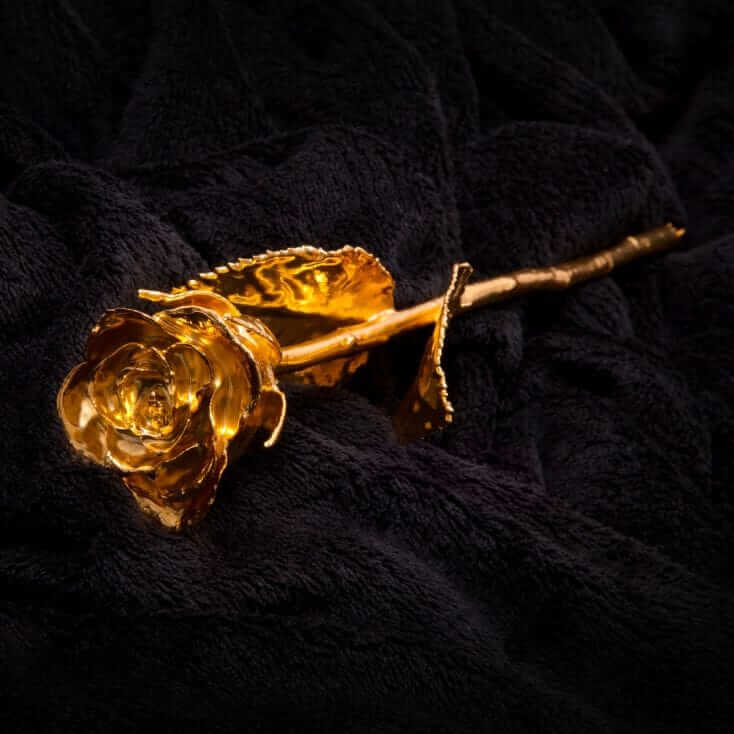 The term golden birthday is becoming increasingly popular. If you've never heard of the term, you're in the right place. Here, we'll tell you exactly what a golden birthday is and give you tips on how to celebrate it. As always, we have gift ideas to present to loved ones who are celebrating this special occasion, so read on, enjoy, and pop the champagne for the next lucky golden celebrant you drink to!
So, what is a golden birthday?
Don't get golden birthday confused with golden anniversary. When you think of "golden", you assume 50 years, right? Well, wrong. A golden birthday is when you turn the age of the day you were born on. If you were born on the 9th of the month, your golden birthday is at the age of nine. If you were born on the 15th, it is when you turn(ed) fifteen. Born on the 29th? Yep, you got it. Celebrate your 29th birthday with glitz, glimmer and golden shimmer. You get the picture.
There is another chance to celebrate your golden birthday!
If you were still crawling, sucking your thumb or learning how to ride a bike during your golden birthday, there is another chance to celebrate! You take the year you were born and celebrate at that age instead. If you were born in 1970, you celebrate on your, you got it, 70th birthday. The same kinda deal with 1982: celebrate your golden birthday at the age of 82! This is also referred to as your platinum birthday.
How to celebrate your golden birthday
Throw a golden birthday bash. Decorate with gold banners, streamers, balloons, the lot. Buy a gold birthday cake. Dress up in gold and dance the night away to golden tunes.
Be inspired by winning gold and host an Olympic party. Give out gold medals to the best dressed. Set up mini obstacle courses. Have drink-athons with your friends and see who comes out on top.
Host an Oscars party. Tell everyone to come in their absolute best outfits. Pour the champagne. Have a red carpet. Make long, tearful speeches thanking everyone for being simply golden.
Golden Birthday Gift Ideas
Celebrate a golden birthday with gift ideas that will make them glitter with happiness. We've searched Find Me a Gift for our birthday presents which shimmer in gold. We won't lie, there isn't a huge amount (we can't transform every experience into a golden ticket and we definitely don't have bars of gold to share), but there are enough present ideas to make sure your loved one has a wonderful time celebrating their golden birthday.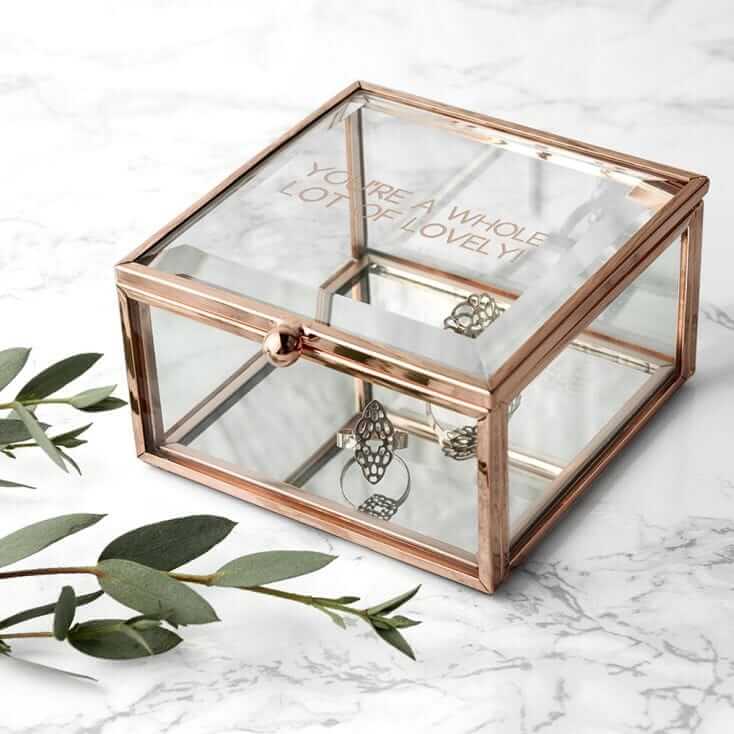 Personalised Rose Gold Glass Trinket Box
https://www.findmeagift.co.uk/gifts/personalised-rose-gold-glass-trinket-box.html
£24.99
A modern twist on the golden colour, this rose gold trinket box is ideal for the person in your life who loves to collect small pieces of jewellery and trinkets which are just as beautiful to look at. It can be personalised with a short message which will appear on the glass lid.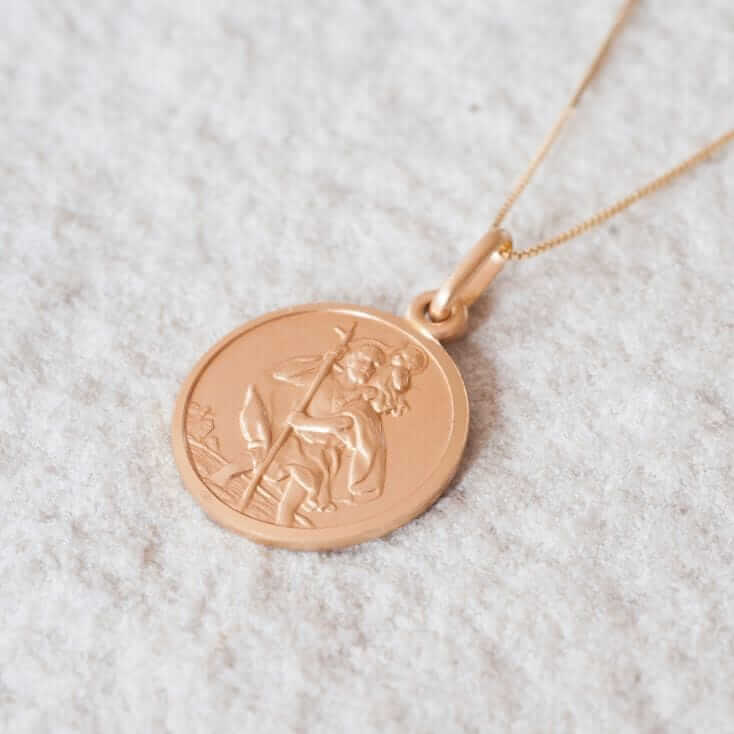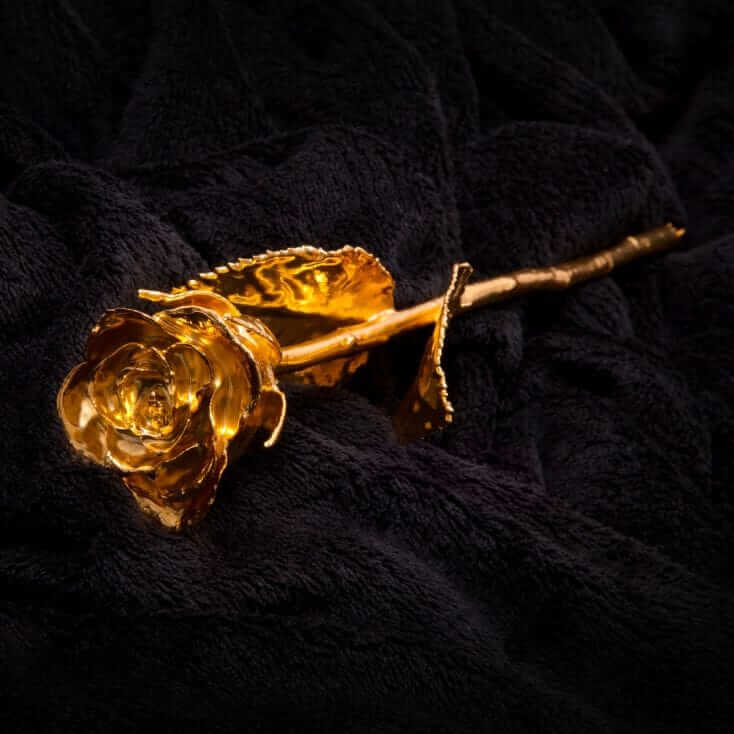 24k Gold Rose
https://www.findmeagift.co.uk/gifts/24k-gold-rose.html
£55.99
Ever wanted to give your partner an everlasting rose whilst you say the cheesy/romantic (depends on your view on sentimentality) lines "I'll love you until the last rose dies"? Now you can for their special golden birthday with a rose that is made from 24k gold. It will never die and is a wonderful reminder of their golden birthday celebration (and your love for them)!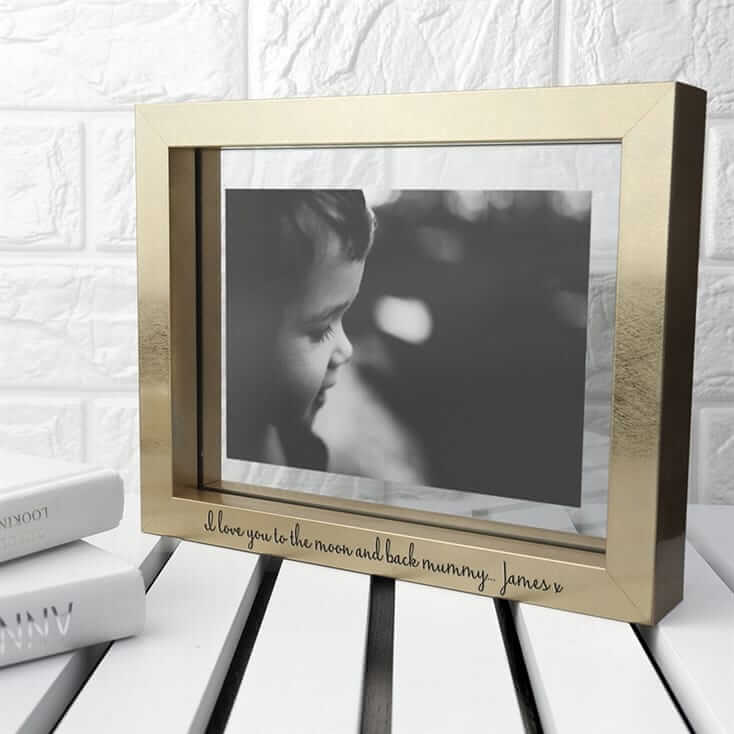 Personalised Metallic Photo Frame
https://www.findmeagift.co.uk/gifts/personalised-metallic-picture-frame.html
Choose the gold option.
£19.99
Whether you want to present the golden girl or boy with a happy memory or a hilarious one, putting it inside a golden photo frame is one way to kill two birds with one stone. Personalise it with your own sweet sentiments and you'll get a golden reaction too!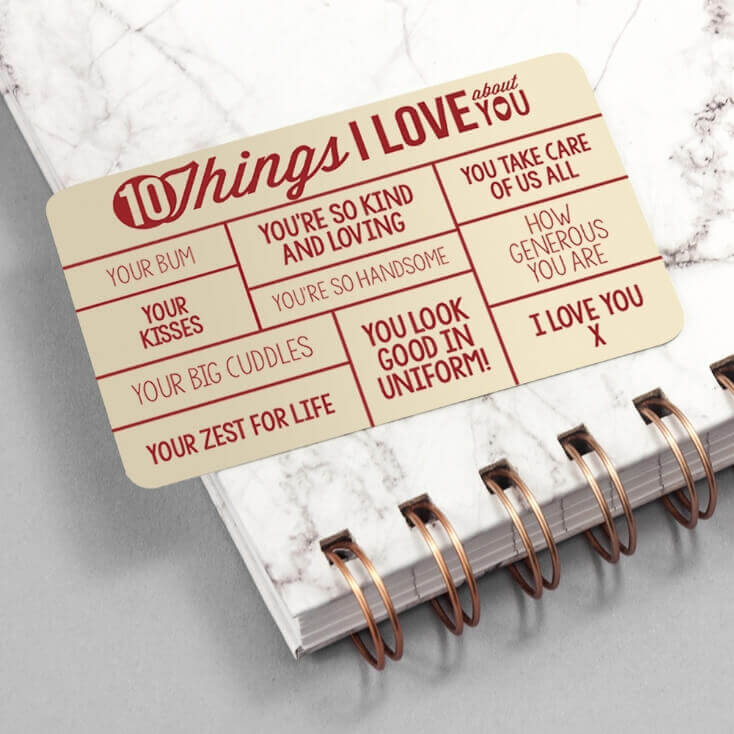 10 Things I Love About You Personalised Wallet Insert
https://www.findmeagift.co.uk/gifts/10-things-i-love-about-you-personalised-wallet-insert.html
Choose the gold option.
£16.99
For the gift that's most like a golden ticket, this gold personalised wallet insert can be personalised with 10 things you love about the person you're presenting it to. Think of wonderful ways to describe them or their most embarrassing traits you find hilarious. Our in-house team will create a keepsake they will treasure using your words.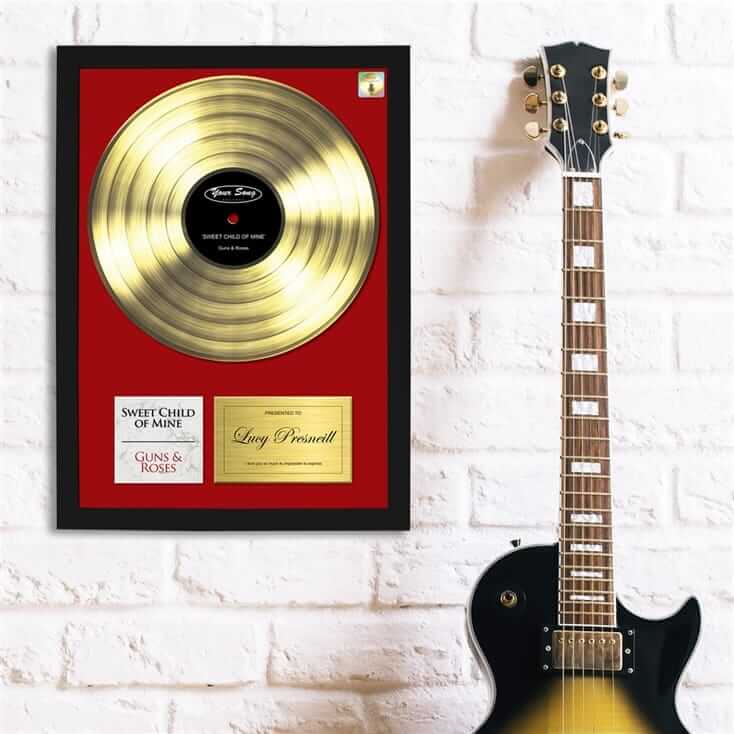 Personalised Favourite Song Poster
https://www.findmeagift.co.uk/gifts/favourite-song-poster.html
Choose the gold option.
£21.99
Immortalise their favourite song with this unique poster which features an image of a golden record, the title and artist of the chosen song, and their name. For a truly golden birthday gift, find out what the number one record is and choose that to commemorate this special time in your loved one's life. They'll always remember the incredible tune played on the radio during their golden birthday.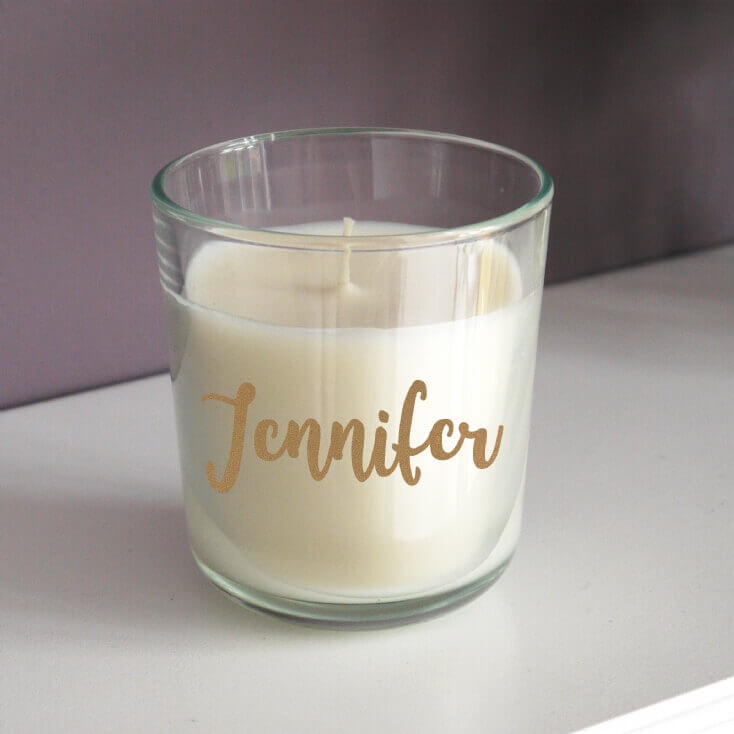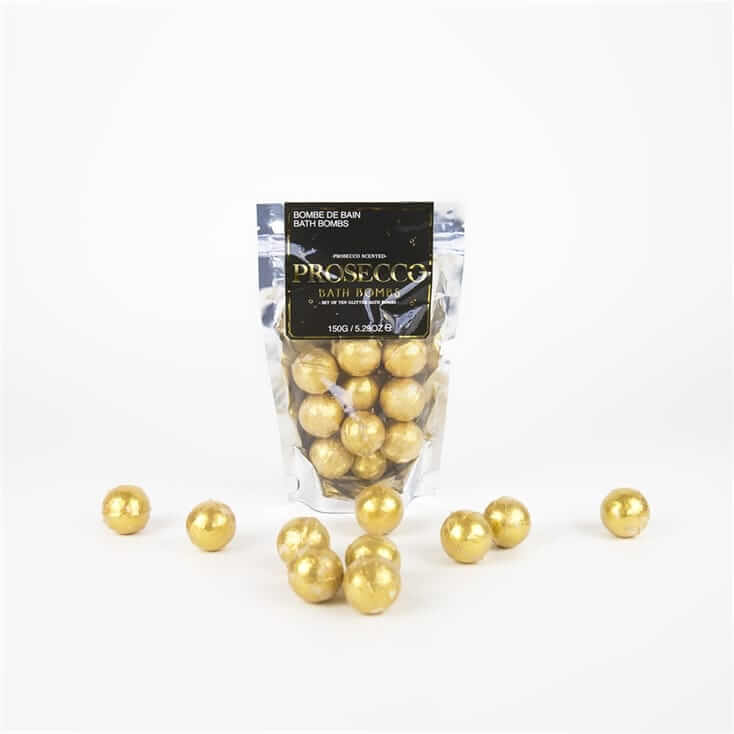 Prosecco Bath Bombs
https://www.findmeagift.co.uk/gifts/prosecco-bath-bombs.html
£6.99
If the golden birthday celebrant loves prosecco, but you're pretty sure they've got enough bottles to last another month, present this pack of bath bombs. Golden in colour with the promise of adding shimmer to any bath tub, this gift adds some golden glitter to a golden birthday.
In conclusion, we hope you're up to speed with regards to celebrating this golden extravaganza. If you've missed your own, be sure to celebrate your loved one's in style. Or, wait until your second chance at celebrating with your platinum birthday in the future.
By Faye Smith