We all seemingly celebrate this wondrous day with the father figure in our life, however, have you ever considered where it all started or who came up with Father's Day? Well, wonder no more as we have hunted high and low to bring you the history of Father's Day!
Father's Day is a day which celebrates and recognises fathers and fatherhood. It is a way of thanking dads all over the world for their contribution to family life and society. Father's Day falls on the 3rd Sunday of June in the US and UK but it is celebrated on various different days depending on the country. It is observed in more than 40 countries worldwide.
Father's Day Origins
Although a day to celebrate fatherhood is known to date back to medieval times (traditionally observed on St Joseph's Day, March 19th), the modern Father's Day that we know is a little over 100 years old and began in the US in the early 20th century. Two women are credited with playing a major role in creating Father's Day, but it was a journey of 64 years from Father's Day first being proposed in 1908 to it finally becoming an official holiday in 1972.
Grace Golden Clayton
On July 5th 1908, the first ever Father's day service was held at the Williams Memorial Methodist Episcopal Church in Fairmont, West Virginia (now known as Central United Methodist Church). A young woman named Grace Golden Clayton is credited with suggesting to her minister Dr Thomas Webb that a day be set aside to honour fathers. Clayton was mourning the loss of her own father who had died the previous year in the Monongah mining disaster which had claimed the lives of 362 men and left roughly 1000 children fatherless. Shaken and saddened by this tragedy Clayton wanted to mark a special day for fathers.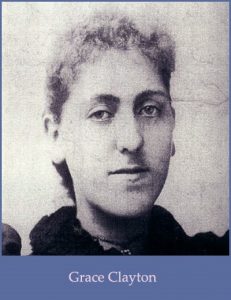 Fairmont - Home of the First Father's Day
Clayton had chosen July 5th as a day to celebrate fathers as this was the closest date to her late father's birthday. Unfortunately, the day didn't go as she had hoped as events conspired against her and press coverage was focused elsewhere. The previous day had been the 4th of July, Independence Day celebrations which had drawn a record breaking crowd of 12,000 people; the largest gathering Fairmont had ever seen. In addition to this, a local teenage girl, who had been suffering from a critical illness, died that night. Because of these events, Clayton's Father's Day service was completely overshadowed and not promoted outside the town. However, Fairmont is proud of Clayton's intention to create a special day for fathers and there is a highway sign at the entrance to the city which reads: "Welcome to Fairmont - The Friendly City - Home of the First Father's Day Service, July 5, 1908."
Sonora Smart Dodd
Two years after Grace Golden Clayton's attempt to honour fatherhood, another woman publicly proposed a Father's Day. Sonora Smart Dodd was inspired after hearing a Mother's Day sermon in church and concluded that fatherhood needed to be celebrated too. Her own father, William Smart was a civil war veteran who had raised his 6 children alone after their mother passed away. Ms Dodd approached Reverend Dr. Conrad Bluhm, who was pastor of the Old Centenary Presbyterian Church (now known as Knox Presbyterian Church) and together they petitioned the Spokane YMCA and the Ministerial Alliance who enthusiastically backed the idea.
Originally Dodd had wanted the 5th June for the date, but it couldn't be arranged in time. The third Sunday in June was chosen and on June 19th, 1910 a Father's Day celebration was held at the Spokane YMCA Washington.
As Father's Day took off preachers read sermons in honour of fathers, people wore roses to church, children gave their fathers gifts and local businesses took out Father's Day themed advertisements. Wanting to mirror Mother's Day traditions, Dodd delivered gifts to fathers who were unable to leave the home.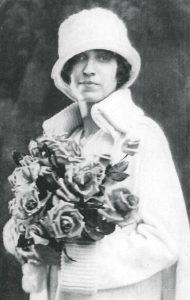 Father's Day gets Political
As momentum built over the coming years, several politicians registered their approval. A bill was introduced in 1913 in Congress to accord national recognition of the holiday. President Woodrow Wilson spoke at a Father's Day celebration in Spokane in 1916 and stated that he wanted it to be a federal holiday, but the idea was rejected as Congress feared it would be too commercialised. In 1924 President Calvin Coolidge made a recommendation that Father's Day be observed throughout the country, but he didn't make an official proclamation.
Father's Day was resisted by the American people for several decades with many people viewing it with cynicism. Newspapers frequently featured sarcastic remarks suggesting it was merely a commercial enterprise. By 1938 Father's Day still wasn't official and the International Father's Day Association, of which Dodd was honorary president, said that its primary goal was to win congressional recognition of Father's Day.
Other attempts to formally recognise the holiday include Maine Senator Margaret Chase Smith who wrote a proposal in 1957 which accused congress of ignoring fathers for 40 years while honouring mothers, saying: "Either we honour both of our parents, mother and father, or let us desist from honoring either one. But to single out just one of our two parents and omit the other is the most grievous insult imaginable."
Father's Day Becomes a National Holiday
After many years, a proclamation was signed in 1966 by President Lyndon B. Johnson which declared the third Sunday in June to be Father's Day. In 1970 a joint resolution was passed by US Congress making Father's Day a national holiday, and finally in 1972 it was made a permanent national holiday when it was signed into law by President Richard Nixon. Speaking at the National Father's Day Committee, Dodd, aged 90, said: "I am happy that this could have come to pass in my lifetime."
Father's Day is now celebrated all over the world and is a great opportunity to write dad a card and maybe buy him a gadget he's had his eye on, a new sweater, or a bottle of his favourite beer just to show him how much you care.