Sustainable Gifts - Top 10 Ideas for the Eco-Friendly Home
29th March 2021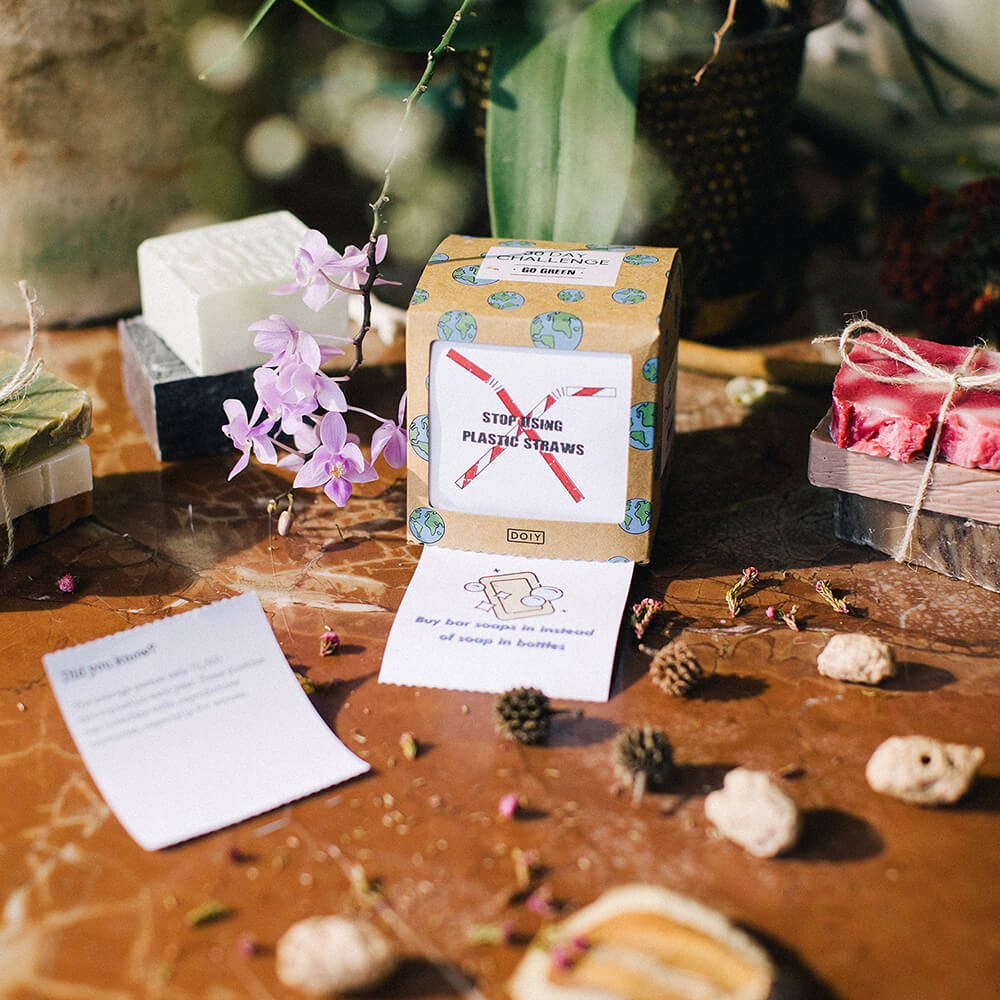 Saving the planet is on the forefront of most people's mind in some form, especially after watching the latest David Attenborough documentaries. He just makes us want to do better. It's something in his voice (which can also send us to sleep, like a lullaby). Whilst we don't know everything about saving the planet, we have unique, sustainable gifts the eco warrior in your life will enjoy in the comfort of their own home and garden.
ANIMAL ECO HOUSES
Give the Queen B of eco-friendly lifestyles a Bee Barrel to house all the worker bees whilst they pollinate the flowers in the surrounding area. Not only will it look amazing in their back garden or yard, but it helps continue the circle of pollination and flower growth. That helps humans breathe… and we all want to keep doing that, don't we?
Hedgehogs are cute little creatures that you can't help but watch if you come across one. If your loved one seems to have more nocturnal activity (from the prickly kind in the back garden), present a hedgehog home to protect the animals and bring nature close to home. These loveable creatures are in decline, so protecting wildlife is as crucial as ever. Plus, if your loved one suffers from pests like slugs and beetles, these prickly creatures will take care of them so they don't have to.
Attract lady birds into your eco warrior's garden with this Lady Bird House. Made from sustainable FSC certified wood as a home for the tiny creatures, this garden gift will flourish in any home. Plus, the lady birds act as protectors of plants and flowers. These types of eco-friendly and sustainable gifts will help maintain your loved one's garden and the world around them.
GO GREEN CHALLENGES
100 Ways to Save the Planet
There are probably hundreds of ways to save the planet, but with this handy pack of cards, the eco warrior in your life can get started ASAP. Included are 100 straightforward tips, from "Buy Second Hand" to "Bird Feeders". Below each tip is further information about how exactly to include these sustainable changes into their life.
30 Day Go Green Challenge
For the person who wants to make a positive impact on the world, but isn't sure where to start, this box of cards makes for a unique eco friendly gift. With small bursts of green inspiration, the sustainable wannabe can make easy, lifelong changes with this sustainable gift.
GROW YOUR OWN
A bomb that explodes with beautiful wildflowers is the only kind of bomb any eco warrior wishes to have in their life. There are plenty of bright colours and styles to choose from, all of which attract birds, bees and insects to continue the circle of life within the garden and local communities. Seedboms have been especially created to help British wildlife thrive. With biodegradable packaging and simple steps (literally as easy as 1,2,3,4), your eco warrior will be planting these bombs everywhere they go.
Grow Your Own Bonsai Trees
If outdoor gardening isn't their thing, but you still want to search for environmentally friendly gifts with a foliage twist, this Grow Your Own Bonsai Trees pack will add a touch of greenery to their home. With this pack, they will have everything they need to grow Bonsai Trees in an efficient and simple manner. This kind of eco gift is made for the typical plant killer (not everyone is naturally green-fingered) who tries their best in helping the environment grow.
By Faye Smith