Check out some of our amazing gift ideas for the father figure in your life this Father's Day.
Being in the retail industry, we have our distinct 'busy' times and obvious calendar hotspots. However, we have noticed a distinct separation in sales and spending for Dads during and around the time of Father's Day, compared with that of Mum's and Mother's Day.
A recent survey conducted on our customer base found:
- On average we spend 20% more on our Mum's than on our Dad's
- Mother's Day gifts tend to be thoughtful & memorable, whilst we tend to buy our Dad's practical and traditional gifts
- Mothers are considered a bigger contributor to home life which is why psychologists believe we spend more on our Mums
At FMAG we like to give people the chance to spend equal amounts on their Mum's and Dads, whether that's £10, £30 or £100. We have picked some amazing gift ideas for you, so if you are still deliberating on what to get your dad look no further as we're sure we have the right gift for you.
10 Things I Love About My Dad Poster
For the Dad who likes to know you care we have this really unique poster which you can personalised to suit your Father figure.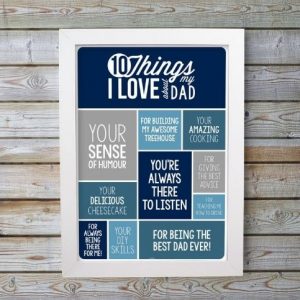 For the Dad who loves to golf, why not invest in this personalised golf set?! Complete with three golf tees, a pitch repairer, and a personalised ball marker, these custom golf accessories will ensure he stands out as a VIP on the green.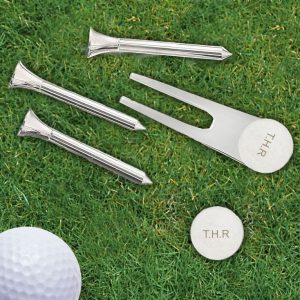 For the Dad that loves to BBQ this amazing portable suitcase BBQ is great for camping, day trips and even festivals! Home is wherever you lay your hat and dinner is wherever you lay your suitcase!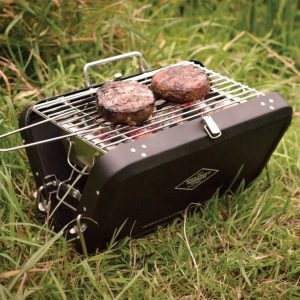 True Utility Multi Tool Pliers
For the Dad that like to fix things this very handy multi tool is the perfect gift! Small enough to fit on a keyring, yet it includes a tool for just about any situation you can think of. It's a folding multi utility tool combining pliers, a can opener, a bottle opener (so very important!) screwdrivers and loads more, all in a waterproof case. Although tiny it is strong and functional, being made of stainless steel.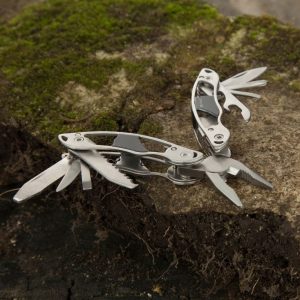 SMART Breakfast Master
Who doesn't love breakfast in bed?! Why not invest in this multi purpose breakfast maker, it will toast bread, boil/poach/fry eggs, and sizzle your bacon for you. A fantastic gadgety gift for anyone who is a fan of both a good brekkie and of doing as little work in the kitchen as possible!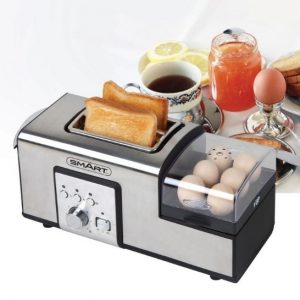 Beer Fund Change Box
Collecting loose coins is a clever and easy way to afford an emergency night out when funds are running low. This box has 'Beer Fund' printed on the front and makes the ideal gift for any Dad on Father's Day. Not only is it helpful, but it looks pretty darn good too.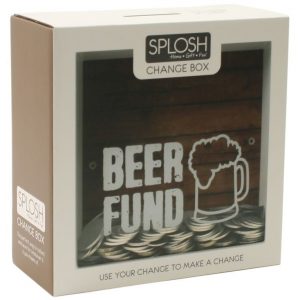 For the Dad that loves to game, why not step back in time with this fab little gadget?! With a library of over 200 retro games to play you'll Dad will be absolutely spoilt for choice. All you have to do is plug in and play… it's as simple as that. The golden era of gaming is back.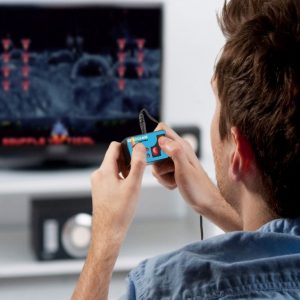 Crunchy Munchy Chocolate Pizza
This is such a delicious treat and perfect for the Dad with a sweet tooth! Combining most of a Dad's favourite things this solid chocolate pizza is great for sharing or treating himself whilst watching a film!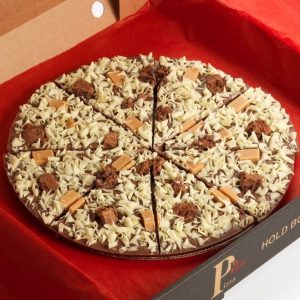 Loc8tor Mobile Phone & Key Finder
Is your Dad forever 'misplacing' his keys and phone?? Well this is the perfect gift for him! Using a combination of coloured lights and beeping noises, this nifty little gadget will guide you towards your missing items. It's a bit like a game of hot and cold, but it's very effective.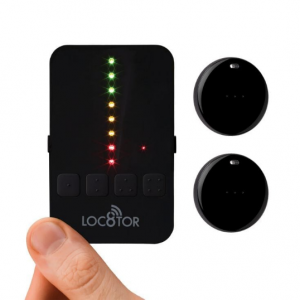 'He Is' Personalised Pint Glass
Most Dad's love a beer and this lovely glass would make the prefect gift. Typographical gifts are all the rage at the moment and this enables you to put your own unique touch to it too! You can't go wrong with these cool personalised pint glasses!