Must Have Gifts for Him - Gift Guide for Men
26th April 2021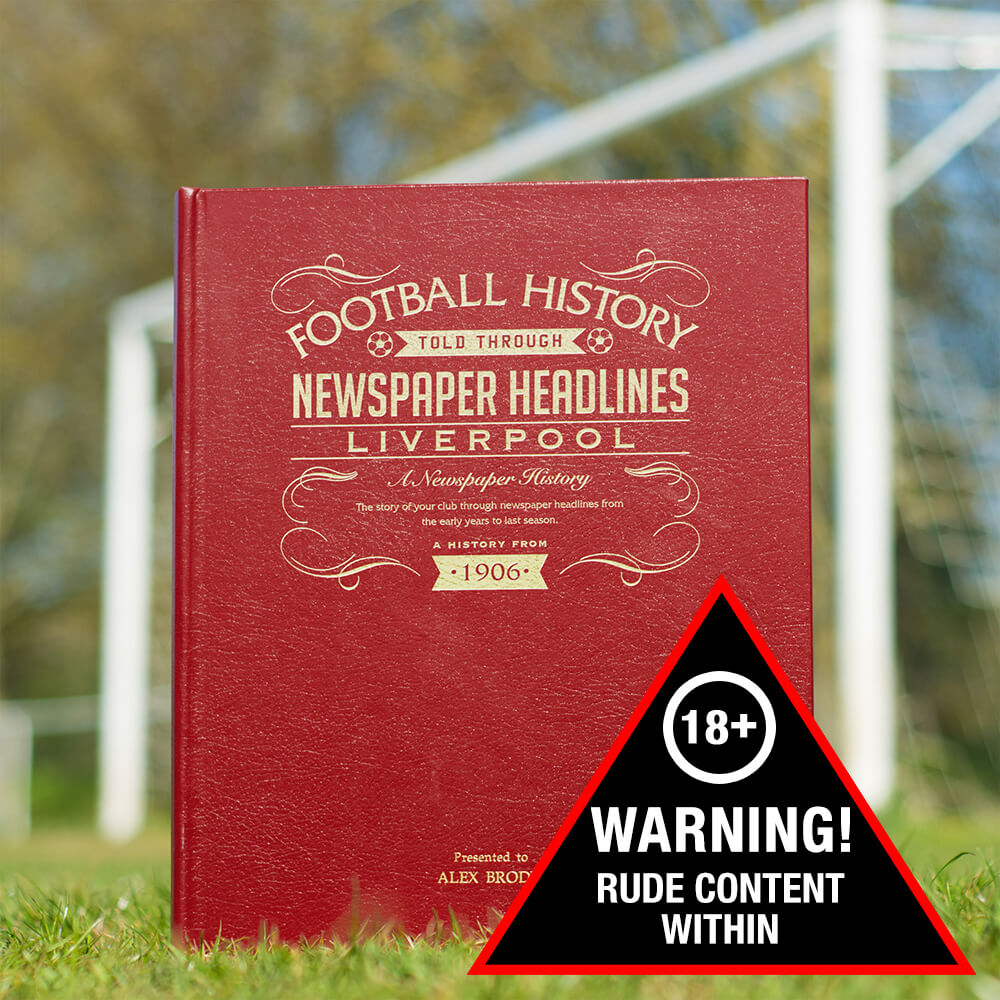 When it comes to buying must have gifts for him, you can open a can of worms in trying to find the perfect gift. You have to think about what he likes, what the current trends are, what type of personality he has. Even your relationship to him becomes one of the most important factors because as humans, we tend to buy gifts for the enjoyment of seeing their face light up, seeing them laugh or making them cry.
We've scoured our website to find must have gifts for him whatever he enjoys doing in life. From adventurer to gamer and drinker to sports fan, get inspired with our unique gifts for men. Now, we're not claiming to be the be all and end all of gifts, so you might not find exactly what you're looking for, but maybe you'll find a gift that is even better than your original plan.
Adventurer
Does he look for adventure in every aspect of his life? Whether he wants to travel the world or hang off the edge of a cliff to get his pulse racing, we have adventure activities, adrenaline experiences and personalised travel gifts to help make his life all the more thrilling.
Gamer
For the men who completely ignore everything and everyone around them when they're in that gaming zone, there are must have gifts for him to make his gaming experience all the better. We have official PlayStation merchandise, gaming bucket lists and more to explore, but our top three picks are right here:
Joker
Know someone who's a bit of a joker and sometimes takes things a bit too far? You're in the right place for finding them a gift. Our novelty and funny gifts for men can be on the offensive side, just like the joker in your life. Some must have gifts for him include sarcastic mugs, rude innuendos and classic jokes that blur the lines of being socially acceptable.
Foodie
Everyone has a male foodie in their life, a connoisseur (self-made most of the time) who stakes out all the good places to eat and loves to create foodie concoctions at home. Treat their stomach and their taste buds to a delicious food experience or present them with a handy, unique gift they can use to create mouth-watering meals in their own kitchen.
Drinker
Must have gifts for the drinking men in your life don't just stop at a crate or bottle of their favourite tipple. Explore your gifting options with present ideas like personalised glasses, beer experiences and unique accessories that will get the conversation started at any party.
DIYer
Whether it's your dad or husband who always fixes up everything in the house, or it's left to your brother to handle the DIY situations, there are quirky must have gifts for him on Find Me a Gift. From personalised gifts with a sentimental twist to hilarious novelty presents for men, there's plenty of unique options to explore.
Sports Fan
Sports fans come in all shapes and sizes, and so do our sports gifts for men. From personalised books filled with history that spans over a century to visiting the grounds of their home team and even some novelty sports gifts he'll use whilst laughing at, there's tonnes of choice.
Sentimental
Whether he's the love of your life, your superhero dad or your best mate, must have gifts for him include getting sentimental and telling him just how much he means to you. With our range of personalised gifts for him, we are certain you'll find the perfect gift with a sentimental twist. Make him shed a happy tear or make him laugh and provide a gift he will treasure forever.
By Faye Smith