If you struggle with gift wrapping, why not go back to basics and use our handy step-by-step guide to wrapping rectangular presents. If you're lucky enough to have an easy present to wrap, such as a book, our guide to wrapping presents will have you an expert in no time.
In this how to guide, we'll show you how to wrap neatly and creatively, leaving your friends and relatives impressed with your amazing presentation skills.
Go to Guide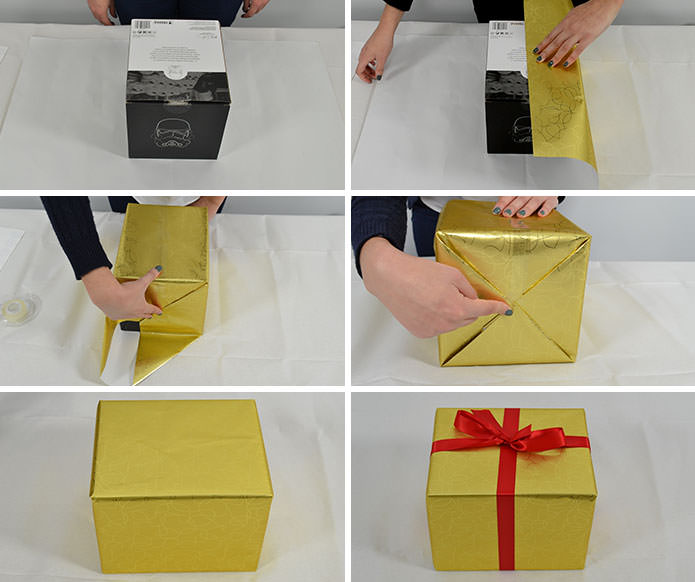 Of course, if you've an awkward-shaped gift and want a quick fix, why not simply pop your present into a festive box first, and then follow our tutorial. After all, beautiful gift wrap can more than make up for a lackluster present. Happy wrapping!
---
Equipment and Materials You'll Need...
Wrapping paper
Scissors
Sticky tape
Ribbon (optional)
---