If you've mastered the art of gift wrapping a regular rectangular present, it's time to take on more complex shapes. Our pouch-style method of wrapping smaller awkward-shaped presents not only looks super cute and neat, it also couldn't be much simpler.
Your loved ones will soon be in awe of your amazing way of wrapping up gifts, and it's all down to these six easy steps.
Go to Guide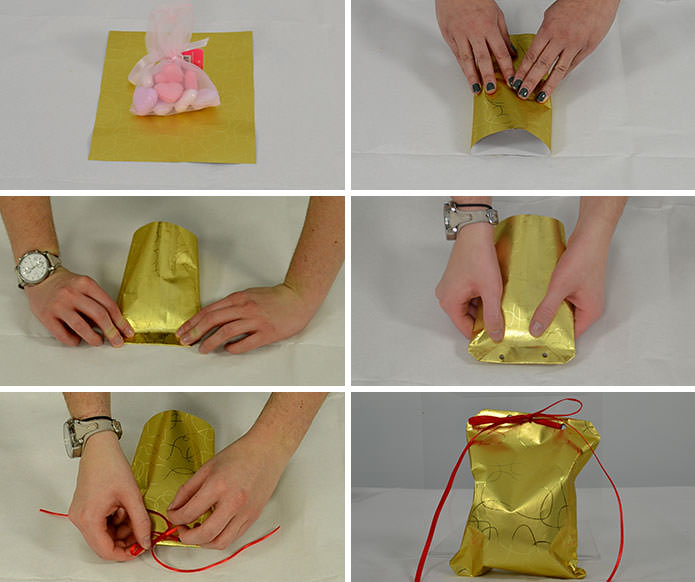 Although this tutorial does work best with smaller presents, it can easily be adapted for larger presents, or scaled down for items such as gift cards. Easy, festive, and versatile; what could be better?
---
Equipment and Materials You'll Need...
Wrapping paper
Scissors
Sticky tape
Hole punch
Thin ribbon
---