If you've bought a cute cuddly toy for your children this Christmas, you'll be faced with an age-old dilemma. Just how do you wrap up a stuffed animal without the finished product looking like a crumpled mess?
Luckily, at Find Me a Gift, we do believe we've cracked it this festive season. Our alternative approach to gift wrap involves tablecloth instead of traditional wrapping paper, for a reusable and foolproof tutorial.
Go to Guide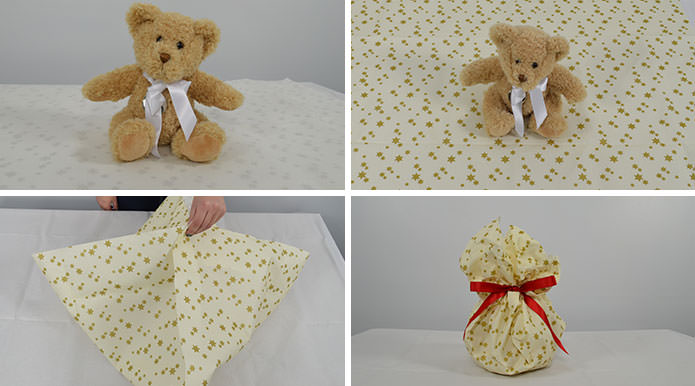 As a bonus, this step-by-step guide also includes no sticky tape, so for anyone who's ever struggled to stick their gift wrap down just right, this is the tutorial for you.
---
Equipment and Materials You'll Need...
Thin plastic tablecloth / light cotton tablecloth
Scissors
Elastic band
Ribbon
---