How to Knit Your Own Ruffle Scarf
13th January 2017

Whether you're fairly new to the world of knitting, or you're an old hand at the craft, a cosy scarf is a staple that all knitters should make at some point. We personally love the idea of snuggling up and staying warm in the winter with the help of something you've made yourself. Even better, it means you have free reign to choose your own colours and style, meaning that you can design something that's unique to your tastes.
This fabulous scarf design comes courtesy of our very own Jean from Purchasing. We particularly love this ruffle scarf design as it's the perfect blend of fashion and practicality. It's a beautifully stylish piece that will still keep you warm throughout the cold winter. What's even better is that this design is fairly simple to make at home yourself! Provided you've mastered the basic principles of knitting, you can easily create this gorgeous garment in just a few hours- making it the perfect weekend project for anyone feeling crafty. It's also an inexpensive yet thoughtful gift idea for a friend or family member, especially for a birthday or at Christmas.
Fancy making your own ruffle trim scarf? Read the instructions below to find out more…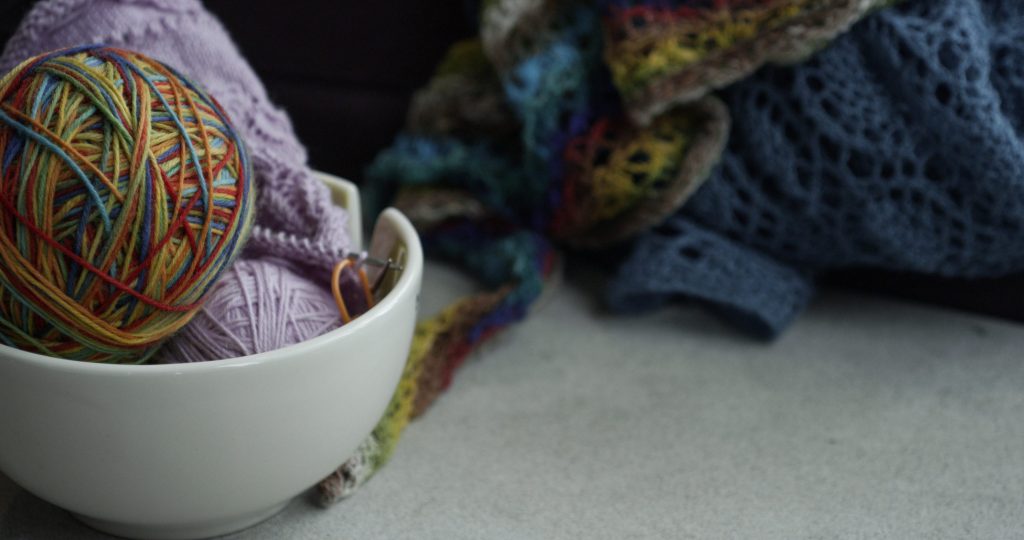 You Will Need
Knitting needles (we used 6mm knitting needles)
Wool (we used scarf and trim yarn, but feel free to use any material that has equally spaced holes throughout)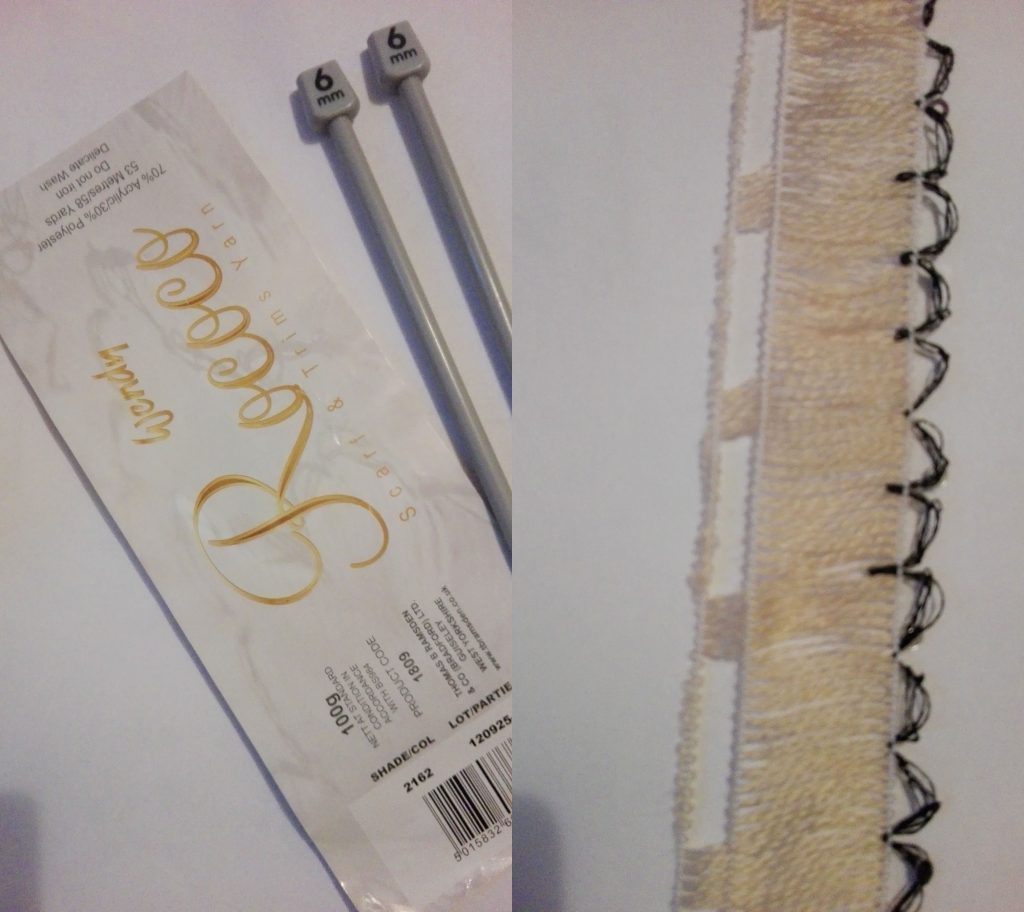 Before You Start
A basic knowledge of knitting is required in order to complete this tutorial. We strongly recommend that you are able to cast on, knit, and cast off beforehand.
The basic scarf pattern is as follows:
Cast on for 8 stitches
Knit every row until the scarf is at the desired length
Cast off
Read below for specific step-by-step instructions. Happy knitting everybody!
Our Method
Step 1
When casting on, create a slip knot with the entire width of yarn or material.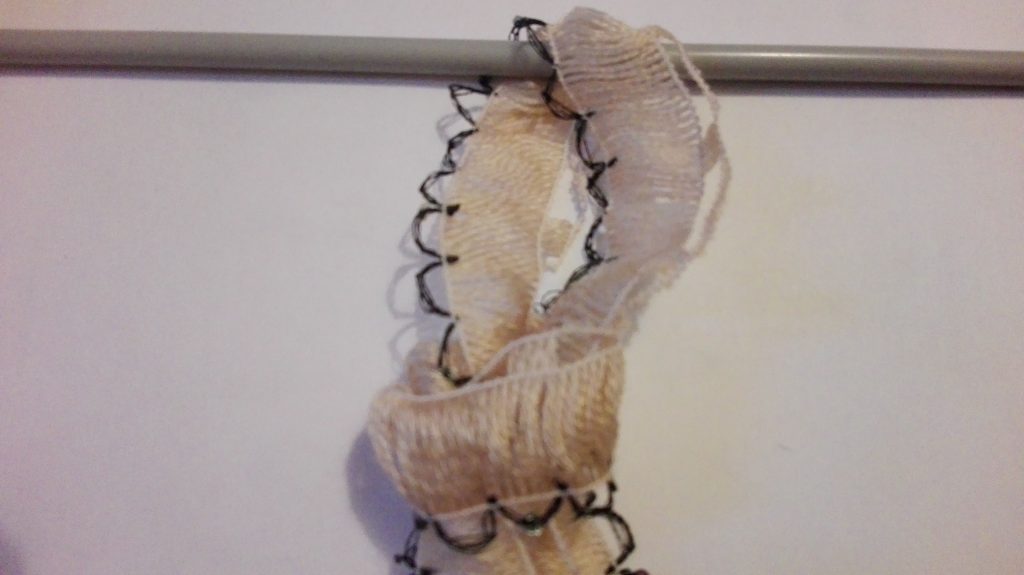 Step 2
Tighten the slip knot so it's not loose around the needle.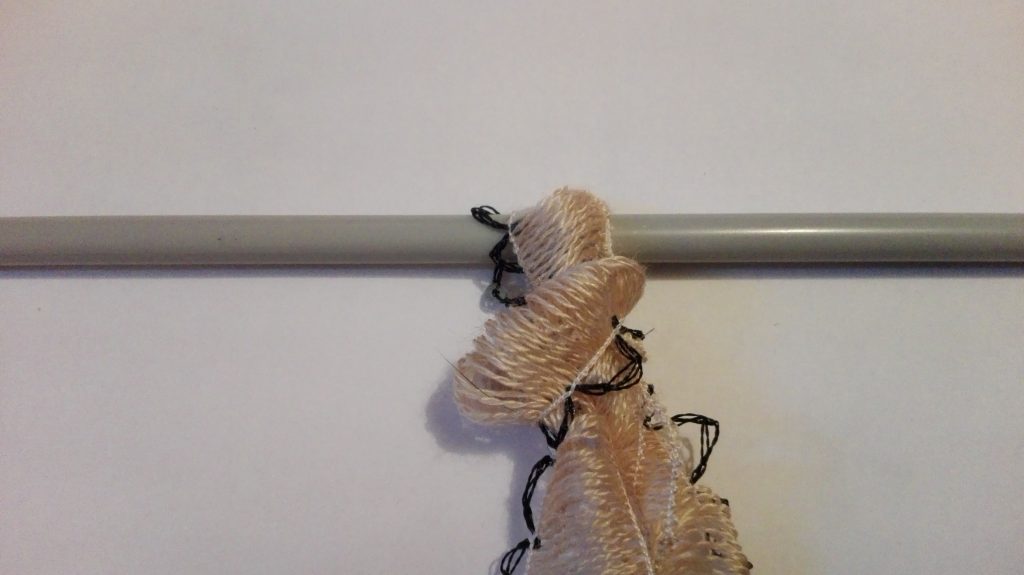 Step 3
Cast on all 8 stitches, using the entire width of your yarn or material.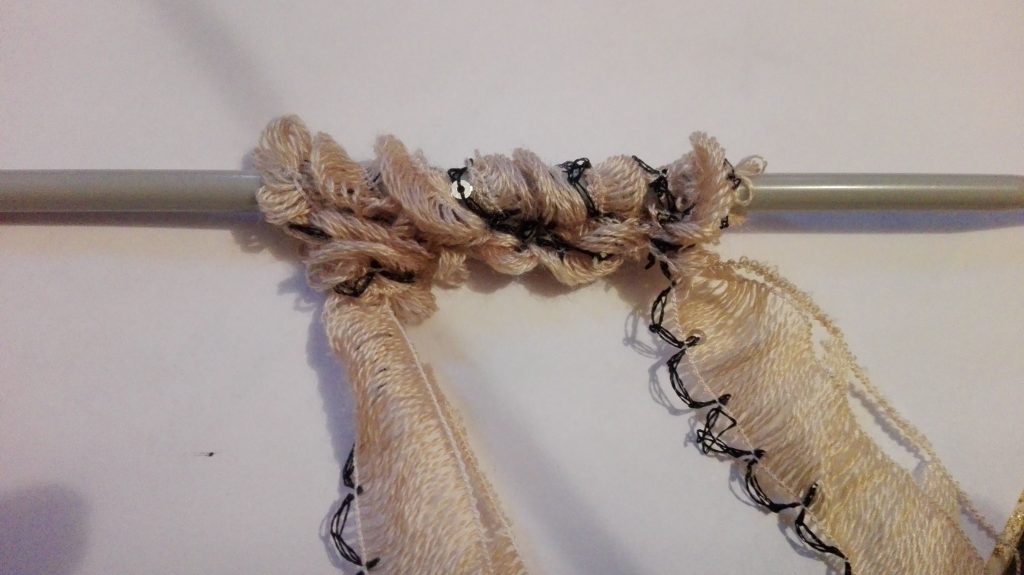 Step 4
Choose what regular intervals in the material you will select to knit the yarn.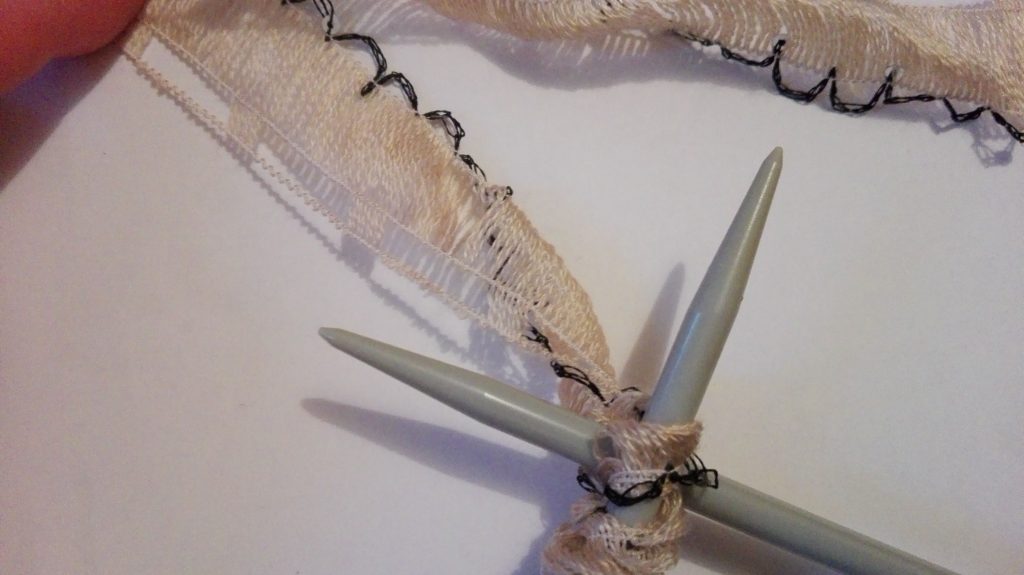 Step 5
At the chosen intervals, knit through the material. Don't use the entire width of the material to knit.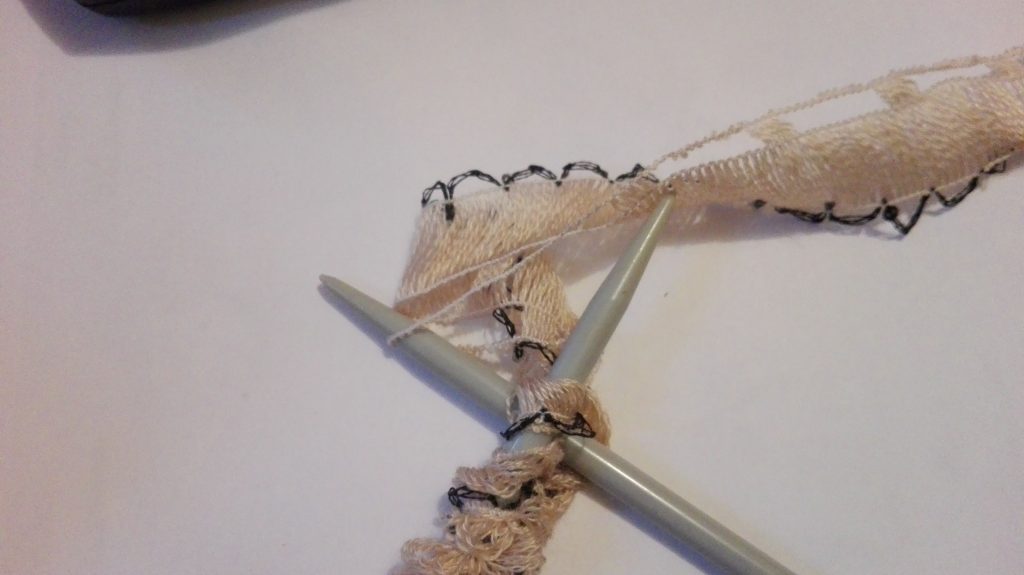 Step 6
The first row knitted should look something like the image below.
The holes have been knitted through, so the thread making the hole is on the knitting needle. The rest of the material hangs off the needle.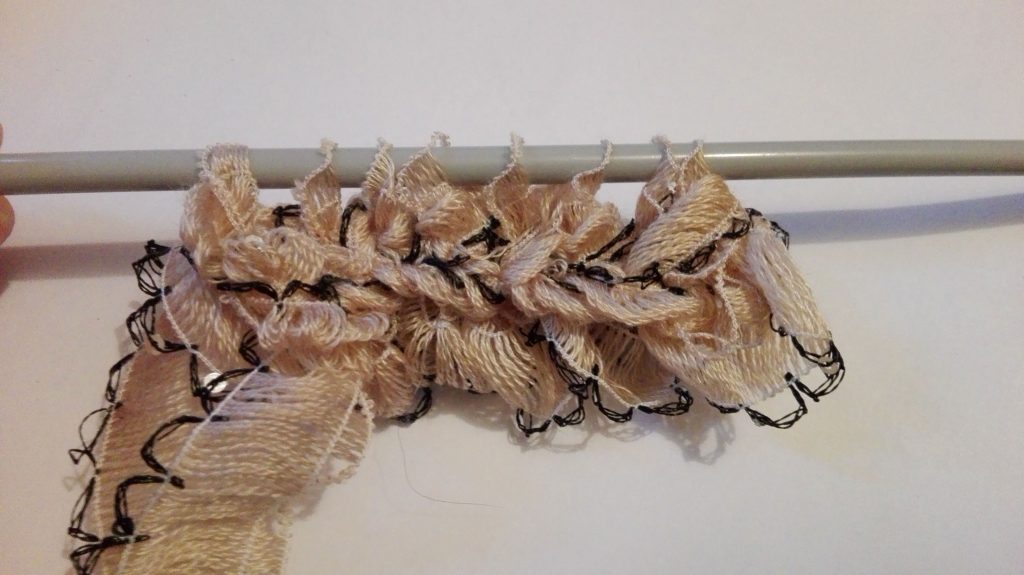 Step 7
Continue to knit your scarf to its desired length before casting off.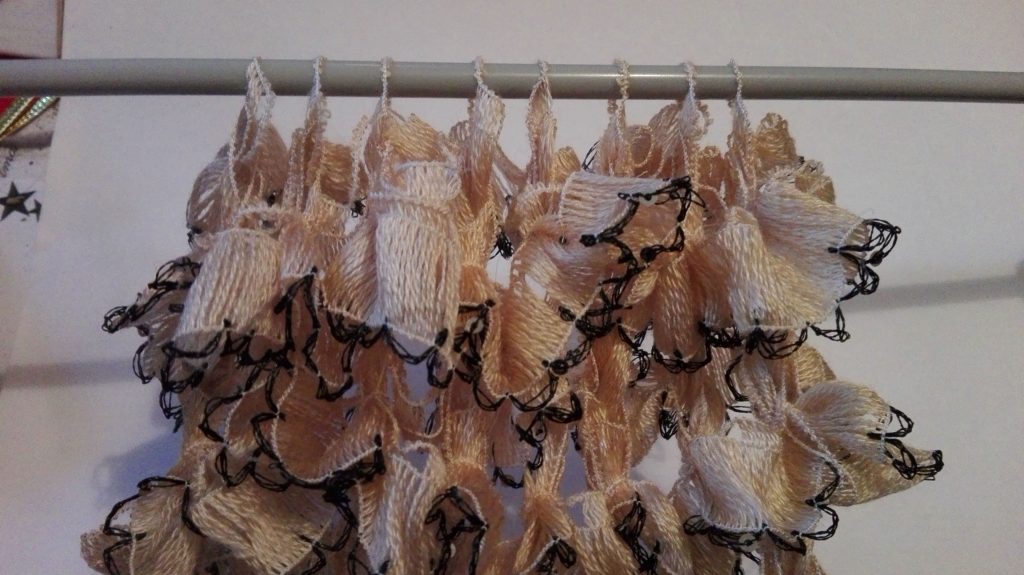 Step 8
Any yarn at the cast on and cast off edge should be weaved carefully into the pattern.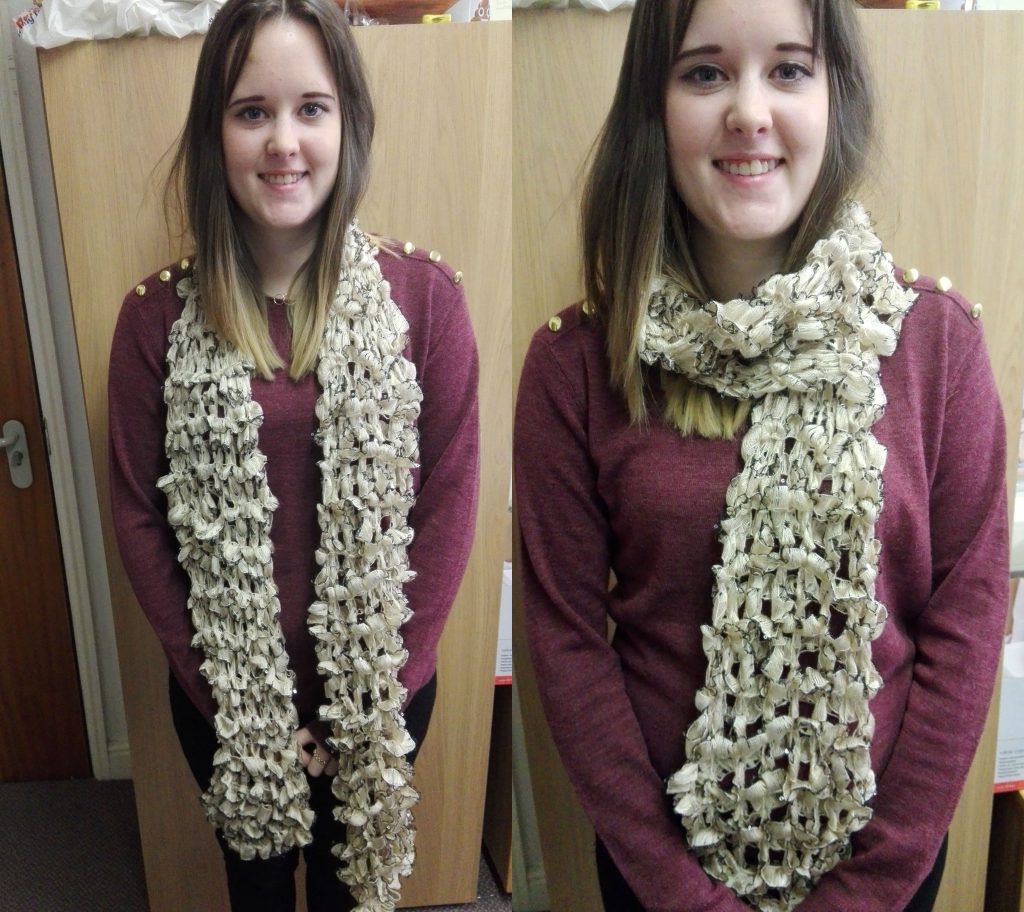 Making your very own fashionable knitted scarf has never been so easy! What do you think? Let us know in the comment section below!
By Will King