Happy Galentine's Day!
12th February 2018

For those of you who aren't aware of this brilliant day, Galentine's Day was introduced to the world in 2010 by Amy Poehler's character, Leslie Knope, from the hit US show Parks and Recreation!
What is Galentine's Day?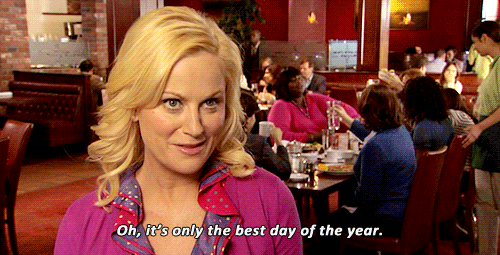 Galentine's Day is a day dedicated to celebrating the joys of female friendship! It's the perfect chance to get your best gals together and celebrate "lady love"; because after all, boys come and go, but friendships are forever!
When is Galentine's Day celebrated?
Galentine's Day is celebrated every year on February 13th, aka the day before Valentine's Day. This doesn't mean it's necessarily an anti-Valentine's Day holiday; it's not about criticising Valentine's Day or crying over exes, it's a day of the year all about appreciating females and friendships.
How to celebrate Galentine's Day?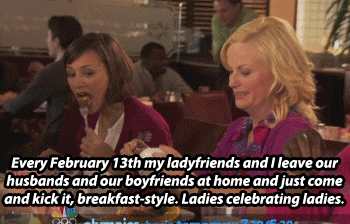 Leslie and co. celebrated Galentine's Day with a boozy, waffle filled brunch; a fabulous decision! But hey, if brunch isn't really your thing, then here are some other fun activities you can do with your #GirlSquad:
- Throw a sleepover party, get some snacks and watch a film! - Go for cocktails at your favourite bar - Check out what's on at your local cinema - Grab a coffee and catch up - Go for dinner at your favourite restaurant - Organise a fun activity - Plan a girly holiday
If you struggle at getting the entire squad together at the same time, just pop them a message instead and let them know what they mean to you and how special your friendship truly is.
Galentine's Day Gifts
As well as getting together to celebrate with gal pals, exchanging gifts on Galentine's Day is becoming increasingly popular; they can be as funny, quirky or personal as you like!
If you're in need of some Galentine's Day gift inspiration, look no further; we've got your back!
Polaroid Magnetic Frames
Spa Day with Treatment and Afternoon Tea for Two at The Waterfront Spa
Design Your Own Fragrance Gold Experience
Rose Gold Cocktail Shaker With Recipes
The Happiness Planner
Personalised 'Wine O'clock' Wine Glass & Bottle Butler
For more Galentine's gift inspiration, head on over to our site!
By Will King