Happy birthday Princess Charlotte! As the UK's most adorable royal turns the grand old age of three, we at Find Me a Gift started wondering: just what do you get a princess on her birthday? We've racked our brains and flicked through our long list of gifts in order to find our cutest girly gifts, suitable for little princesses of all ages! Wills and Kate, if you're reading this, it's not too late to pick up a last-minute present!
If your daughter, niece, sister or goddaughter has a birthday coming up, why not have a read through our princess-inspired gift guide for some much-needed inspiration? We're sure to have something she'll love. Forget princesses, these gifts are fit for a Queen!
For Babies & Younger Girls
Personalised Plush Piglet - £16.99
Personalised Carousel Money Box - £25.99
Baby Girl Shoes Oak Photo Keepsake Box - £39.99
Whether you're looking for a first birthday present for a little princess, or you're buying for a toddler, we think you can't go far wrong with one of these adorable keepsakes. Early birthdays can often be a great opportunity to give something sentimental and sweet that their parents will appreciate. Our oak special memory box is a beautiful way of storing everything from pictures, to certificates, to baby teeth! While our carousel piggy bank will sit pretty in her nursery, and will last throughout her childhood. However, if you do want to get your baby girl something that she can actually play with, she'll love our cuddly Piglet toy. It's just perfect for snuggling up in your pooh-jamas!
Jewellery & Keepsakes
Personalised Angel Bracelet - £29.00
Silver Cat Ring Holder - £5.99
Sterling Silver Engraved Heart Necklace - £34.99
No little princess should be without a dainty piece of jewellery. Whether they're turning six or sixteen, all girls will appreciate a sparkly charm around their neck or wrist. We particularly love this delicate engraved heart necklace, and your daughter or niece will feel very grown up wearing it. Alternatively, our personalised angel bracelet is a great keepsake for younger girls, as its soft dusky pink braid isn't too heavy or clunky. Finally, every princess needs a place to store all of her beautiful jewellery! Our cat ring holder offers an extremely stylish solution.
Arts & Crafts
Paint Your Own Bird Feeder - £14.99
Make a Beautiful Birdcage - £9.99
Chocolate Castle Decorating Kit - £14.99
Of course, if you're looking for a gift that'll keep them occupied for a few hours, we've got a fab range of boredom-busting arts and crafts! Any budding artist will love painting their own bird feeder, almost as much as birds will love flocking to it once it hangs proudly in your garden! Keeping in with this winged theme, why not transform your home into an aviary with this beautiful birdcage kit? It's a gorgeous paper-craft that will suit older children and teenagers. Finally, which princess can resist the lure of their very own homemade chocolate castle? Mmm, we're hungry just thinking about it!
Transform Their Room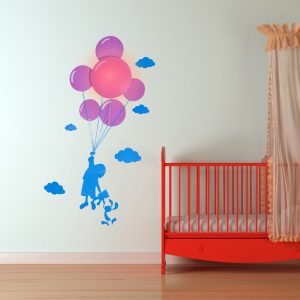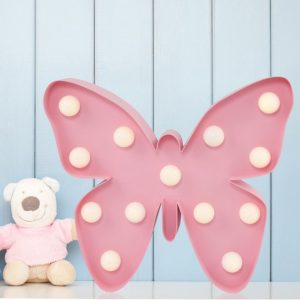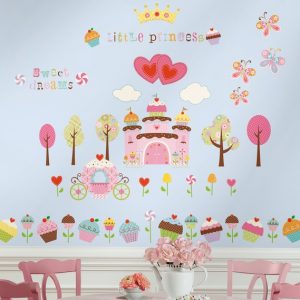 Balloon Wall Light and Sticker - £6.99
Butterfly Carnival Light - £49.99
Cupcake Castle Wall Stickers - £8.99
What good is being a princess if you don't have beautifully-decorated sleeping quarters? If you're stuck wondering what to treat her to, why not use her birthday as an opportunity to jazz up her bedroom and turn it into a palace? These lights can easily double as night lights for those girls that are still a little afraid of the dark, while the wall stickers will make her room unique. These solutions are quick, easy, and will really make her feel like royalty. Did someone say V.I.P?
For Older Girls & Teenagers
Personalised Unicorn Mug - £9.99
Personalised Rose Gold Heart Trinket Box - £19.99
Leather Goals Journal - £32.49
Of course, being a princess isn't something you just grow out of, you can still enjoy the royal treatment at any age! With this in mind, we've got some fabulously girly gifts guaranteed to make tween and teenage girls feel regal. Our personalised unicorn mug can make even mundane tea-drinking feel glamorous, while our pink leather journal is a beautiful present idea for any girl that enjoys keeping a diary. Finally, where does a princess store her most prized possessions? Why in her very own personalised trinket box of course!
Happy 3rd birthday, Princess Charlotte!