Father's Day Gifts for Sporty Dads
1st June 2021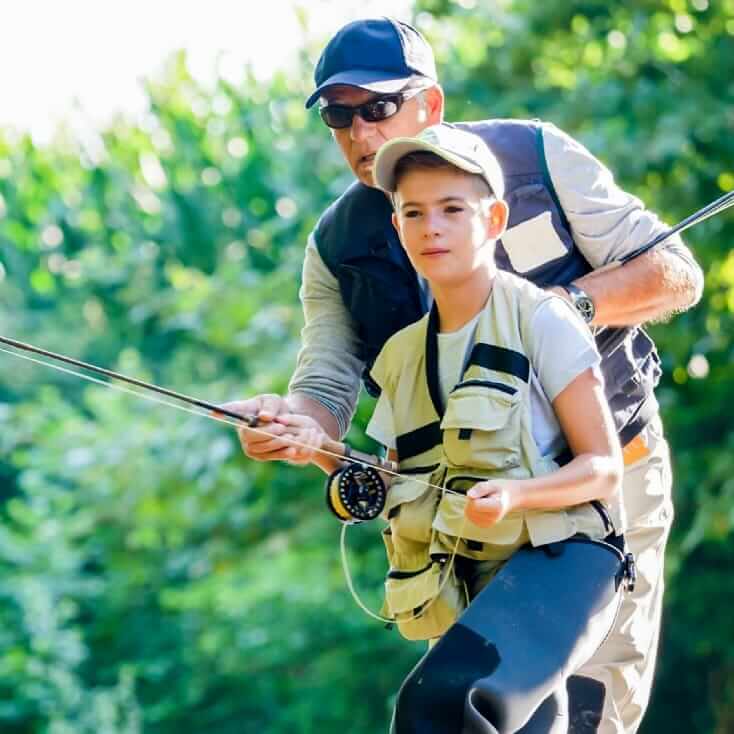 Finding Father's Day gifts might be sending you into a panic right about now. There are only a few weeks to go before celebrating dad's special day and you're in need of a present he's going to love. If you're dad's the sporty kind, you've stumbled across a helping hand. We have a unique collection of Father's Day sports gifts for dad he will enjoy all year round. Whether he's football crazy and follows his home team wherever they go, enjoys a quiet weekend away from the family with a rod in his hand or feels tee-riffic whenever he's on the golf course, there's a sporty present for dad here. So, settle down with a hot brew and explore these Father's Day gift ideas.
Football Mad Dads
Father's Day football gifts come in all shapes and sizes. Find Me a Gift don't have the latest team shirt or season tickets for dad's favourite club. What we do have are unique footie presents like stadium tour passes, personalised cushions and history books with a sentimental touch.
Tee-riffic Father's Day Sports Gifts
Grab a hole-in-one gift for the golfing dad in your life. If he enjoys spending more time on the green than at home, one of our golf presents for dad is sure to be a winner. From personalised golf balls and sets to a beginner's golf lesson for the newbie golf dad, there's plenty of choice.
Fishing Father's Day Gifts
Get the catch of the day with a fishing Father's Day gift dad will love. From fishing experiences to fishing essentials and fun fishy novelty gifts the rest of the family will roll their eyes at, you can make his day with a quick and easy click right now!
Sporty Mug Gifts
It's hard work cheering on his favourite team, getting up early to get the best water spots and following balls around a field all day. What dad needs is a sporty mug gift to get his caffeine fix morning, noon and night. We don't have all the Father's Day sports cups in the world, but our collection is sure to win over some smiles.
By Faye Smith