Dress Up Like Dad For Charity
13th June 2017

Missing People is a charity that acts as a lifeline to families of people who go missing. They help in the search for lost loved ones and their ultimate aim is to reunite families.
An independent charity, funded entirely through donations, Missing People struck a chord with many recently after they appeared on Britain's Got Talent. In their first audition, members of the choir (many of them grieving missing loved ones) performing a terribly moving song entitled, 'I miss you'.
Penned by Peter Boxell, a 70 year old man who has been devastated by the disappearance of his 15 year old son Lee Boxell in 1988, the song is simple yet heartfelt. Boxell set up the choir in 2014 and says he feels that he is speaking directly to his son, with lyrics such as 'In my dreams I see your face, walk with you, hold you safe' and 'I never thought I'd be without you. I always thought you'd be here safe with me'.
The song ends on a hopeful note with 'Maybe tomorrow I'll wake up to find you' - and that's exactly what the charity aims to achieve. Here at Find Me a Gift we see the importance of family every day in the way that they reach out to one another with gifts, and we want to do our best to ensure that every family gets the opportunity to celebrate with their loved ones. That's why we're raising money for MissingPeople.org to help fund their emergency helpline and continue their work to support families that are left behind.
To raise money we have been dressing up as our dads for the day and we have also held a bake sale where we sold all kinds of yummy cakes and treats to everyone in our office: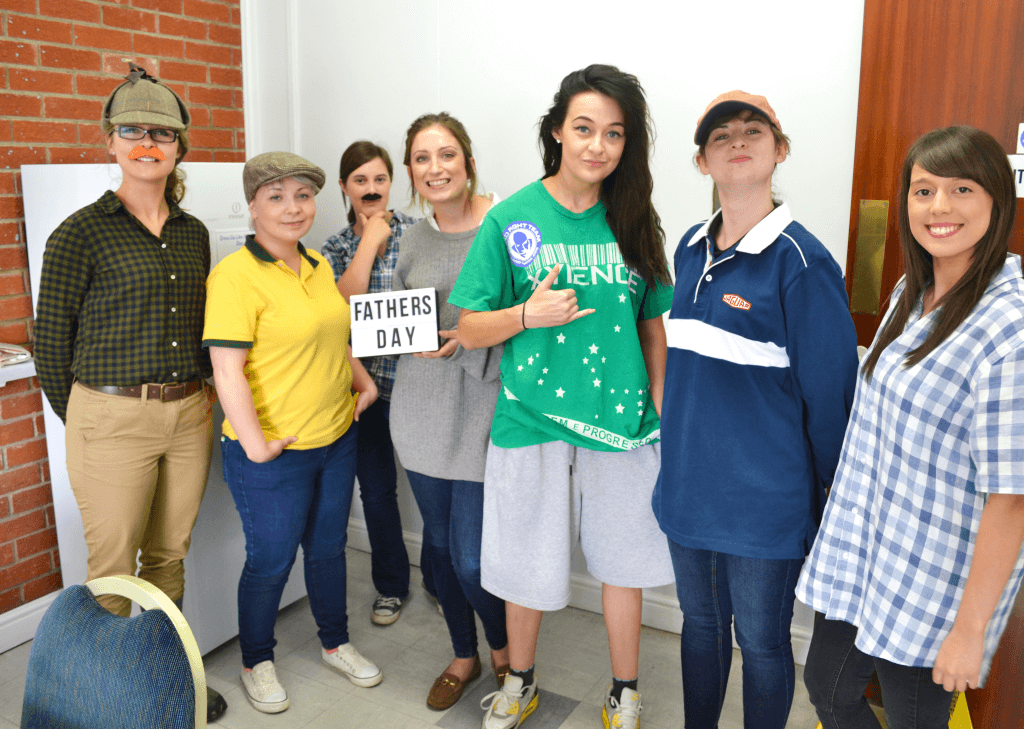 We hope that the money raised will go a little way towards helping the charity do their vital work reuniting families!
By Will King