Mastering the Martini on Martini Day: From Leo to Beyoncé
19th June 2017

Martini is the go-to drink of movie stars, artists, models and on-screen spies. There's just a certain je ne sais quoi you get from holding a Martini in your hand that can't be achieved with any other drink. It's the same reason that James Bond won't ever be caught strawpedoing a bottle of WKD or sipping from a can of cheap cider.
Martini has class and elegance and that's why the crème-de-la-crème of society will always be drawn to it. It has to be said that some people pull off the Martini better than others. To show this we've assessed the Martini holding skills of the World's most famous: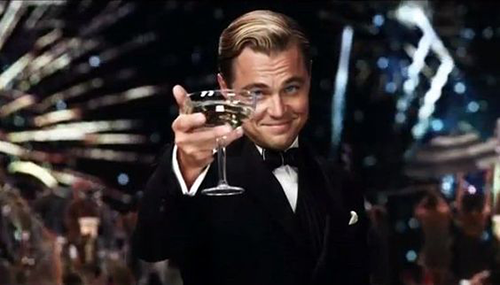 Leonardo Di Caprio shows the world how you should be with a Martini. The glass fits his hand with such ease and his face oozes confidence, class and style. I mean, if you're going to drink a Martini you may as well be wearing a tuxedo and have fireworks going off behind you.
Martini Mastery: 10/10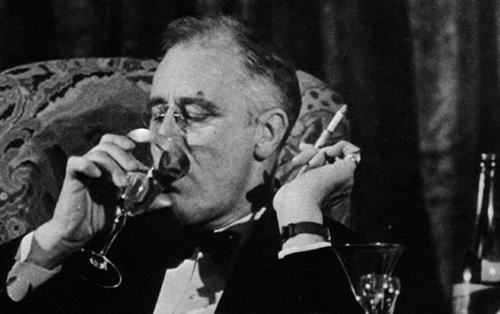 Being the President of America is a stressful job at the best of times so that probably explains why Franklin D Roosevelt is wasting no time guzzling down his Martini. What he lacks in sophistication he makes up for with his clear passion for the drink.
Martini Mastery: 6/10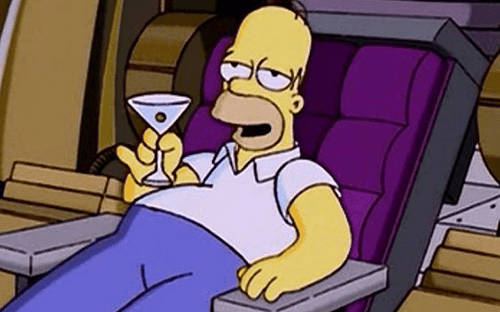 It's odd seeing Homer without a can of Duff beer in his hand, but he's politely ditched it for National Martini Day. Surprisingly, he holds his glass extremely well and aficionados among you will have noticed the outstretched pinky finger - he definitely gets bonus points for that.
Martini Mastery: 7/10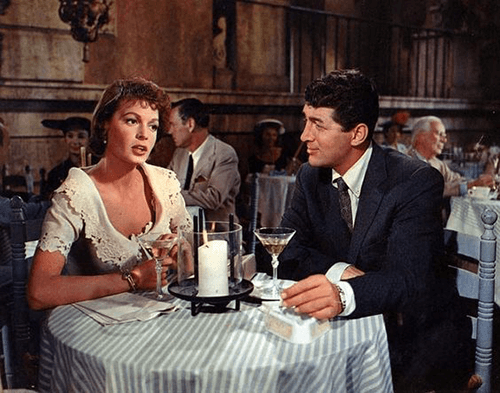 Dean Martin was as cool as they come so of course Martini was his drink of choice. His sharp outfit here complements the drink and his attention fixed on Eva Bartok shows what a true gentleman he was. What a man. What a voice. What a gent.
Martini Mastery: 6.5/10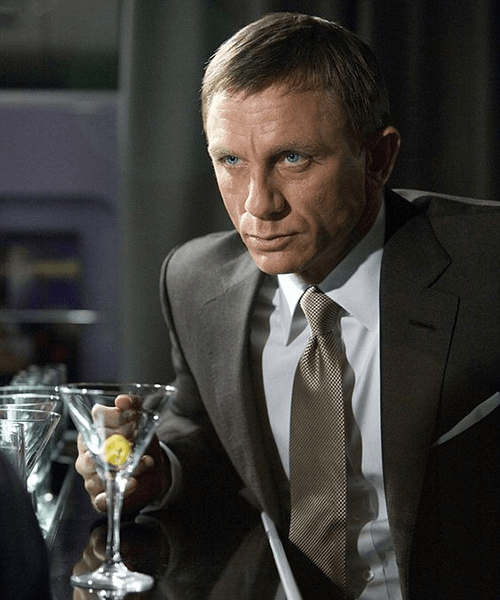 James Bond is probably the most famous Martini drinker on the planet. He's suave, sophisticated and sexy - just like the drink itself. Unfortunately, Daniel Craig isn't as suave as Bonds gone by. He's a little rough around the edges and doesn't do the act of drinking a Martini justice (in our controversial opinion).
Martini Mastery: 4/10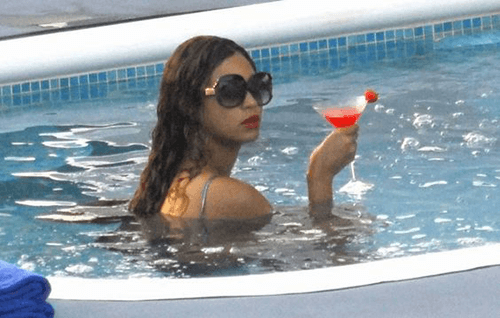 Queen of pop Beyoncé is caught here chilling in an outdoor pool. This isn't for a photo shoot, this is the real Beyoncé having some down time and relaxing with a strawberry Martini. Shades, pool, sun and a Martini… she's oozing class without even trying.
Martini Mastery: 8/10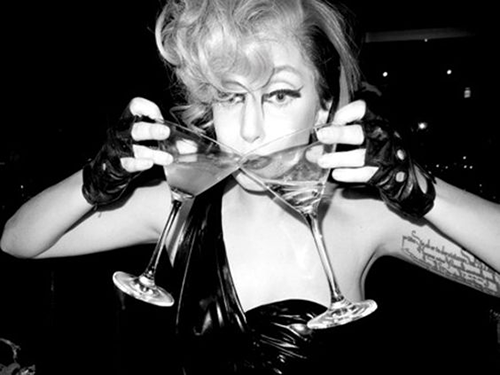 Gaga is living Martini Day to the full. She knows she'll never be a ball gown wearing, pinky finger-extending celeb who sips politely on a Martini while a piano tinkers in the background… with a glass in each hand and an open mouth she's playing by her own rules and for that we salute her!
Martini Mastery: 9/10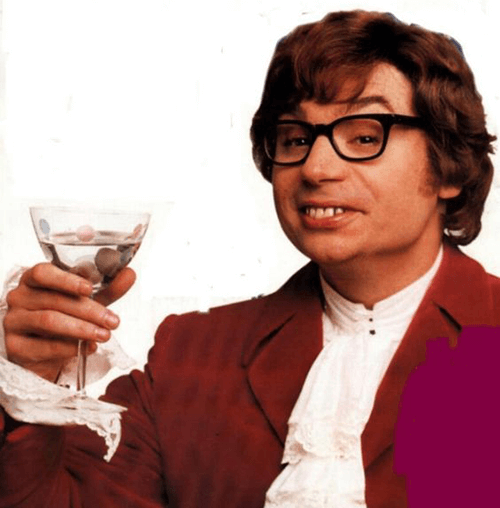 Austin Powers has the sheer cheek and confidence to pull any drink off, especially the Martini. He's a man who acts like James Bond and dresses like Laurence Llewelyn Bowen. The Martini glass fits his hand like a glove and he makes it work, baby, yeah!
Martini Mastery: 8/10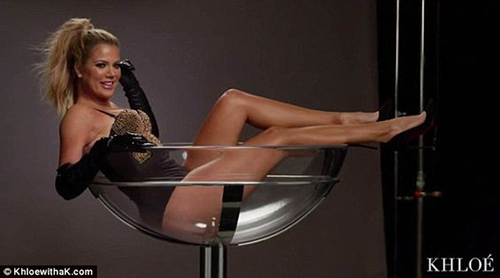 Oh Khloe Kardashian. You're doing it all wrong.
Martini Mastery: 0/10
Image Sources:
http://i.dailymail.co.uk/i/pix/2015/12/15/21/2F676B8B00000578-3361601-image-a-3_1450214938199.jpg - Khloe Kardashian
http://cimg.likes.com/img/dabe0b91cf4aeebd4f8e6635fb98a2cc - Lady Gaga martini
http://i.dailymail.co.uk/i/pix/2014/12/16/2416441D00000578-2875745-image-m-3_1418721446954.jpg - Daniel Craig
http://static3.businessinsider.com/image/50d32730eab8ea703700000b-623-356/jay-gatsby-leonardo-dicaprio.jpg - Dicaprio martini
http://www.paginadepolitica.ro/wp-content/uploads/2015/12/FDR.jpg - Roosevelt
http://i.telegraph.co.uk/multimedia/archive/03346/homer_3346986b.jpg - Homer Simpson
https://s-media-cache-ak0.pinimg.com/736x/cc/7e/97/cc7e9784087d3ee4a1415fdf3161326a.jpg - Dean Martin
http://doseng.org/uploads/posts/2007-11/1196418547_27.jpg - Beyoncé
By Will King