International Women's Day 2017
8th March 2017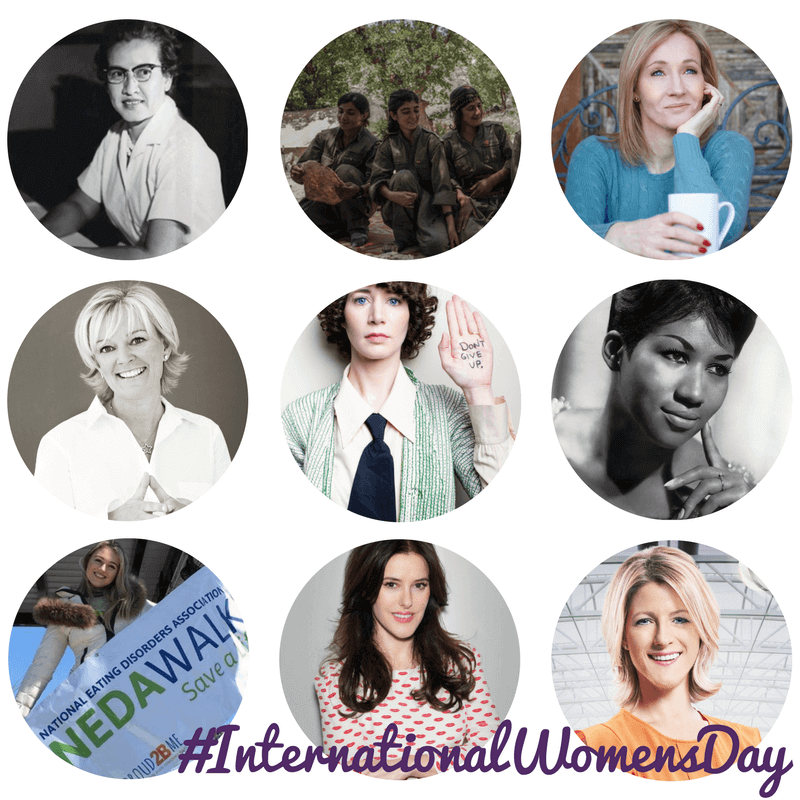 International Women's Day celebrates the social, economic, cultural and political achievement of women worldwide.
The International Women's Day website claims that progress has slowed in many places around the world, so global action is needed to accelerate gender parity.
In 2016 leaders across the world pledged to act as 'champions of gender parity', with groups and individuals also pledging their support. However, what have they achieved? As far as I can see, gender equality has only become further off balance. We certainly should not trust world leaders to champion this movement, but should we even trust each other as individuals on this planet? I hope we can, but we now have a man who publicly bragged about grabbing a woman "by the pussy" as President of the United States, and I won't name names but there are so many other figures of authority who do not follow what they preach. It's 2017 and we still need to talk about sexism, there's even been a term assigned for this fact, 'retro-sexism'.
When visiting London recently, I witnessed 3 sexist acts within 24 hours; a young girl being called a S*UT on the tube, a man touching my behind at the awards event I attended (and then smirked at me), then finally a taxi driver joking about kidnapping women down dark roads?!
It's even smothered across Hollywood. The precious Oscars that have finally acted on accusations of being racist, are still supporting male actors who have done and been accused of hideous things to women. Mel Gibson was caught on camera threatening his ex-girlfriend, and this year's Best Actor, Casey Affleck is well known for sexist accusations. By endlessly forgiving and rewarding abusive men, we tell women that the abuse they suffer is less important than some guy's right to get his point of view across. Read more here from Elle Magazine (we think Meryl needs to address this issue next)!
There are ways we can get past "retro-sexism"; we need to stand together as women and men, support one another and view each other as equals. Men are not the enemy, the way the world works currently, is the enemy. We need to stand against the individuals who belittle women and rise stronger. One way that Find Me A Gift are coming together this International Women's Day is by sharing with you the women who empower and inspire us. It made us feel proud to do this, so we hope that you can take something away from reading about these sensational women too.
Aretha Franklin, chosen by Counter of Money, Damon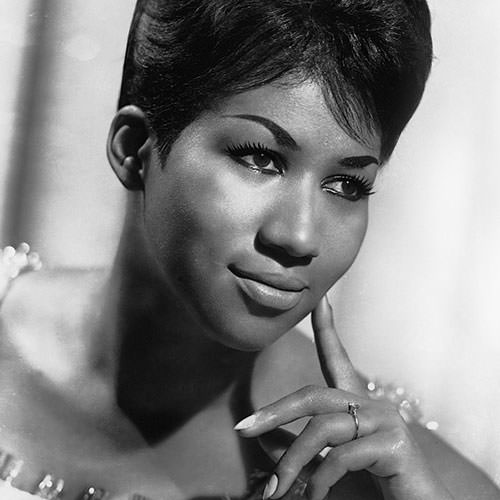 One woman I have a lot of R-E-S-P-E-C-T for is the Queen of Soul Aretha Franklin. In her prime she had a vocal range that no one (man or woman) could match, from her powerful roar in recordings like "Don't Play That Song (You Lied)" to the soft ballads of "Until You Come Back to Me (That's What I'm Gonna Do)". For me, she is one of a very small number of singers who can make a cover version sound better than the original - as she did with all 3 of the aforementioned songs: Bridge Over Troubled Water, Spanish Harlem and Chain of Fools (to name a handful). Her career includes 112 singles and spanned the 60's, 70's, and 80's - and she appeared in the cult classic Blues Brothers film. She was (deservedly) the first woman to be inducted into the Rock and Roll Hall of Fame.
Twitter - @ArethaFranklin
Instagram - @ArethaSings
Joanne Rowling (J.K. Rowling), chosen by Rhyming Copy Genius, Eleanor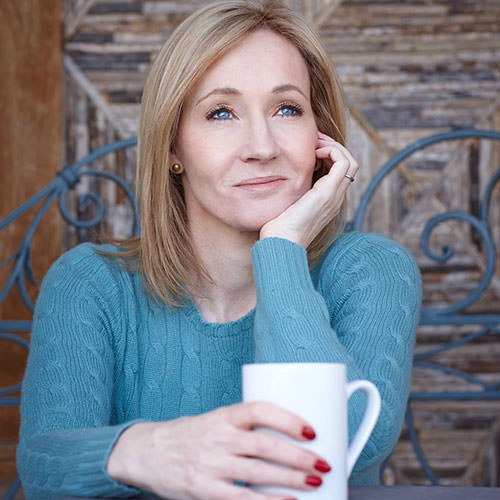 I've chosen J.K.Rowling for quite a few reasons.
Firstly, because she is a real example of how strong women can turn their lives around. At one point, she was jobless, a single parent and living in poverty. She's talked about how she felt like a total failure at life, and the desperation of those times, when she was living on state benefits and struggling to have enough money to feed her child and buy nappies. She would take the baby out for a walk and then write all day in a café, writing what would turn out after seven years to be the first book in the Harry Potter series, a franchise now worth $25 billion. It's a real-life rags-to-riches story. Even after she'd written the book, she persisted through twelve rejections of her manuscript, and after it was accepted she was still told she'd never make any real money from it!
Secondly, now that she is a multi-millionaire and quite possibly a billionaire, she still seems to be very grounded (closely guarding the secret of her wealth is one sign of this) and she doesn't court the press, making it clear that she dislikes certain tabloid publications. She has time for her fans and uses her money to support many good causes, particularly those that link with her life story, such as charities that support children, single parents or people with multiple sclerosis (the disease she lost her mum to). On top of that, she is outspokenly vocal about the things she believes in in life and politics and isn't afraid to stand up for what she feels to be right.
Finally, her books not only gave us strong female characters like Hermione - the girl who knocked spots off all the boys academically and showed girls that working hard at school was important and nothing to be ashamed of - but they also gave children everywhere strong moral messages. In the end, friendship and love turned out to be far more powerful than any magic, and I LOVE that message.
Twitter - @Jk_rowling
Jo Malone MBE, chosen by PR Pundit, Rhian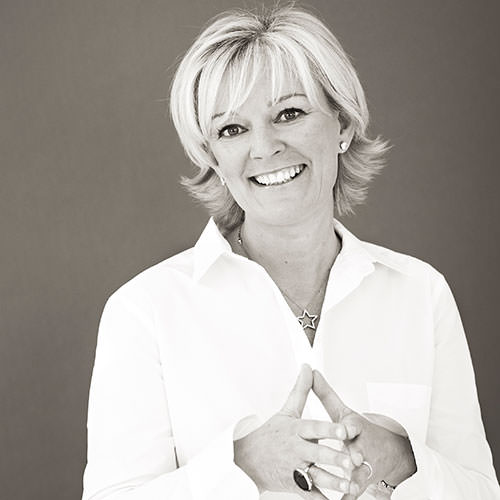 Jo Malone is a brand that I have adored for some time. I love their shops, their packaging, and most of all their heavenly fragrances; buying them for everyone whether I think they'd like them or not! It wasn't until about a year ago that I learnt the true story behind Jo Malone and the talented, strong, and courageous woman behind the brand, Jo Malone herself.
Having now learnt a lot more about Jo, I really admire her strength. She did not let pride take over, always focussing on what was best for her company; selling it to Estee Lauder, although she remained at the helm steering the company to achieve great things. She conquered breast cancer bravely, it left her with a reduced sense of smell, which being branded as the 'English Scent Maverick' must have been so hard to deal with. She overcame more tough times after fully handing Jo Malone London over to Estee Lauder, she fought off what almost sounded like depression. But Jo came back super strong and having regained her sense of smell now has a new successful fragrance brand called 'Jo Loves'. A woman who has beaten so many obstacles, mainly challenges against herself, to let go of things rather than have too much pride, to be brave and power on through, and to remain focused on what she loves and what makes her happy. Being that strong in your own mind, that empowers me.
Jacqui Oatley MBE, chosen by Creative Copy Curator, Sarah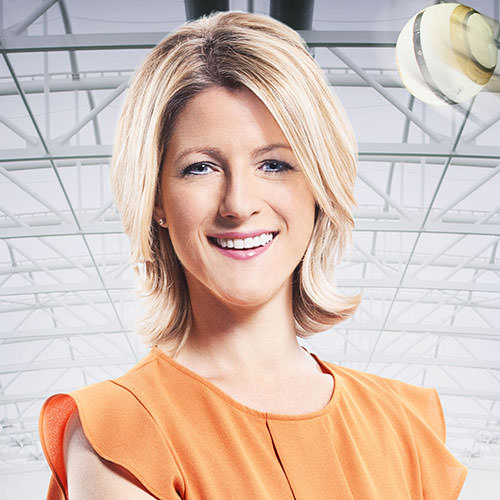 Jacqui is a regular sports presenter on both the BBC and ITV and is the Director and Board Member of 'Women In Football' (she is also a FA qualified football coach).
In 2007 Jacqui broke ground by becoming the first female commentator on the BBC's Match of the Day. Since then she has gone on to cover live Premier League matches, World Cups, The Euros (men's and women's), Women's FA Cup Finals and the Olympics, she also fronted the Women's Football Show on the BBC. If that isn't enough she's the UK's first female darts presenter and presents ITV's PDC darts coverage!
Jacqui was awarded an MBE in the 2016 New Year's honours list for services to broadcasting and diversity in sport. The award was recognition of her work to increase the participation of women working in football as well as women's football itself.
The battle for equality in sport continues and Jacqui is a great advocate and role model, and one who isn't easily deterred either…..
Excerpt from the Guardian - 'Like many women in the public eye, especially in a male-dominated profession, Oatley receives a considerable amount of online abuse. "When they tell me to get back in the kitchen, I tell them to get back to 1936" she says. When she was in France covering the European championships, she hit back at a Twitter user who suggested she should be "at home cooking tea rather than presenting football" by saying she was a "bit busy doing my dream job".'
I have great admiration for Jacqui for following her dream. Her passion for her work is unrelenting (so too her knowledge!) and she is an inspiration for young girls and women everywhere.
Twitter - @JacquiOatley
Lisa Eldridge, chosen by Content and SEO Whizz, Faye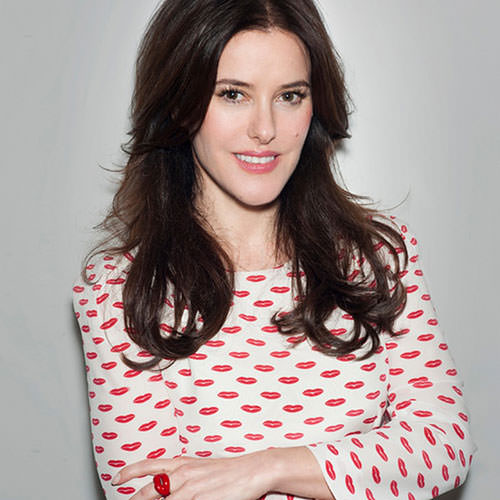 I've picked Lisa Eldridge as my inspirational woman due to her strong work ethic and down-to-earth nature. For anyone who hasn't heard of her, Lisa is one of the UK's most famous make-up artists, she has previously worked as the Creative Director for Boots No. 7 (from 2003-2013), and is currently the Global Creative Director at Lancôme. She juggles being a hands-on Mum of two kids, with working on key digital and advertising campaigns, and creating regular online tutorials to an audience of 1.6 million viewers! She balances her expert knowledge with a truly approachable easy-to understand style, and makes her expert artistry available to all.
She particularly inspires me as so often we're told that women 'can't have it all'. We're asked to choose between children or our career, whereas Lisa is a brilliant example of someone that has worked hard to become an expert in her field whilst being a mother. I also love how genuine and humble she comes across in interviews, it's so refreshing to hear in someone as successful as she is!
In a recent interview, she advised all women to work hard, never settle and make their own rules.
Twitter - @Lisa_Eldridge
Instagram - @LisaEldridgeMakeUp
Iskra Lawrence, chosen by Gift Shopper Pro, Lily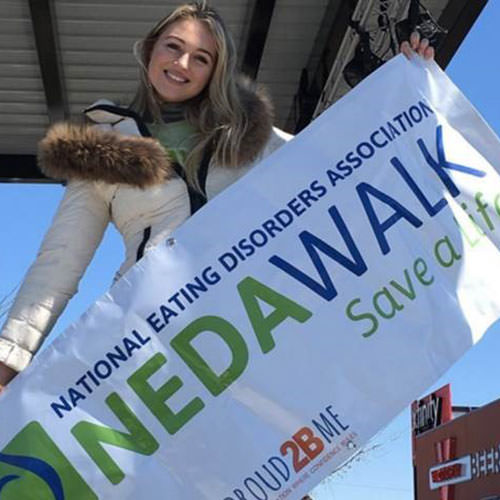 Iskra Lawrence is one of the many women I admire. She's a model for Aerie, an American lingerie/swimwear brand known for using un-retouched models in their ad campaigns, which is something that Iskra is very keen to promote. She's an ambassador for body positivity, and regularly posts on her Instagram to share her body-positive views. She's also a brand ambassador for NEDA (National Eating Disorders Association) in the US, and has actively taken part in their fundraising campaigns. As well as that, she's recently toured US universities to talk to students about the importance of body positivity.
Iskra comes across as a genuinely lovely person, and the fact that she uses her platform to encourage women of all shapes and sizes is inspirational, especially since there are plenty of people who try to bring her down with hateful comments!
Twitter - @iskra
Instagram - @iskra
The Female Guerrilla Fighters, chosen by Importing Giant Adam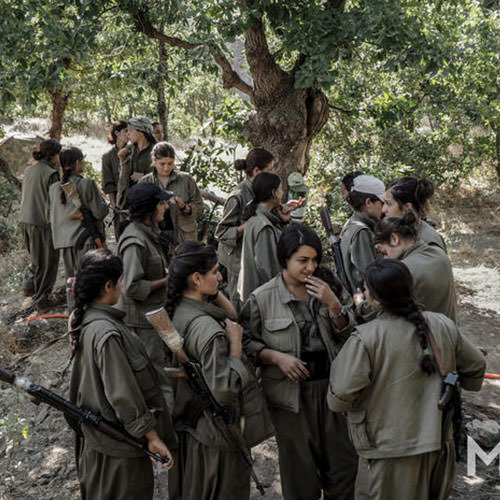 I haven't chosen just one woman, but a whole courageous group of women. The all-female guerrilla fighters are based near Sinjar mountain in North-west Iraq and have been battling against ISIS-control for years.
They consist of Yazidi and Kurdish women from Turkey and Syria, who have left all their friends and family, to fight for freedom.
So, for the sacrifices they make and the bravery they possess to fight off ideologies, who brilliantly display being labelled as an "inferior" gender does not mean being the weaker one, I have chosen to celebrate the strength of the Guerrilla women.
Katherine Johnson, chosen by Shopping Extraordinaire Natalie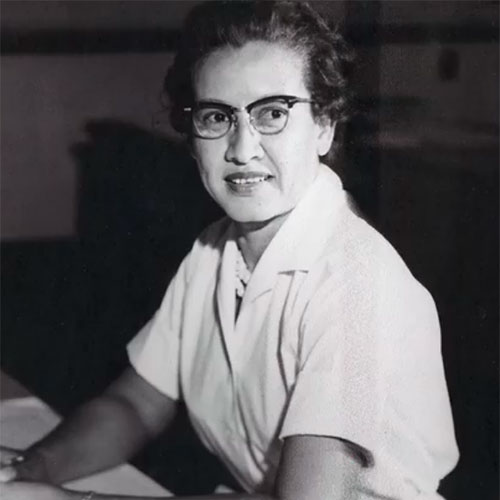 My inspirational woman, Katherine Johnson, is a mathematician and physicist who served a vital role in the early US's aeronautics and space programs. Her work for NASA is celebrated in the recently released film 'Hidden Figures'; a film that depicts the extraordinary accomplishments of three African-American women (Dorothy Vaughan, Mary Jackson and Katherine Johnson) as they rise through the ranks of NASA. Faced with the challenge of inequality, these three women broke down barriers across gender, race and profession. Johnson's intelligence, perseverance and hard work is to be admired; known as a 'human computer' she calculated the trajectory for the flight of Alan Shepard (first American in Space), and her calculations ensured that John Glenn's 1962 launch-to-orbit mission was a success.
Miranda July, chosen by Marvellous Pun-ator Cherish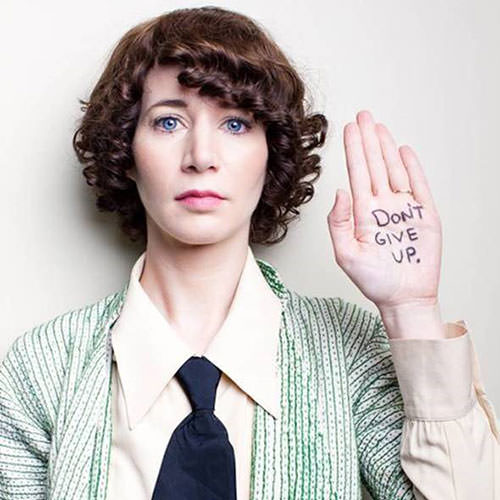 One of the women I've admired for the longest time is Miranda July. She does everything; artist, author, musician, actor, mother, app creator, screenwriter, director… She's a creative force, who projects her unique voice into every medium she works with, while continuously striving to empower other women and encourage them to succeed in male-dominated industries.
From founding "Joanie 4 Jackie" back in the 90s, a sort of chain-letter of VHS tapes of independent movies written and directed by women, intended to give women directors an audience and a community to share their work with. Through to directing award winning feature length Indie films of her own today, and producing a movie with Amber Sealie last year that boasted an 87% female cast and crew in the face of Hollywood's notorious gender imbalance; she's been challenging the Patriarchy and sharing the stories of women for years.
From Sundance to Cannes, July's work has received a variety of awards, and serves as an example that you can succeed as a female director without sacrificing your vision, and do it all in a way that hoists other women.
On what Feminism means: "It's just being pro- your ability to do what you need to do. It doesn't mean you don't love your boyfriend or whatever… When I say 'feminist', I mean that in the most complex, interesting, exciting way!"
Twitter - @Miranda_July
Instagram - @MirandaJuly
By Will King