How To Make a Beer Bouquet
4th June 2018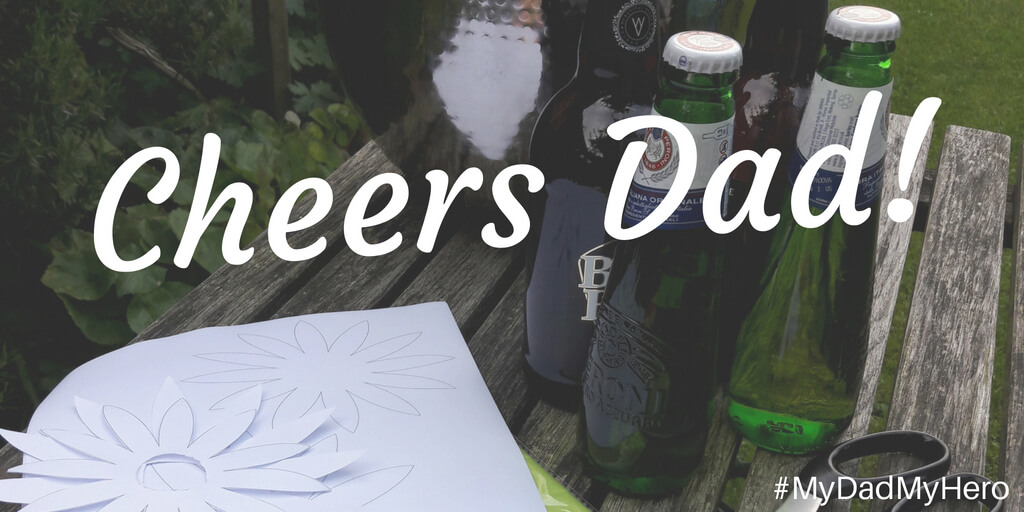 Flowers aren't just for Mother's Day, they make a great gift for Father's Day too, and dads will love this love mixed bunch, especially if they like to relax with a brew or two!
But, forget flora we're talking beer… and bottles of it! Ah yes, stemmed from the finest hops and made with love, you can make your much loved dad a Beer Bouquet with our super easy step-by-step guide!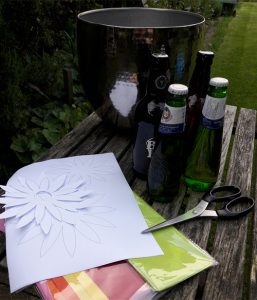 Here's What You Need:
A Big Plant Pot or Bucket
Bottles of Beer/Cider (or whatever their favourite tipple is)
Flower Template - A4 flower template
Crayons or Felt Tips
Scissors
Newspaper
Green Tissue Paper
Step 1 - Create Your Flowers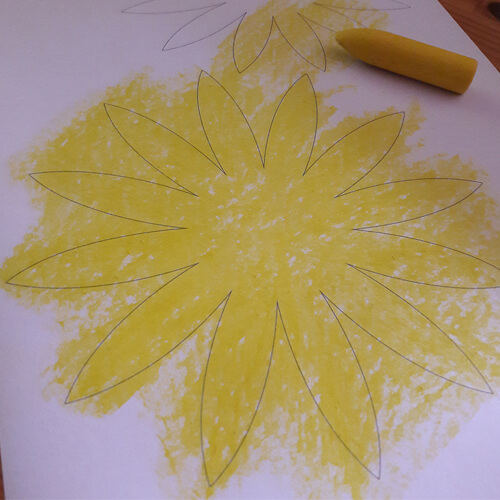 Either draw your own flowers or print off the template above and get colouring!
You can use whatever you like (wax crayons are quicker and easier) …. Oh and colouring outside the lines is totally fine, in fact we insist! (Makes it easier to cut out
Step 2 - Blossom & Grow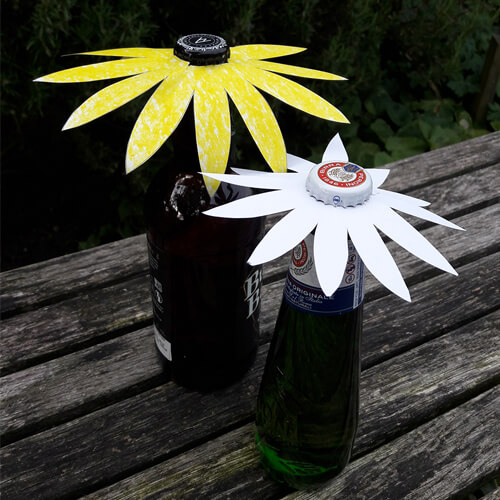 We've included two different sized flower heads, so simply colour in and use as many as you like for your bottles, you can even double them up for fuller blooms too!
Step 3 - Get Pruning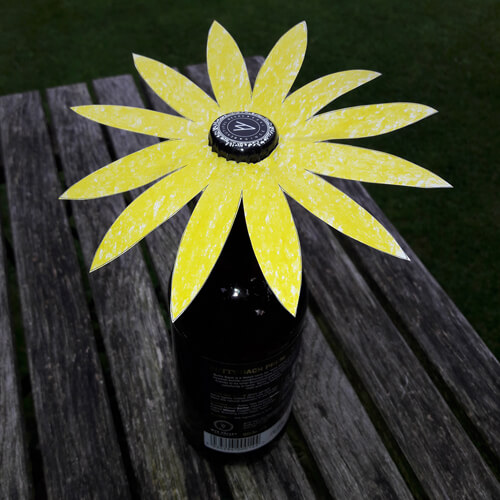 Simply cut out your flowers!
Tip - To make it easier to cut the hole for it to fit over the bottle top, just gently fold the cut flower in half and then cut a semi-circle (roughly the size of a £2 coin) and then pop it onto your bottle - easy eh?!
Step 4 - Get Potting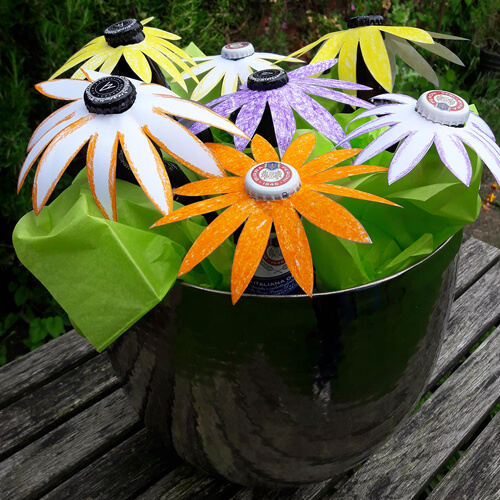 Plant out your planter or plant pot with your bottle flowers! However, we don't recommend using compost (too messy!) instead you can use scrunched up newspaper to pack it out.
Then arrange your bottles, using more newspaper to wedge the bottles in place if needs be.
To finish off, just scrunch up some green tissue paper and place it around the bottles.
Bloomin' Marvellous!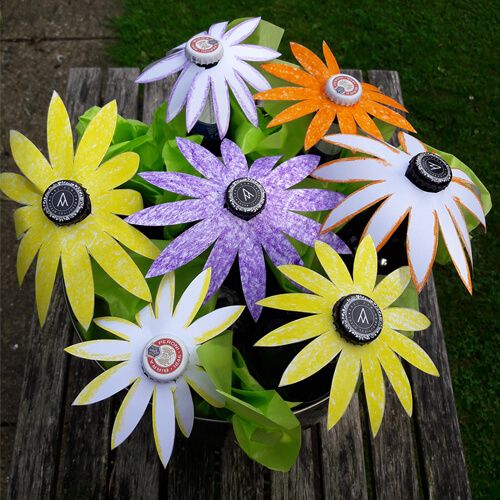 Voila - your fabulous Beer Bouquet is complete! Just add a label complete with your special wishes and present it to your dad - Cheers!
By Will King