Father's Day is just upon the horizon, so we started thinking about the classic dad jokes, sage advice and parenting fails that dads are commonly known for. Let's face it, dads are commonly the more relaxed parent (there's a reason you always asked your dad before your mum!) and even the most doting pa has had their fair share of parenting blunders when the kids were small. And it turns out it's not that much different for celebrities either!
We took to Twitter to compile a selection of hilarious tweets from some of our favourite celeb dads. From their funny witticisms, to the clangers their kids have come out with, we love that these celeb fathers share the same highs and lows of parenting as us regular folk. After all, not even all the fame and fortune in the world can prevent these celebrities from making a dad joke!
---
Ryan Reynolds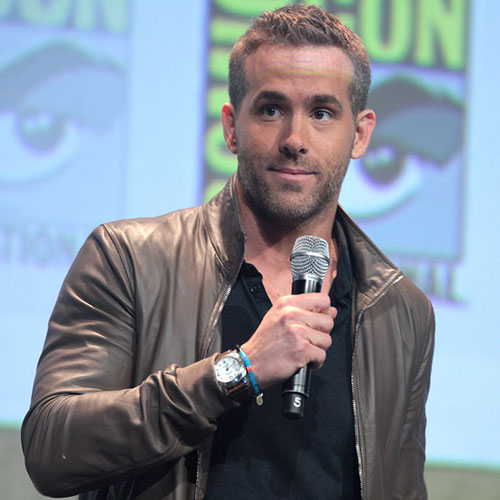 Quite honestly, we could've filled this page with gems from Ryan Reynolds alone! Dad to daughters James, 2, and baby Ines, 9 months, the Deadpool star is both hilarious and refreshing with his tweets and jokes (at least, we hope he's joking!) about parenthood. Ryan, we love you!
"I'd walk through fire for my daughter. Well not FIRE, because it's dangerous. But a super humid room. But not too humid, because my hair."
"Tip: It's important parents take little "time outs for themselves too". Even if you feel pretty guilty when you return 14 years later."
"Went to Disneyland because my daughter's obsessed with Mickey Mouse. She was so excited when I got home and told her."
"Turns out Game of Thrones is NOT historically accurate. Apologies for calling my idiot 6 year old nephew an imbecile."
---
Greg Rutherford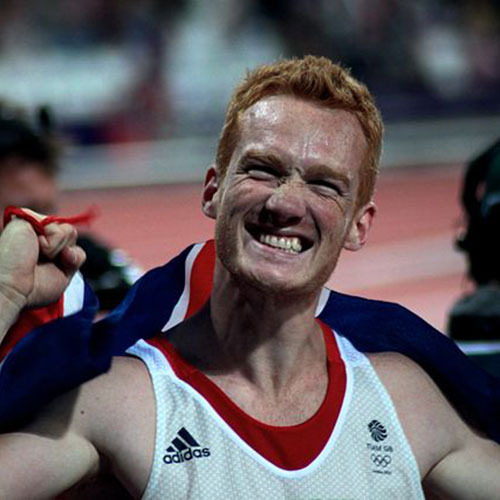 Olympic long jump gold-medallist Greg is father to his toddler son Milo, and is currently expecting another child with his partner Susie Verrill. We love reading all the funny quotes from his son on Twitter and we're sure there'll be plenty more to come once baby number two comes along! Congrats guys!
"Me: "Milo… Milo… I love you so much!" Milo… "I EAT A BOGEY" Out of the mouth of babes…"
"Just found one of our chickens sadly dead. Milo attended the funeral.. now keeps asking when we'll dig her back up"
---
Jason Manford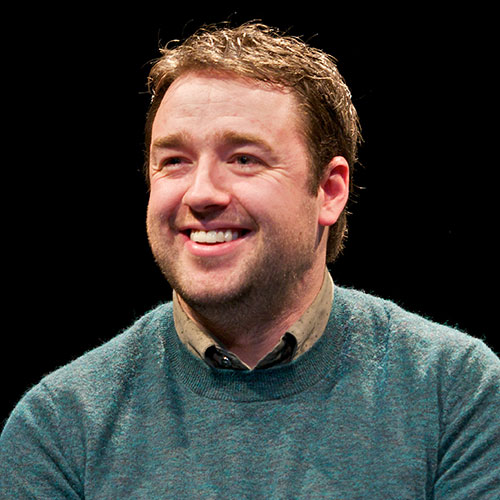 We just don't know how Jason Manford does it. As well as being a brilliant comedian, presenter and actor, he also has time to take care of his FIVE children. No wonder he has so many funny stories to tell!
"Is there any worse feeling on this earth than when you hear your kid say "Daddy, the tooth fairy forgot to take my tooth?" # worstdadever "
"I've hit a new parenting low. I've started reminiscing over past lie-ins. Just said to gf 'ooh dya remember that morning they slept till 10?'"
"#muddleclassmoments my kids in our holiday lodge this weekend.
"Hey daddy, look at this. There's a washing machine IN the kitchen!!""
"What questions have your kids asked their grandparents?
So far we've had 'Why is your skin so wrinkly?" Was everything in black and white?" & the unfortunate classic "Will you be dead soon?!"."
---
Neil Patrick-Harris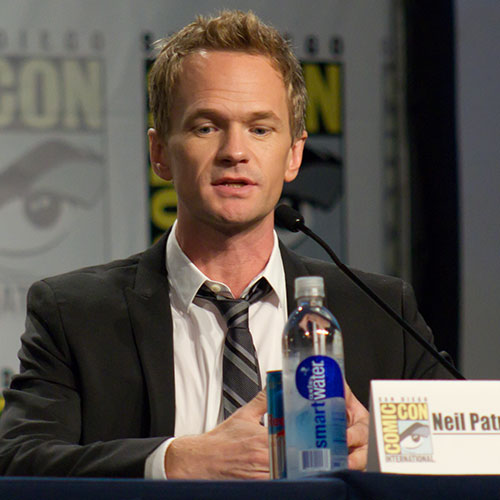 We've loved Neil Patrick-Harris ever since his days as Doogie Howser! He and his husband David Burtka are father to 6 year old twins Gideon Scott and Harper Grace, and his Twitter is just as hilarious as his How I Met Your Mother character Barney Stinson!
"Yesterday I celebrated the birth of my twins. Tomorrow I celebrate the birth of my book. I hope the book poops less."
[On Friday 13th] "Today I taught the twins how to open umbrellas inside, walk under ladders, and break mirrors. I figured this is as good a day as any…"
I'm excitedish to portray Count Olaf - its spending all day with those three horrible child actors that will be a challenge. #sneer #shudder
---
Jack Whitehall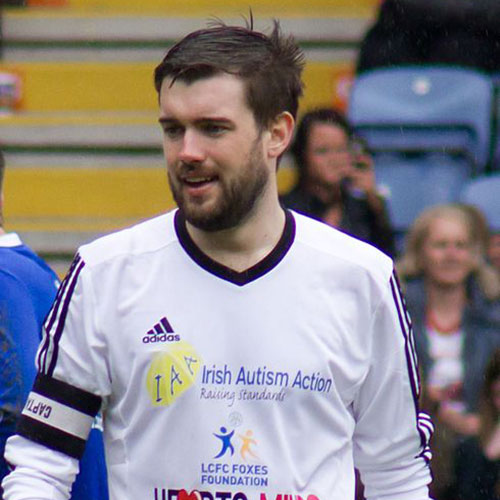 OK, we know that Jack Whitehall isn't a father himself (yet!), but we couldn't resist including him on this list due to all of his funny comments about his own dad! His father, Michael Whitehall, is often featured in his stand up material, and comes out with plenty of zingy one liners!
[On Christmas Eve] "Ha my father just tried to put some music on that wasn't Buble. I just shut his ass the f**k down. We're on a 48 hour Buble lock down."
"If my dad could see me… I'm sure wherever my father is, he would be looking down on us. He's not dead… just very condescending."
---
Tom Fletcher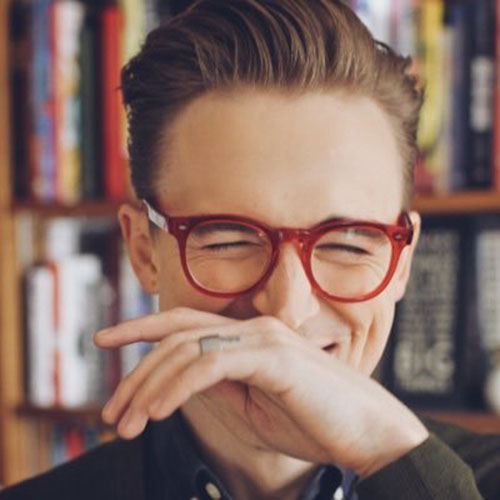 We think Tom Fletcher of McFly fame is just the most adorable dad! Ever since his YouTube video announcing the birth of his first child, we've loved keeping up with the Fletcher family. Tom is father to 3 year old Buzz and 1 year old Buddy, and is full of witty stories about family life!
[On his son watching Star Wars] "He thinks Stormtroopers are the good guys… I don't have the heart to tell him."
"Spent the morning hanging out with Buddy. Can't believe he is 1 today. We celebrated with a croissant and he threw egg in my shoe. Yes - in!"
"I gave my son a hug. He gave me conjunctivitis."
"It's 7:30am and the phrase "don't kick your brother in the head" is already in use."
---
Rob Delaney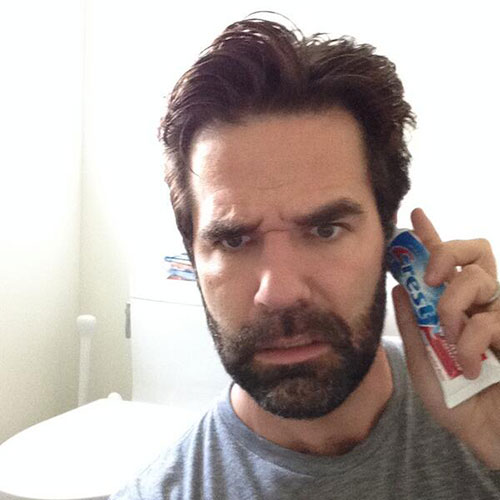 The star of Channel 4's Catastrophe, actor and comedian Rob Delaney is also father to his three children. He often tweets about his experiences with some hilariously self-deprecating insight. Here are just a few of our favourite parenting tweets from the man himself:
"I had to sign a form at my son's school yesterday acknowledging that I understood he'd hit himself in the head with a pan."
"Using my son's raincoat as a hat so my hair doesn't get messed up. He's doing the cutest little shivers!"
" # Parenting Tip: If your child is crying, hold it close & whisper "You don't have a clue what horrors this world holds.""
"Just passed a guy wearing a "# 1 Dad" T-shirt. On my way home now to ask my kids what the fuck."
---
James Breakwell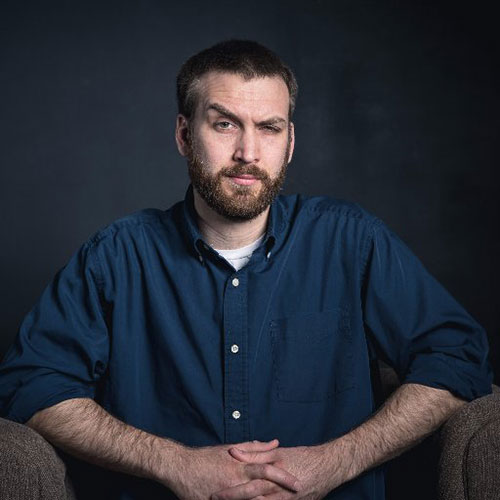 OK, so we know James Breakwell isn't exactly a celebrity, but his funny Tweets are well on the way to making him a bit of an online star! The father of four daughters might just be one of the funniest Dads on Twitter, trust us, you'll be laughing in no time!
"My 3-year-old told me there's nothing wrong with my face today. She gets her social skills from me."
"I forgot the diaper bag so I'm at the doctor's office with diapers hanging out of my pockets and I think the moms in the lobby are impressed"
"I hate being the bad guy. I told my 2-year-old "no" and now she's crying because I won't let her draw on my eyeball."
"I'm teaching my kids to play Mario Kart so they know life is kind of fun but mostly infuriating and unfair."
---