Christmas on a budget: How to enjoy Xmas while spending less
3rd October 2022

With Christmas on the horizon, many of us are starting to think about planning for the festivities, writing our shopping lists and establishing what gifts we need to buy. However, with rising inflation and the current cost of living crisis, this year's Christmas might be a little more stripped back than usual. Of course, some of us will have saved extensively for the festive period in readiness for spending lavishly on Christmas gifts, decorations and parties. But you don't need to spend big to enjoy the season; it's entirely possible to create a magical Christmas on a tighter budget.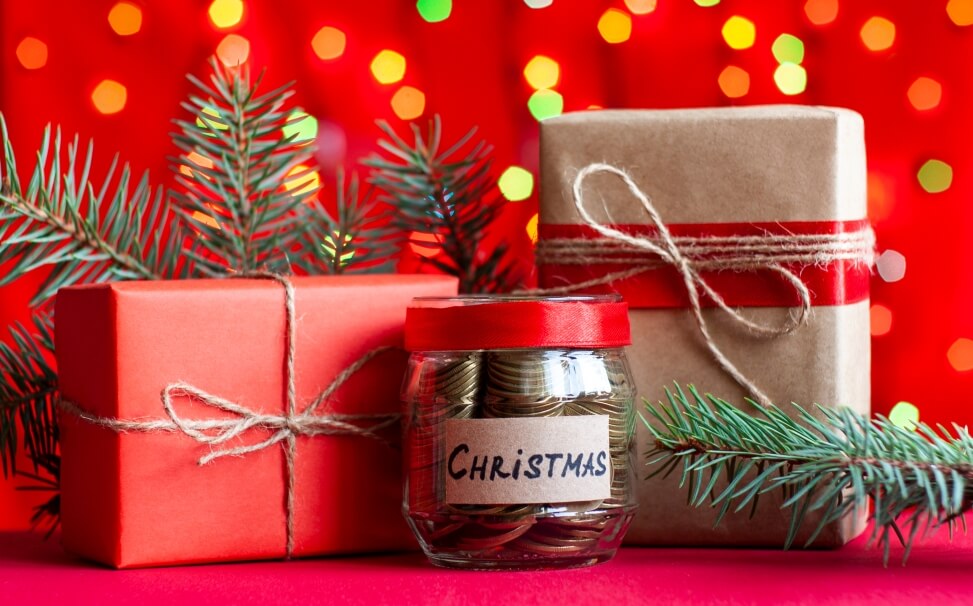 Some added benefits of spending less at Christmas time
Besides saving money and weathering the cost of living crisis, spending less at Christmas time comes with additional benefits including:
You place more of a focus on enjoying family time

Excessive spending can sometimes take the joy out of Christmas, especially if you spend the majority of your time frantically shopping for the perfect gifts. Being frugal with your money allows you to spend less time shopping and more time enjoying the festive season with your loved ones.

Even on Christmas Day, with fewer gifts to open thanks to your slimmed-down spending, you have more time to enjoy the company of your family, play games and celebrate what Christmas is all about.

You can get creative in displaying appreciation for others

Purchasing the perfect gifts for your loved ones is the best way to show your appreciation for them at Christmas, and by restricting your spending, you can look for alternative ways to show this appreciation. Instead of buying off-the-shelf gifts, you'll have time to get creative and find more thoughtful gifts that'll really show how much you care.

You can teach children valuable lessons

While many of us know the true meaning of Christmas is spending time with loved ones and showing our appreciation for one another, today's kids don't always have this at the front of their minds. Spending less on Christmas is a great way to show children that material gifts aren't what make Christmas special, and instead, it's the memories you make and the time you enjoy together.
Here are some effective ways to enjoy Xmas while spending less and staying financially buoyant into the new year.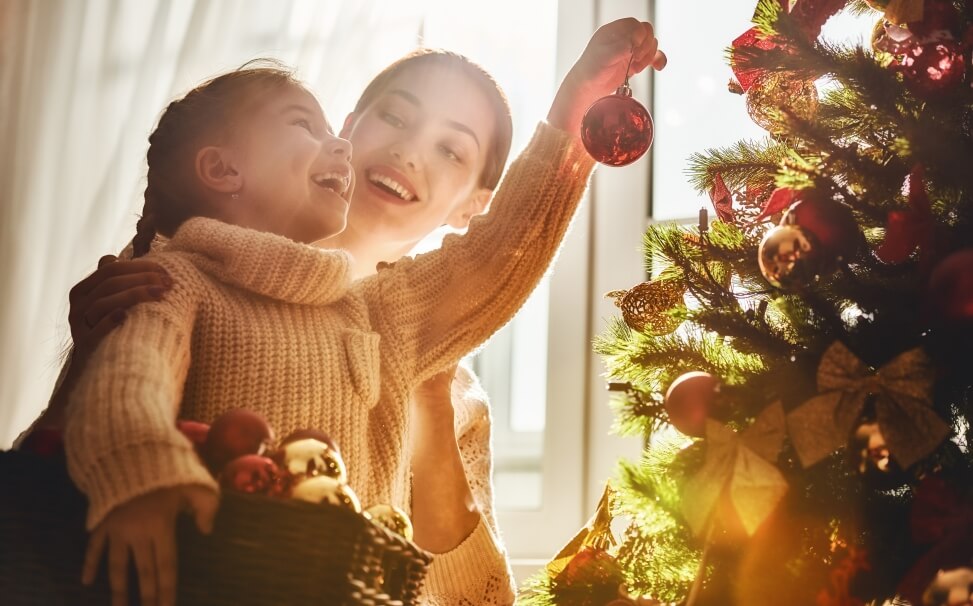 1. Firstly, set yourself a Christmas budget
When it comes to Christmas shopping, setting a budget is essential. Structuring your expenses and planning a budget accordingly ensures you only spend within your means. It doesn't matter whether you're 12 months away from Christmas Day or have just a couple of months to go, you can set a budget that suits both your financial position and purchase goals.
Before you start shopping, check your bank accounts and determine how much you can afford to spare for the festivities. Think about how much money you're going to earn between now and the end of your shopping period and establish how much money you need for your bills and other daily expenses. From here, you can see how much income you will have to spare for gifts and other festive essentials.
Once you've got a total budget for Christmas shopping, you can split it into subsections. For example, you can allocate portions of your budget to gifts, food shopping and decorations. It's a good idea to note down your budget and keep track of everything you buy so you can take those expenses off the total. This helps you prevent overspending and avoid running into debt or financial regrets after Christmas.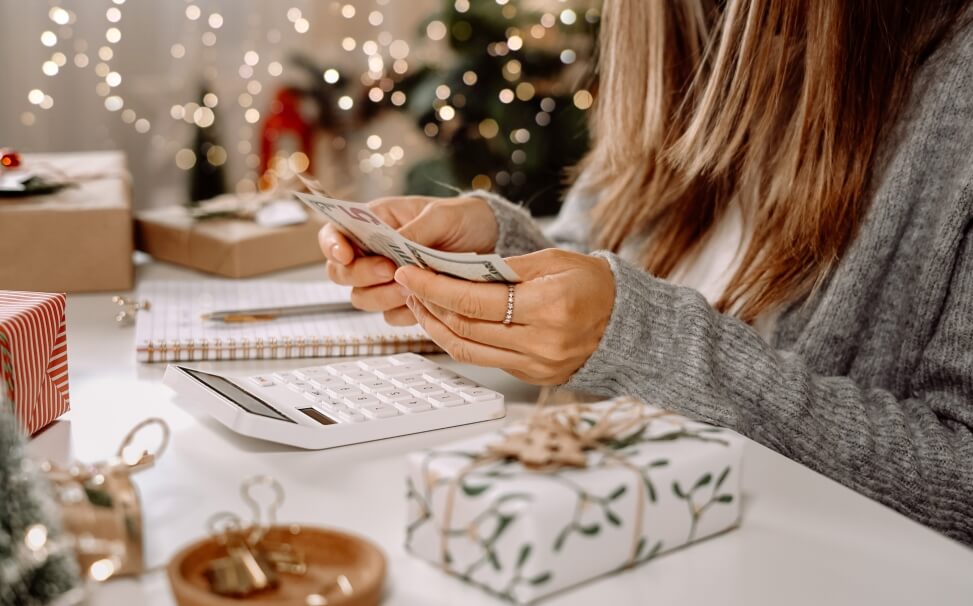 2. Ways to save on Christmas gift and card buying
Undoubtedly, the biggest Christmas expense for most families is gift buying, closely followed by food shopping and decorations. When it comes to present purchases though, there are ways for you to save money on cards and gifts so you can keep your budget on track.
Discuss gift buying with friends and relatives
Just like you, other adults will be looking for ways to spend less this Christmas, especially when it comes to gift shopping. Therefore, you might find that the best gift can be to relieve the burden of purchasing a present. Consider talking to your friends and family about reducing the number of gifts you buy or limiting your spending, or perhaps only buy for each other's children.
You might also find that you can collaborate with some of your other friends or family members to purchase a joint gift for someone. This can be a great way to reduce your spending while also ensuring the giftee gets a present they really want.
Find the lowest price
In the run-up to Christmas, you'll find different retailers offering discounts and multi-buy deals to get you to spend more money. While this can cause overspending when you buy things you don't need, you can also use it to your advantage if you know exactly what you want to buy.
We suggest writing a list of gifts you'd like to buy for different people and then shop around for the best price. You can look online and in store to find the cheapest deal before deciding on the best place to make your purchase. Always be sure to look for freebies and discounted items with a purchase too.
Find Me A Gift has a collection of stocking fillers for less than £5 to help you operate within your budget this Christmas.
Regift unwanted gifts
We all know what it's like to receive a gift you don't want, like or need, but they do say that one person's trash is another person's treasure! To save money on gifts, consider regifting unwanted items from last Christmas or your birthday, as long as they are in pristine condition and don't look like recycled gifts!
Always be sure to only give recycled gifts to people outside the social circle of the person who gifted them to you. If you can't remember who gave you the item, don't regift it. The last thing you want is to hand a gift back to the person who gave it to you!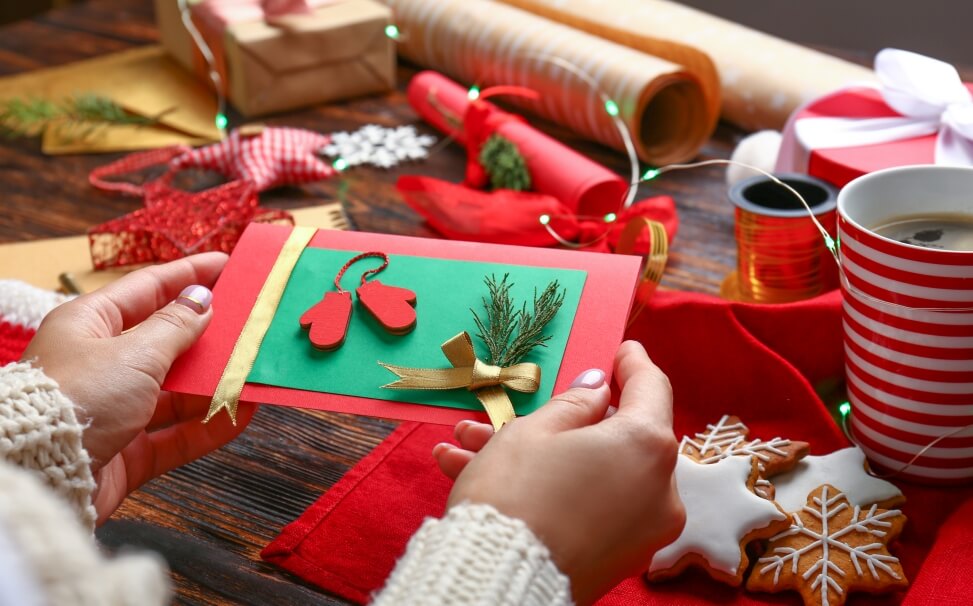 Gift sentimental or homemade presents
Christmas isn't always about going out and buying expensive gifts or the perfect present that you know someone has been looking to buy for some time. You can create lots of different items with simple and inexpensive materials.
People appreciate effort, so putting your creative skills to the test is a great way to show someone you care. A scrapbook or homemade photo album is always a winner.
Send e-cards
While it's always nice to sit and write thoughtful messages in your paper Christmas cards ready for delivery over the festive season, e-cards can deliver the same unique thought in an online version - while saving money and considering the environment.
E-cards come in a huge variety of designs and styles, ensuring there is something to suit every recipient. You can also send them on specific dates to ensure prompt delivery or send them instantly if you happen to forget! To save even more money, you could also completely scrap card sending.
Use membership points you've accumulated over the year
We've all got loyalty cards, memberships and subscriptions to something, and Christmas is the perfect time to put them to good use. Whether you use accumulated loyalty points to purchase stocking fillers and gifts, or you use your membership points to do your big Christmas food shop, it's definitely worth using them at this expensive time of year.
Don't buy gifts at all
While giving gifts to loved ones might be a tradition for you in years gone by, it's important to consider your financial situation to establish whether buying presents is affordable. It could be that others are in the same position and you could agree to completely forego present-buying this year in favour of quality time or a new tradition.
It's always best to refrain from buying gifts if you can't fully afford them. Getting into debt or taking out additional credit over Christmas is never a good idea so it's best to avoid present buying if there isn't room in your budget. Perhaps consider making gifts for your loved ones instead.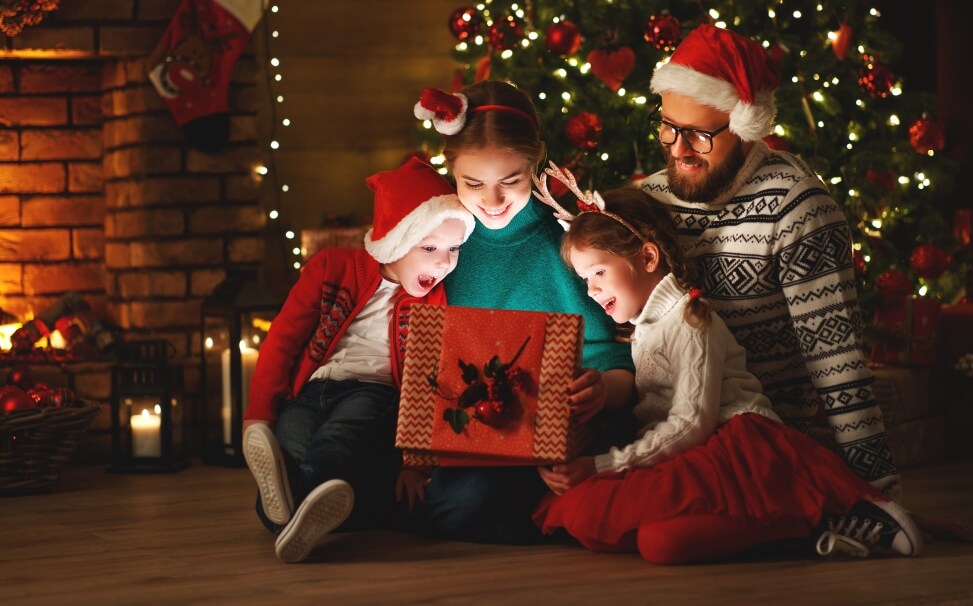 3. Free or cheap Christmas activities for the family
In addition to gift giving, food shopping and decorations, Christmas-themed activities have become big business in recent times. Whether it's a family photoshoot, Christmas tree picking, wreath making or visiting Father Christmas, the festive season has become a busy time for families - and these activities are not cheap!
Instead of going down the expensive 'Instagram-friendly' route of Christmas activities, there are alternative things you can do with the family that don't have to cost the earth.
Head to your local Christmas lights switch-on
From small towns to big cities, the annual Christmas light switch-on is a great event that many families enjoy on a cold winter's evening. With a feel-good atmosphere and the opportunity to get in the festive spirit, this is one activity that everyone can get involved with. Plus, most Christmas light switch-on events are free!
Make your own Christmas decorations
Spending time together and creating precious memories is one of the best parts of the Christmas season, and making Christmas gifts together is a cheap activity that everyone can do. You can gather natural materials and make a family wreath for your front door, create new decorations to hang on the tree or simply spend time crafting or cooking Christmas treats together.
Have a Christmas movie marathon
Is there anything better than snuggling up on the sofa to watch Christmas movies with a big mug of hot chocolate and everyone's favourite snacks? Better still, you could have a movie marathon and watch everyone's favourite films in a row if you have time. If you only have time for one or two, perhaps ask each person in the family to write their movie suggestion on a piece of paper before you choose one at random from a hat!
Build a snowman (if the weather allows!)
In the run up to Christmas, many of us are wondering whether it will snow this year and make the season feel even more cosy and festive. If we're lucky, getting out in the snow and building a snowman is a great activity to enjoy for all the family. Plus it's completely free and is sure to put a smile on everyone's face.
Make your own fancy Christmas dress
While many of us opt for the traditional Christmas jumper or something new and sparkly for the big day, Christmas fancy dress is also a great option. Better still, you can spend some time in the run up to Christmas crafting your own outfit with the rest of the family.
Whether you dig out your old clothes and adapt them into something more festive or you head to a charity shop and find something new, making your own Christmas fancy dress is a really fun activity for everyone. You could even pick a theme for everyone to follow or make it competitive and judge the best outfit on Christmas Day!
Write letters to Santa
Writing a letter to Santa is the pinnacle of the festive season for many families with children, and you can make it a great activity to do together - which also enables you to supervise exactly what's going on the list!
Have your child write a letter to Santa, place it in an envelope, and address it to "Santa Clause: North Pole." Then, a few weeks later, write a personalised response to your child's letter, sign it "From Santa," and include the same address as the initial letter.
Make a Christmas playlist
As soon as you hear that first Christmas song on the radio, you know Christmas is on its way! But why not turn Christmas music into a fun activity by gathering the family and putting together your own Christmas playlist. It'll be perfect for Christmas morning, with festive picks from everyone to get you all in the mood!
Plan a Christmas treasure hunt
Treasure hunts are great for the kids and can be a cheap and easy way for you to keep them occupied for a couple of hours! A Christmas-themed treasure hunt is an excellent way to help family members bond and work together by finding hidden items around the house.
You don't have to break the bank when it comes to the treasure either, you could hide Christmas decorations ready to decorate the tree or even bake some homemade treats to find. It's a good idea to pick a theme for your treasure hunt too, just to make it a little more exciting, especially if you have little ones with short attention spans!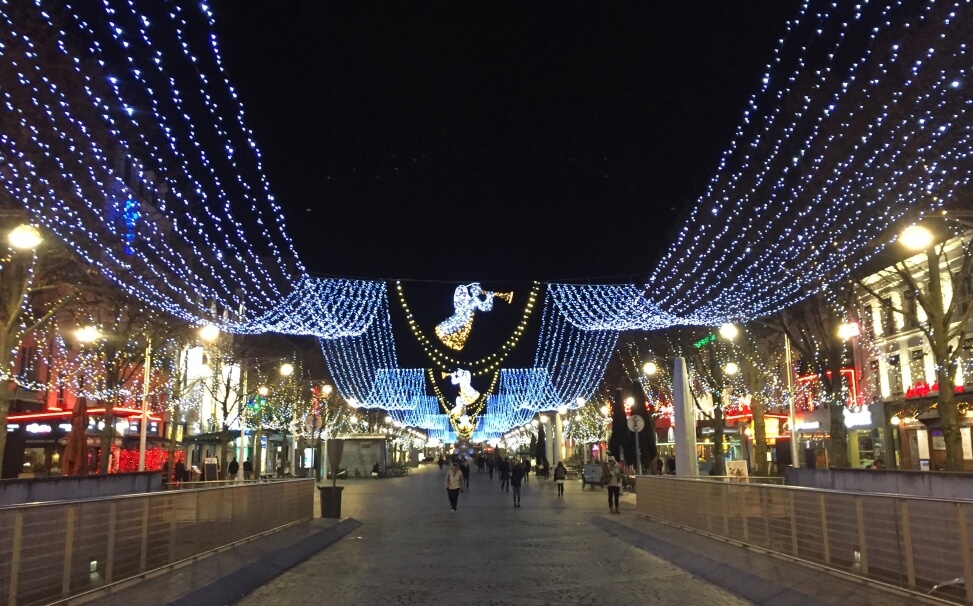 4. Saving on Christmas dinner
Christmas Day dinner is a key aspect of Christmas Day for most families, with many going to a huge amount of effort and expense to make it perfect. While this tradition can be hugely expensive, there are ways you can save on Christmas dinner while still ensuring it's a feast to remember.
Large turkeys and other big cuts of meat are usually the centrepiece of Christmas dinner, but these costly cuts can be completely skipped to save money without compromising on flavour. Look for cheaper cuts like stewing meat or completely alternative dinner ideas that will be cheaper for you to prepare. Perhaps try serving a hearty soup for Christmas dinner to save time and money, accompanied by fresh crusty bread of course!
If you're someone who usually serves a big dinner on both Christmas Eve and Christmas Day, a great way to save money on food is to simply choose one special meal. No matter what you choose to do, don't overthink it, and remember your loved ones will cherish the time spent with you more than the food you serve.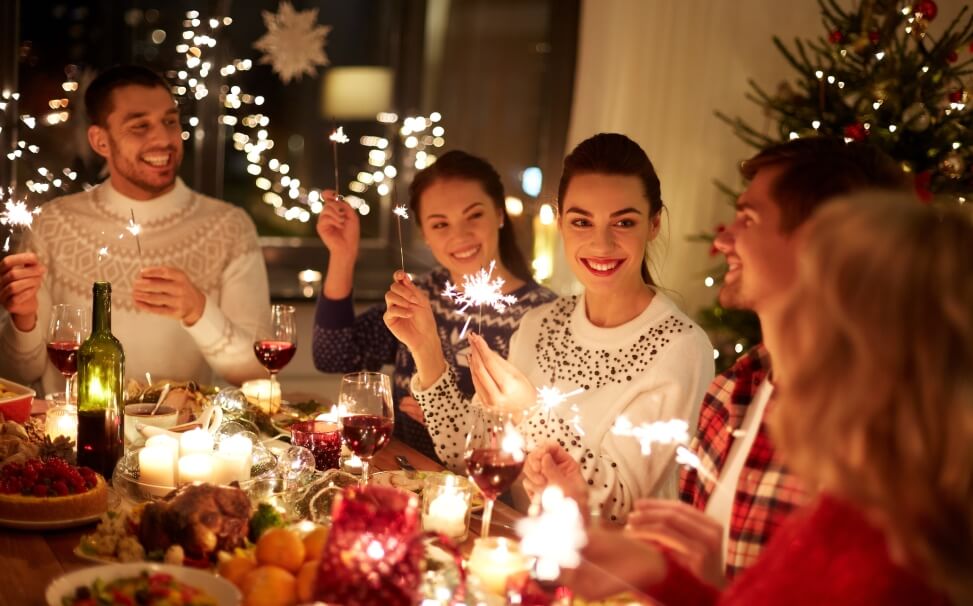 Start saving money for Christmas 2024 now
While it might be a little too late to start creating a comprehensive year-long savings plan for Christmas 2023, you can start to prepare for Christmas 2024 and ensure you've saved enough money for the festive season. Ultimately, the best way to save money for Christmas 2024 is to start saving now. The earlier you begin saving, the easier it will be to put funds aside.
There are also several apps available that have been designed to save you money without you even noticing it. Many of these apps connect with your bank account and put aside a fixed amount from your wages each month, while others round up your purchases and accumulate over time.
Another great way to save money for Christmas 2024 is to shop early and in the sales. Although January means you're a year away from the next Christmas season, it's a great time of year to pick up bargains in the January sales. If you're an avid online shopper, many sales start as early as Christmas Day or Boxing Day so you can get started super early if you know what you're going to buy.
While Christmas can pile on the pressure to spend more, it doesn't have to be like that. There are several ways to save money without compromising on the magic of Christmas. Whether you completely cut back on spending, slim down your Christmas dinner or simply look for cheaper gifts that offer more meaning, there is plenty you can do.