Christening Presents - A Unique Gift Guide
8th July 2021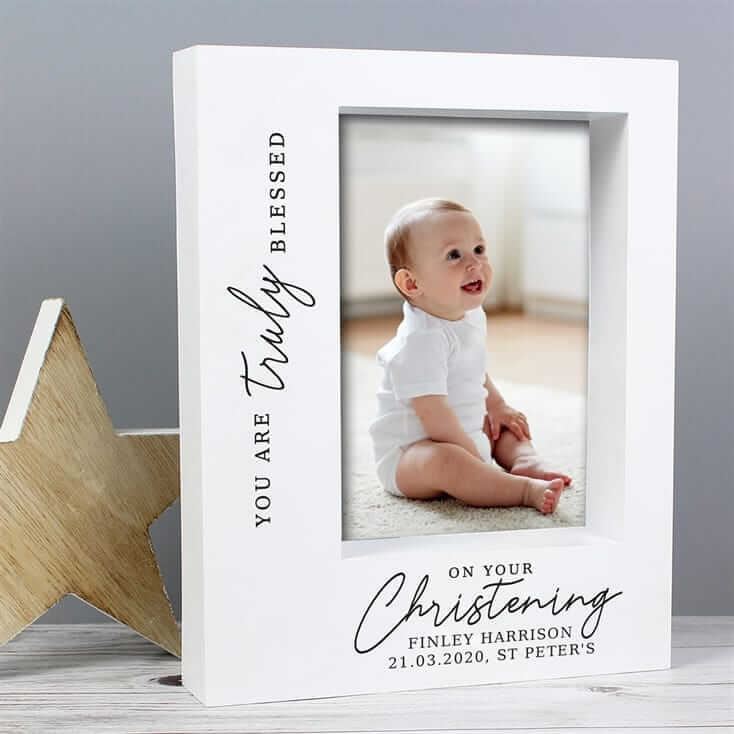 Find christening presents for the special baby in your life. If you're struggling with where to start, you're in the right place. Here, you can find a unique gift guide filled with sentimental, personalised and cosy christening gifts the baby girl or baby boy in your life will cherish growing up. What's more, these baptism present ideas are parent-approved too. Whether you want to provide the baby with their first money box or cutlery set, or you want to gift them with a memory box their parents can fill with keepsakes and trinkets, this gift guide provides plenty of choice.
"Firsts" Christening Presents
If the baby's parents are the sentimental kind, the "firsts" are kept throughout the child's life. From the first lock of hair to the first baby tooth, these are important milestones during the early years. First brushes and cutlery sets can be just as important and will evoke plenty of memories and stories later in life.
Christening Photo Frames
Everyone will be snapping away on the day. Whilst the photos will be handily stored in everyone's phones, lovely photo frames make wonderful christening presents. We have frames with traditional christening and baptism styles as well as unique pieces you cannot get anywhere else.
Soft Toy Christening Presents
Give the little one that toy they will cuddle well into their childhood years. You know the one that never gets washed because it has a distinct smell which rocks them to sleep. We have cute bunnies and classic teddies to explore; plenty can be personalised with the child's name.
Memory Keepsake Boxes
The chances of the baby remembering their christening day are slim to none. With a memory box, you can provide the opportunity for future moments where stories can be told about the trinkets, photos and cards given on the day. It is a Christening gift that keeps on giving all the days of their life.
Whilst we adore these sentimental Christening presents filled with joy, explore more gift ideas at Find Me a Gift. With photoshoot experiences for young families, personalised kids books and more, you have plenty of options and opportunities to find a unique christening gift your loved one will treasure.
By Faye Smith