10 Gifts for Nurses - Nurse Gift Guide for all budgets
26th March 2021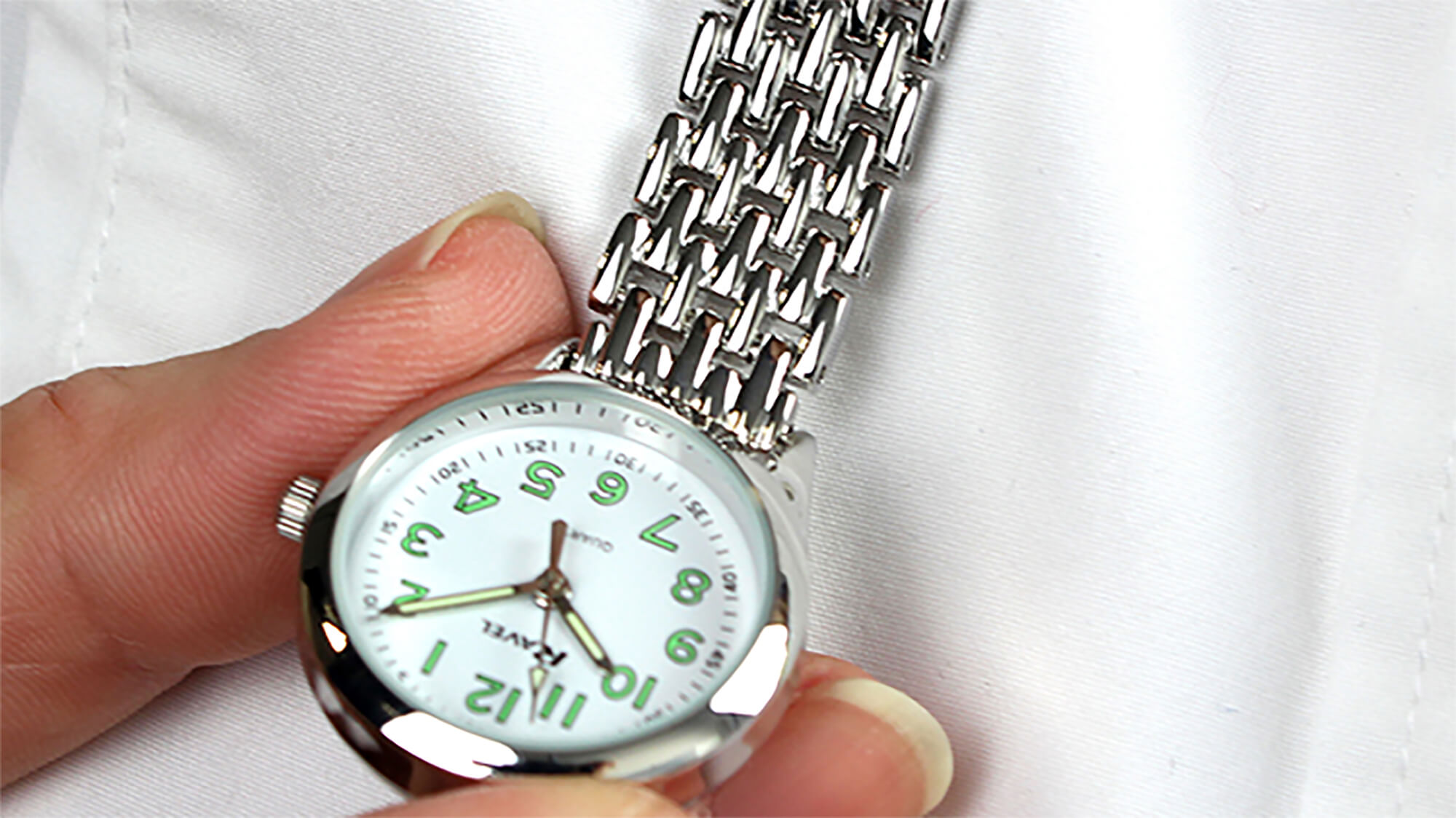 Nurses are angels upon this earth who are quite often taken for granted for all the work, effort, courage and positivity they put into their job. If the worldwide pandemic has taught us anything, it is that nurses across the globe deserve to be treated. A spontaneous surprise with one of our top gifts for nurses might just do the trick in making their day end with a smile.
From personalised gifts for nurses to cheeky novelty gifts for him and her, there are nurse gift ideas to suit your budget and your favourite nurse's personality and style.
Personalised Nurses Fob Watch
A classic nurse present which is practical and unique. Nurses are always on the go, so much so they probably won't have time to check the, er, time. With your unique, personal touch, the nurse in your life might be inclined to look at this nurse's watch more than a standard one, especially as it holds a sentimental value with a short message bearing your heartfelt words.
Mind & Body Relaxation Choice
Nurses deserve all the relaxation they can get. With this choice of spa experiences, you can give them the pick of the lot with a variety of soothing beauty treatments and afternoons in spa environments, filled with nothing but calmness and serenity.
Soothing Gel Bath Pillow
Bring some relaxing spa feelings to their own home with a soothing gel pillow they can place in their bath after a long, hard shift. This bath pillow will instantly relieve their neck of any tension and make bath time much more tranquil. Be warned, they might not emerge from the bathroom for a few hours.
The Queen is Sleeping Eye Mask
Add a little sparkle to their day with this unique gift for nurses. In an instant, their tired eyes and puffy skin will feel rejuvenated and calm after wearing this eye mask. Cruelty-free and vegan, this soothing gift will tick all the boxes and it doesn't break the bank if you're on a budget. Plus, it is pink, and everyone loves a bit of pink, don't they?
Pamper Choice
If £89 for a relaxation choice makes your eyes pop out of your head and your palms sweat, there is a cheaper option with this Pamper Choice for more than half the price. Don't worry, there's still plenty of tranquil choices in this gift experience pack, from massages and facials to pamper packages and more.
Heart Bath Fizzers
Show the nurse in your life a little bit of love with these heart-shaped bath fizzers, designed to make their next bath a sweet and fizzy experience. The bath fizzers include Shea butter for a touch of nourishing luxury as well as beneficial vitamins to refresh your loved one's skin after a long shift at work.
Personalised Time to Wine Down Glass
Once this personalised glass is filled with their favourite wine, everyone surrounding the nurse in your life will know that the "Do Not Disturb" sign has been switched on. With fixed text "It's time to wine down" taking centre stage of the design, this wine glass can be personalised with your favourite nurse's name, giving everyone else in the household a subtle hint to find another lovely wine glass to drink from.
Personalised Letterbox Chocolate Hug
Send a virtual hug in the form of a delicious slab of Belgian chocolate with classic choccy favourites scattered across the top. This luxury chocolate will be like a hug from the inside as all the sweet goodness melts in their mouth and fills them with warmth. Make it sentimental with a short heartfelt message such as "Miss You", "You rock!" or a simple but lovely "Thank you".
Personalised Alcohol
For the work that nurses do and the stress they take in their stride, a stiff drink might be what they crave most. Buy the top nurse in your life a bottle of their favourite alcohol which can be personalised with a message or name on the label, making this unique gift a little more sentimental. From sweet gins to crisp wines and frothy beer to bubbly prosecco, there's plenty of choice.
Sterling Silver Guardian Heart Love Token
Gifts for nurses come in all shapes and sizes, but one that will remind them of your love and friendship is a guardian heart love token, designed as a pin to carry wherever they go. When they feel low and alone, they can touch your special gift and remember happy thoughts and memories which, amid chaos, will make them smile.
By Faye Smith