Welcome to the Find Me A Gift Press HQ, where you will be able to find out all about us, including our latest news and new products that we are just itching for you to see. Need a collection of images for a seasonal feature? You'll find our look books here too.
Rhian is our resident Press Pundit so if you need press ready images, thrilling copy or just want to have a chin-wag about what's new then email press@findmeagift.com or call 01926 818 811
We always want to broaden our horizons, collaborate with amazing brands and build long lasting relationships. So whatever the capacity you are wanting to contact us then please just ping us an email or call and Rhian will be only too happy to speak with you. To keep up to date with anything Find Me A gift and our new products and discoveries then stay tuned in with our Twitter, Facebook and Blog or follow our creative minds with Pinterest and Instagram - it's never ending!
Enquiries
If you'd like to request images, copy, information or just fancy a chit-chat, feel free to contact us using the details below
Email
press@findmeagift.com
Telephone
01926 818 811
Quick Facts
We are 14 years old
We work with around 7000 products
We have over 750,000 customers signed up with us
We have over 36,000 Facebook Follows
We have 13,000 Twitter Followers
We have 40 amazing members of staff
We have 2 inspirational Directors
New Products
MIP Robot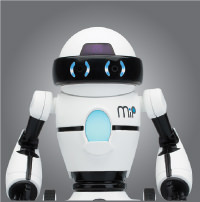 MisFit Shine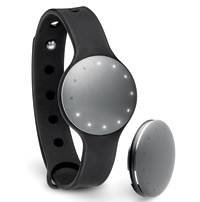 Party Poncho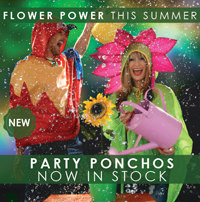 Products in the Press
Paint your own Russian Dolls from Find Me A Gift in Victoria Gray's Best Children's Toys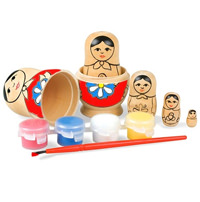 MisFit Shine From Find Me A Gift
Slim, Sleep and Fit Gadgets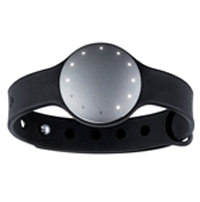 Fitbit Flex
Health gadgets and products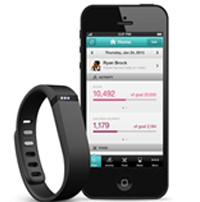 Carry on camping: Get set for this summer's festivals with the ultimate outdoors kit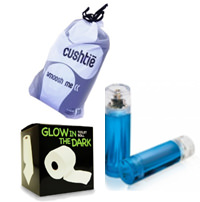 ---
News Stories
Is Click & Collect the next Christmas battle ground?
A large retailer asked us this question, we had already started planning our changes to delivery for Christmas 2014 to make sure we were offering the best service possible. We therefore, were only too happy to respond and below is our response.
At Find Me A Gift we have seen and witnessed the change in market to customers requiring more delivery options. Looking at it in a broad spectrum we believe that home delivery will still steal the lion's share as it is convenient for customers, they want to shop around for the best deal, they don't want products that are stocked in large retailers and they are searching for that 'something different'. We also forget those people that live outside of cities and towns where Click & Collect is not an option.
However, in order to respond to the changing environment where consumers are responding to Click & Collect, we plan to be ready for this Christmas with several extensions to our delivery options. We also need to stay ahead of our competitors yet maintain our fantastic level of friendly and convenient service. Below are our current plans, none of which our competitors are doing and we plan to stay ahead of the battle:
We plan to deliver on Sundays, which we believe will reduce the amount of people that would have chosen Click & Collect as Sunday deliveries allow a larger time capacity for home delivery.
We also plan on allowing our customers to collect from parcel shops, so our couriers will deliver to the customer's nearest parcel shop where the parcel will then be collected. This option eliminates the risk of the courier not managing to reach the customer's home due to the weather, no access etc.
We do plan to offer a collection service from our HQ for customers within a 10 mile radius, however this won't be "Click" & Collect, rather speak to us then meet us. Where the customer will request the pick-up, where we will then meet and greet them with their order at our HQ.
We are looking at offering a long term Click & Collect service for all customers in line with a larger retailer, however this requires some work to ensure that our level of service does not falter. Although we feel the need to expand our delivery options in order to be flexible, increase customer choice, respond to the environment and gain more customers and market share - we do not want to lose our personal family edge.
More competition in the delivery sector is driving couriers to achieve high guaranteed service levels, providing a better service for the customer. Prices are competitive which is why there is increased attraction for retailers to put more delivery options in place.
Hermes provided us with a quote regarding our plans: "As a purely online retailer operating in an increasingly competitive marketplace, it was crucial for Find Me A Gift to provide their customers with a comprehensive multi-channel offering. With the growth of Click & Collect it was important for Hermes to offer a solution that allows Find Me A Gift to satisfy customer demand whilst also delivering exceptional levels of service. In order to provide a wide range of options to their customers, Hermes is working with Find Me A Gift to set up a myHermes ParcelShop Delivery and Returns process, along with a Sunday delivery service".
Find Me A Gift have their Battle plan ready and we are covering all corners!
Seasonal Staff - The Recruitment Process
In total our warehouse last year hired around 105 temporary staff over 10 weeks, 40% of the pickers and packers are hired from the last week of November right through to mid-December, customer services hired around 26. Christmas is our busiest time of year, as a gift company this is somewhat expected. How we perform over Christmas is really important to us and we like to make sure we have the best possible seasonal team to help us through this vital holiday. With this in mind we interviewed the two managers who take on the seasonal staff so that we could share our seasonal hiring process with local press and recruitment agencies, in order to target that fantastic team we are looking to build for Christmas 2014.
How long ahead do you need to be preparing for hiring seasonal staff?
Christmas is such a busy and vital time for Find Me A Gift, we literally start thinking about next Christmas after one has just finished, looking at how the company performed, whether the recruitment was right and worked well for our requirements. We may decide to change the numbers we hire for next Christmas or when they start, how we stagger the total number we recruit etc.
The main hiring process is kick started late August - early September to give us plenty of time to find employees, fully train them and prepare the rest of our team for a busy few months!
How do you know how many people you're going to need?
We look at a few different things to make this decision, as I said we look at last year's performance, as a company what do we need to achieve this season? Also we look at sales from last year and forecasts for this year, will what we need to achieve be achievable if we hire the same amount of seasonal staff this year? We look at calls and emails from last year and our average response time, along with average amounts of orders that were picked and packed in the warehouse per hour. A challenge however is recruiting the amount of staff that is needed but not to end up over staffed or over budget.
Where do you look to make sure you get the right people?
We use recruitment agencies as the closer we get to Christmas the busier the whole company gets and it is hard to put the time that is needed into recruiting the right people. We also advertise in local papers and with boards outside HQ in order to target local people, we do often get people applying through word of mouth or that have worked a season with us before.
We speak to candidates on the phone first having really studied CVs, this allows us to gauge how good their communication skills are along with how enthusiastic they are. We then conduct face to face interviews, we find their body language often gives you a truer answer to your questions than the actual answers. We are such a friendly and family orientated company - we like to make sure that even the seasonal staff get on board with us and enjoy working with us.
How do you make sure you're not going to get caught out with the market being stretched - the Commonwealth games and various festivals being a case in point.
We never seem to struggle hiring the quantity of seasonal staff we require, and the reason we start as early as we do is to make sure we have plenty of time to find that number and the right candidates.
What other things do you need to keep in mind when hiring seasonal staff?
Staff turnover is usually higher as the contracts are obviously short, so the loyalty to the company may not be there - having said that we do get people returning to us and even one of our full time Customer Service staff worked 3 Christmas's as a temporary member of staff and she was such a great team member that she joined us full time. Following this we do now keep a temp on permanently after each Christmas as we spend so long getting the right seasonal team together, Christmas then ends up being a trail period over our busiest time!
We also look at alternative/shorter shifts in order to utilize school hours, as we like to help younger employees gain experience within good opportunities.
Can you give specific examples of hiring seasonal staff and how you have managed this process?
We do it every Christmas! We always take what we can from the Christmas before and make sure that each Christmas for the company and all our staff including the seasonal ones is better than the last!
Warehouse Manager: Nicola
Customer Services Manager: Sarah.