Contrary to popular belief, buying Christmas gifts for girls can be a difficult process. Will they already have something like it? Does it cater to their interests? Is it in fashion at the moment? It's a minefield out there! Luckily for you, at Find Me a Gift, we stock a wide range of cool and funky Christmas gifts for girls of all ages from the pink and girly to the sporty and tomboy.
Here at FMAG, we appreciate how hectic this time of year is so we've put together a little guide to ease you into the Christmas spirit this year.
Price sensitive? Or looking for luxury? Want to save money on girls' Xmas gifts? Whatever your budget and intentions this year, you can buy all the top presents online right here - with fast, secure delivery in the UK and across the world. Now, how great is that?
Xmas Gifts for Girls - Buying Guide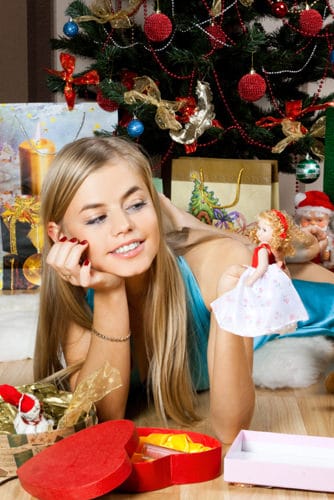 It doesn't matter if you're after stocking fillers or something a little more substantial; Christmas presents for girls are a big deal whichever way you slice it. With that in mind, we want to help you deliver the perfect Christmas to the beautiful little girl in your life this year with our definitive Christmas Gift Guide, so look no further!
Understand the little lady in your life - This is important: does she like to keep up with the latest trends or does she cut her own path? There will be a focal point in her life that you can use to help find her the best gift possible this Christmas.
What's hot and what's not? Get to grips with the current market to help eliminate gifts that won't go down as well. We're sure the little girl in your life will be forthcoming with hints for presents anyway.
Find presents that are both enjoyable and informative - Not an easy task, but thankfully we have done all the hard work for you: a lot of our girls Christmas gifts range fulfil both sides of the bargain without even trying.
Find presents that are useful as well as fun - The special girl in your life won't be able to tear herself away from her favourite gift this year.
Get it personalised - A huge number of our presents have the option to be customised and will really make her day just by adding that extra little touch.
Buying Christmas presents for kids has never been simpler and with such a wide range of products - from One Direction merchandise to beauty products for an aspiring beauty queen, from sweets and chocolate to books, teddies and cool gadgets and lights for their bedroom...you can't go wrong with Find Me A Gift this Christmas.
Now, sit back and relax with a candy cane and let us do the rest!