No matter what, your Mum is always there for you. At Find Me a Gift, we think Mums are just super, and have reflected this with our thoughtful array of Christmas presents for Mum. From funny stocking fillers that'll make her giggle, to larger, more breath-taking present ideas, we stock only the best Christmas gifts we'd be happy to give to our Mothers ourselves.
Thankfully that's where Find Me a Gift can help. We stock a whole range of xmas prezzies for mum that she'll love. After all she does for you she really does deserve something special this year. Who do you think it is that makes sure Christmas runs so smoothly every year, mum! Who makes sure the turkey doesn't get burnt, mum! So make sure the gift you buy this year lets her know just how much she means to you.
Guide to Buying the Perfect Christmas Present for Mum
So, how do you exactly go about getting her a cracker of a gift? With Find Me A Gift by your side and this handy How To Guide, you'll be as excited for Christmas to arrive as you were when you were little - if only to see your lovely Mum get a festive gift she deserves!
First things first, you need to know your mum as person: If yours is into cooking, gardening, beauty, reading, knitting - any hobby or interest is a great place to start when looking for Christmas gift ideas for mum. These lists can be endless, so we've come up with some of the most common for you.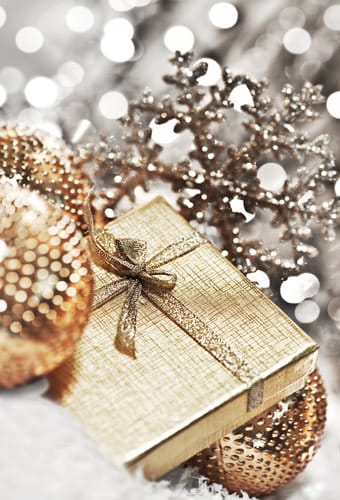 The 'sentimental' mum - if your mum is always taking photos and reminiscing about good times, she is sure to love a personalised photo frame or keepsake album of her favourite memories.
The 'homey' mum - if your mum loves decorating and transforming a house into a home, then we think a personalised poster or some coasters will really be up her street.
The 'hobbies' mum - if your is never far from a book or loves cooking, baking and gardening then look no further: we have plenty of hobby related xmas presents for mum that will go down just as well as you offering to make Christmas dinner!
The 'romantic' mum - If your mum can never resist the lure of a good rom com, then its highly likely she will absolutely love a present that tells her just how much you love her, literally.
The 'active' mum - if your mum is always on the go, we think she would love something that will make her life easier...or a stress-relieving experience to take her away from it all for a few hours. Failing that, our bath bombs will transform a bath into relaxation central.
The 'on-edge' mum - treat stressed out mums to a pamper session; we have wine and chocolates and slippers and even massages and we think it will be just what she needs.
The 'glam' mum - for mums that look effortlessly good no matter what the weather, we have a wide selection of jewellery and beauty accessories that will make her look even more radiant with a touch of glamour.
The 'sweet-tooth' mum - if your mum can't resist the lure of all things sweet (because let's face it, who can?) then we have a fab selection of sweets, chocolates and even a chocolate fountain that is a dream come true for anyone wanting to indulge.
The 'cool' mum - if your mum is up to speed on the latest tech and gadgets then you can't go wrong with a snazzy bit of kit that will make life just that little bit more high tech.
The 'retired' mum - for mum's that have some free time on their hands, we have an assortment of Christmas gifts for mum's that like to spend their days productively - whether it's a grow your own herb kit or baking accessories, we think it will put the holly on top of her Christmas pud!
We're sure you will agree that is more than enough to get you started on your search for Xmas presents for mum this year! If you still feel stuck, have a browse and see what you can find. We can even wrap it up and have it delivered to you direct to avoid any prying eyes! Jolly good.