Michael Jackson made some very peculiar and absolutely unique sounds on his way to becoming the King of Pop. And at Find Me A Gift we have tracked these disco shrieks across some of Wacko Jacko's most famous hits. After some concentrated listening (which we'll admit was interspersed with impossible leans and plenty of moonwalking) we removed our single glove and managed to take three of Jackson's signature wails and slip them into this magnificent Venn diagram... Cha-mone!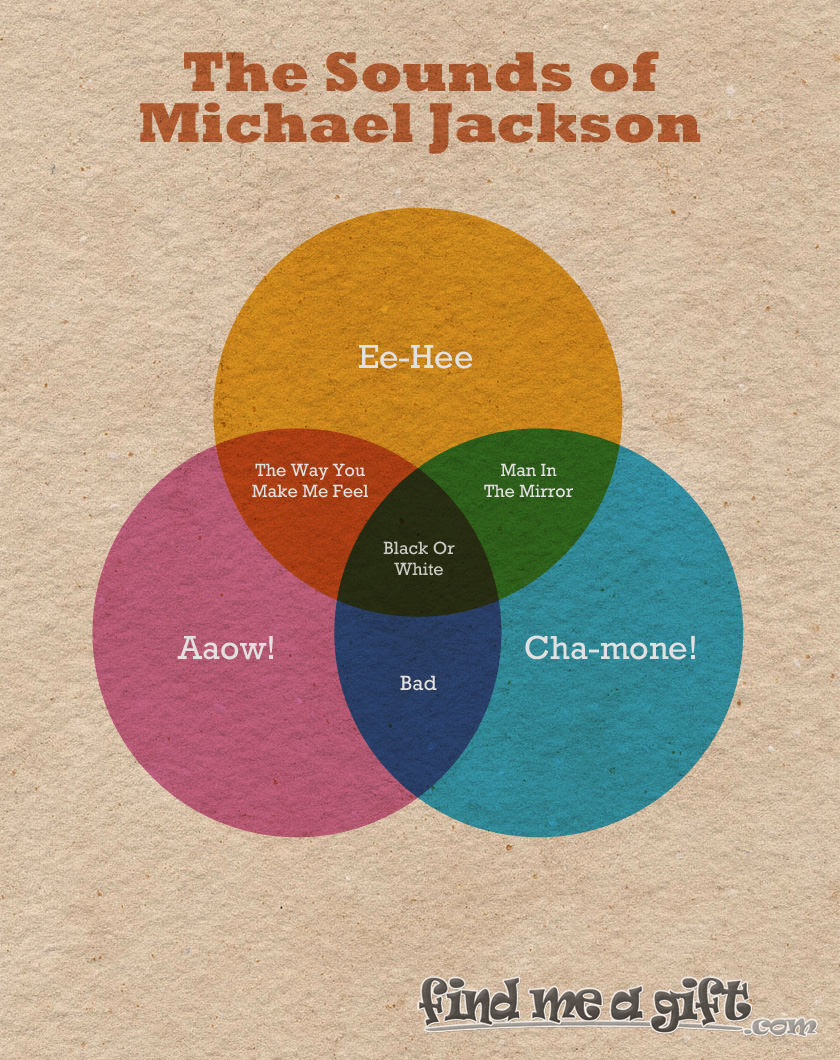 Share On Your Website
To use 'The Sounds of Michael Jackson Venn Diagram' on your site simply copy and paste the code from the box below. Thanks for sharing!