Possibly our most pointless Venn diagram to date, we think the guys in our laboratory have been on the Vodka Martini's again. Sorry we forgot, James is a Heineken drinker these days isn't he?
Okay, so it's not as advanced as the stuff that comes out of Q Branch, but hopefully you'll find it just as entertaining. So sit back and enjoy this Venn diagram safe in the knowledge that it's not going to explode in your face after ten seconds. Or is it...?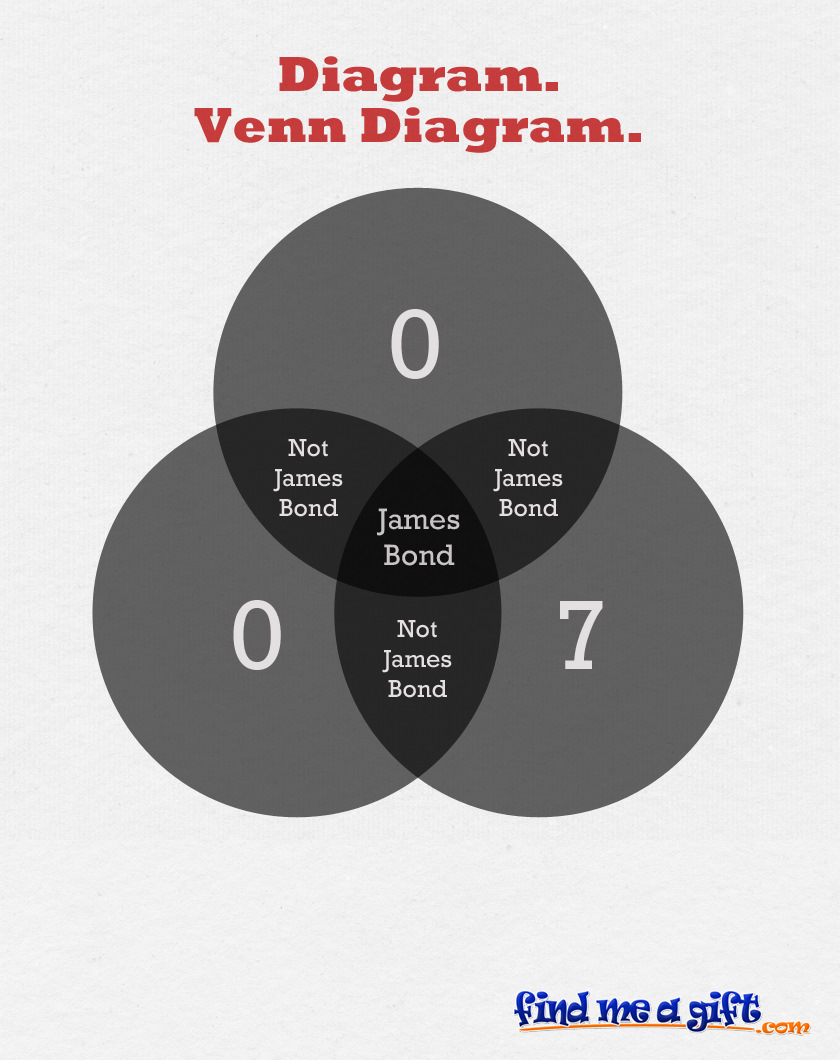 Share On Your Website
To publish 'Diagram. Venn Diagram.' on your website simply copy and paste the code from the box below. Thank you for sharing!